Why Releasing Stardust Was A Risky Career Move For Willie Nelson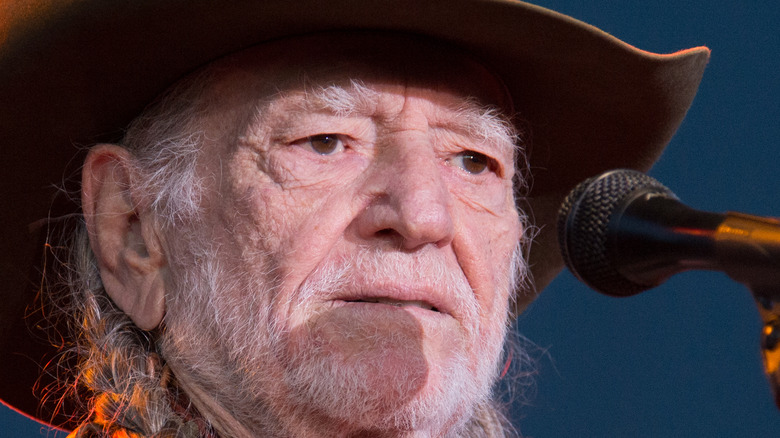 Randy Miramontez/Shutterstock
Willie Nelson has been a country music legend for several decades now, but it was a surprise album of pop music standards that proved to be one of his biggest and most enduring successes. By 1977, Nelson had made a name for himself by pioneering the "outlaw country" scene, which Pitchfork described as a more progressive, grittier style of country based in and around Austin, Texas, as opposed to the more traditional scene based in Nashville, Tennessee. Nelson, along with Waylon Jennings, David Allen Coe, and Jessi Coulter, among many others, became known for music that (per Britannica) mixed "folk's introspective lyrics, rock's rhythms, and country's instrumentation." Perhaps, then, it shouldn't have been so much of a shock when Nelson decided to record and release an album of his interpretations of well known pop classics, including the title track "Stardust" along with "Moonlight In Vermont," "Georgia On My Mind," and others.
The album came to be due to Nelson meeting a striking up a friendship with musician and producer Booker T. Jones, who famously led the group Booker T. & the M.G.'s. Nelson and Jones became neighbors when they rented apartments in the same building in Malibu, California. In the Netflix documentary "This Is Pop," as quoted by Showbiz Cheat Sheet, Jones reminisced, "So we ended up jamming at night, just the two of us, on our decks, on different songs we played as boys ... and Willie suggested, 'Why don't we go in the studio and record these songs rather than sitting out here on the deck?'"
Willie Nelson took a risk and it paid off handsomely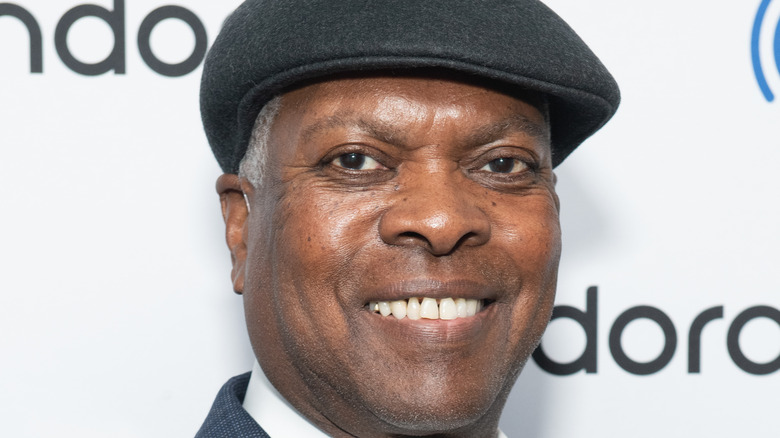 Noam Galai/Getty Images
Per Showbiz Cheat Sheet, Willie Nelson recorded "Stardust" in late 1977 with Booker T. Jones (above) as producer. It was Nelson's 22nd album, and his record company was skeptical about the commercial viability of such as project. As Jones said in the "This is Pop" documentary, "I think [Nelson] just didn't care what the genre was. If it felt good to him, he wanted to do it. But it was just not something that was done in those days in Nashville. It just wasn't traditional." The original run of the record was limited to just 500 copies, but eight months later, "Stardust" was certified platinum, having sold over a million copies. The Boot reports that the album stayed on the Billboard Country Albums chart for an entire decade, was certified quadruple platinum in 1990, and was inducted into the Grammys Hall of Fame in 2015. Rolling Stone placed it at 260 on its list of the 500 greatest albums of all time.
Ironically, the success of "Stardust" gave Willie Nelson a freedom that was still elusive when he was coming up as a "country outlaw." Another article at The Boot quoted Nelson's autobiography "It's A Long Story: My Life" in which he wrote: "'Stardust' broke down barriers and busted up categories. Its blockbuster sales success put me in a position where I never had to argue with record execs again. From then on, without discussion, I just kept recording what came to me naturally, without forethought or analysis."