The Reason Bob Barker Once Withdrew As Host Of The Miss Universe Pageant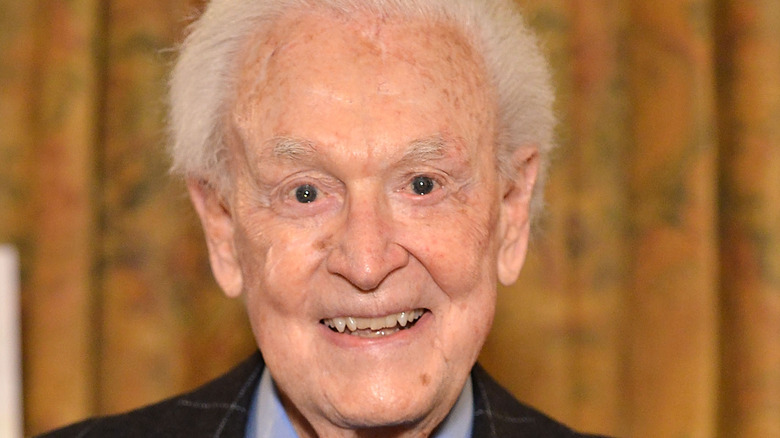 Araya Doheny/Getty Images
Bob Barker is well-known for his long-standing career as host of the American game show "The Price is Right," where he challenged contestants to guess the correct cost of a multitude of items ranging from toasters to vehicles for a whopping 35 years, per IMDb. In an interview with People, the 97-year-old said that aside from working with a talented cast and crew, one of the things he loved most about hosting the show was asking viewers to take care of their pets — which he did at the end of every show. If you ever watched the show, you might remember him reminding pet owners to spay and neuter their animals before signing off.
Barker's gentle nudge came from a love for animals, and that passion would spill over into other endeavors — such as hosting the Miss Universe Pageant. According to the Associated Press (AP), Barker was master of ceremonies for the highly watched show for 21 years, from 1967 to 1988, and the six-figure gig might have lasted longer if not for his fondness for four-legged friends.
Bob Barker objected to the pageant's use of fur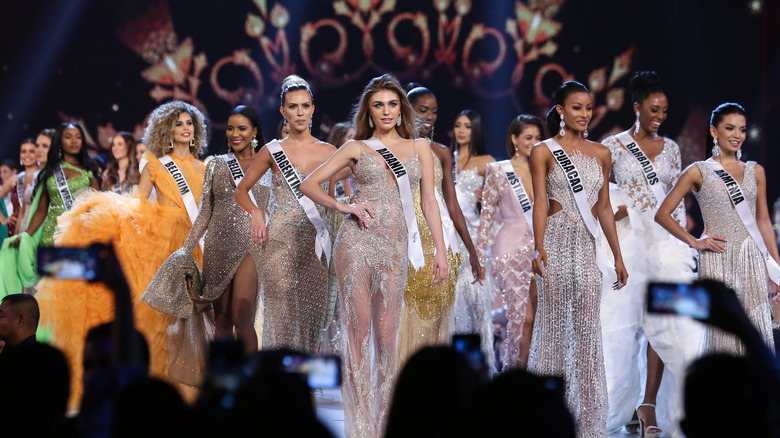 SPhotograph/Shutterstock
As it turns out, contestants in the Miss Universe Pageant would sometimes wear fur coats, something Barker said he urged them to stop doing, per an interview with the AP. Things apparently came to a head in 1987 when Barker learned that the 10 finalists in the Miss Universe Pageant would model 10 fur coats. According to the Los Angeles Times, he threatened to quit, and the organization gave in and substituted fake fur for the real thing. However, the dispute didn't end there.
The following year the Bob Barker learned that the Miss Universe Pageant would award the winner of the pageant a fur coat as a part of the winning package. He objected, citing a prior agreement with the pageant in which they claimed there would be no use of chickens, goats, cats, or fur coats. Nevertheless, the pageant announced that they would continue with the same prize packages it had always awarded to the winner, including a fur coat. Barker told the AP he received hundreds of letters from fans who put their faith in him regarding the issue. As a result, he said he had to stop hosting the pageant, claiming it was a matter of "morality," per the AP.