Judy Garland Reportedly Sent A Love Letter To This Member Of The Rat Pack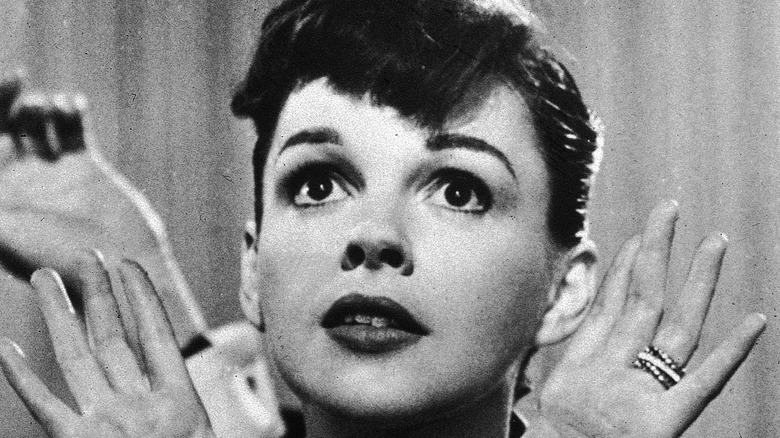 Hulton Archive/Getty Images
Judy Garland, famous for her portrayal of Dorothy in "The Wizard of Oz," made a name for herself as one of the most iconic actresses and singers of all time. She had an innocent tenderness about her demeanor that fans fell in love with and still cherish to this day. But innocence, it would seem, can be a fickle thing. Throughout the 1950s, it is widely understood that Garland carried out a passionate, 12-year love affair with another one of entertainment's more fabled romantics: Frank Sinatra. The Rat Packer, like Judy Garland herself, was married at the time of their relationship. He was also rumored to have engaged in affairs with Marylin Maxwell, Lana Turner, Marlene Dietrich, Marilyn Monroe, and Angie Dickinson (via Rare). Not bad for Ol' Blue Eyes.
However, none of the aforementioned ladies were reputed to have sent Sinatra a four page love letter — none except for Judy Garland (per Harpers Bazaar).  
What the letter said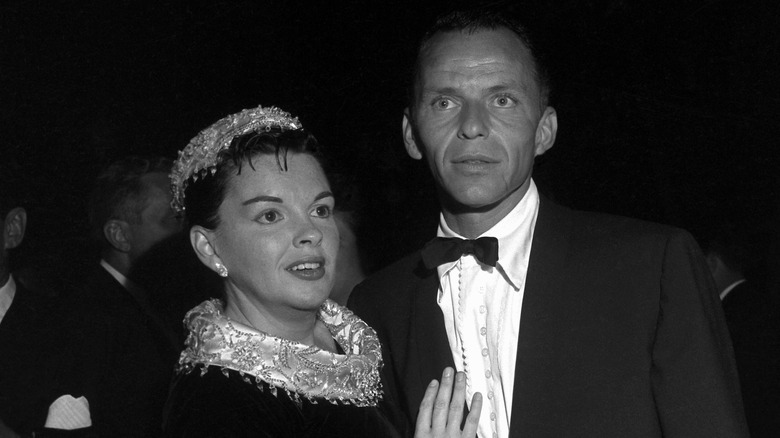 Michael Ochs Archives/Getty Images
"You said today that you'd been negligent," the love letter read. "But darling — that's so unimportant compared to the great amount of happiness you've given me. I shan't forget the hours we've spent together — ever!" (via Harpers Bazaar). The words are practically Shakespearean in their passion and sincerity. In the age of DMs and disappearing Snapchat messages, dialogue like this just doesn't exist between lovers anymore. The handwritten letter was allegedly sent from Garland to Sinatra after a secret meeting between the two took place in the Hamptons. She continued, "Goodbye my darling — I hope we see each other soon. Please don't forget about me. Think about me because I shall be thinking of you." Charmingly and quaintly, she signed it "Judy" (per Stars and Letters).
In 2016, the love letter went up for auction and sold for just under $6,000 enclosed in its original envelope (via Showbiz Cheat Sheet).