Elizabeth Taylor Hated This Nickname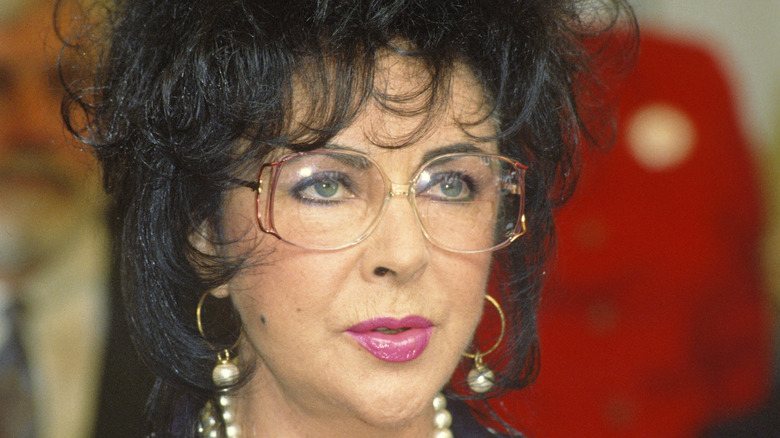 mark reinstein/Shutterstock
Nicknames are typically a display of endearment, perhaps a shortening of one's name, reserved for the people who are closest to them. Occasionally, someone assigns a nickname to you that sticks, regardless of whether or not you like it. Mental Floss details individuals who couldn't stand the monikers given to them by the media; for instance, Roscoe Arbuckle understandably loathed the nickname "Fatty." Robert Van Winkle initially didn't want to be called "Vanilla Ice," but the name stuck, and Madonna once claimed that she fled England simply to never hear herself referred to as "Madge" ever again. Iconic actress and activist Elizabeth Taylor also belongs to the group of celebrities who had a trying nickname. According the violet-eyed actress, she hated when people started calling her "Liz."
In one of the final interviews before her death at the age of 79 in 2010, Taylor told US Magazine the 25 things that she felt fans didn't know about her (via The Hollywood Reporter). Number 22 revealed, "I hate being called Liz because it can sound like such a hiss." An interesting fact when combined with Number 17, where Taylor shared that she is "disgusted by the amount of myth about [her] that is accepted as fact."
Considering there are biopics like "Liz & Dick" (per Us Weekly) and "Liz: The Elizabeth Taylor Story" (per IMDb) and books such as "Liz: An Intimate Biography of Elizabeth Taylor," the individuals who were responsible for telling her story most accurately couldn't even get her name right. Sadly, there was another traumatic aspect to the nickname.
Elizabeth Taylor had a traumatic event associated with her nickname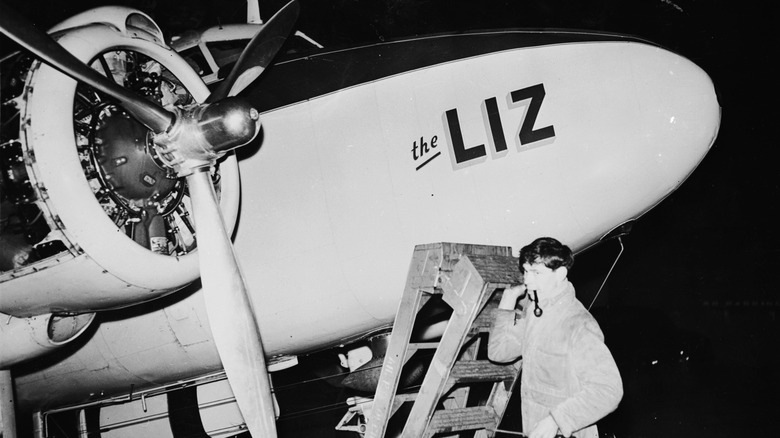 Keystone/Getty Images
Elizabeth Taylor's third husband, award-winning producer Mike Todd, is said to be one of the three greatest loves in Taylor's life. (According to Purple Clover, she said the other two were Richard Burton and jewelry.) Sadly, their love story was cut short on March 22, 1958 when Todd's private plane crashed in New Mexico after takeoff.
According to Biography, Mike Todd, known (per IMDb) for producing Hollywood classics like "The Colgate Comedy Hour," "This Is Cinerama," and his final, Academy Award-winning comedy hit, "Around the World in 80 Days" (also per IMDb), was planning to stop off in Independence, Missouri to visit with former President Harry Truman before making his way to New York. Todd and three others who were on the plane died in the crash. Elizabeth Taylor had stayed home, sick with a cold — a cold which would end up sparing her life.
Todd was known for showering Taylor with jewelry, exorbitant gifts, and flashy gestures. As quoted by Biography, Kirk Douglas' wife, Anne, who was close with Todd, had "never seen Mike as besotted with any woman as he was with Elizabeth." As a one of his many romantic gestures for Taylor, the smitten Todd had named his plane "The Lucky Liz" — a morbidly devastating coincidence in retrospect. While it is hard to say whether or not Elizabeth Taylor's distaste for being called "Liz" (per Slate) stemmed from this traumatic event there's no way it would've improved her relationship with the nickname.