Why Some Think Cheri Jo Bates Might Have Been The First Zodiac Killer Victim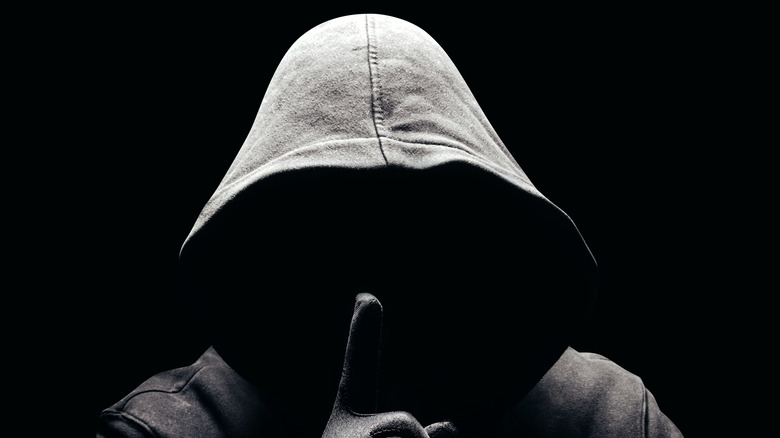 breakermaximus/Shutterstock
Maybe you've seen the David Fincher film. Maybe you've only heard about the topic in passing. Maybe you have no idea there is a murderer known as the Zodiac Killer. In any case, there's still an entire frontier of mystery engulfing the murders that took place decades ago by an anonymous criminal who called himself "The Zodiac." 
From 1968 to 1969, at least five people were slain by an unknown individual (often couples in a secluded location) whose face and name authorities never ascertained, per Britannica. Following the Northern California killings, local newspapers in the San Francisco area received anonymous phone calls from The Zodiac — or someone claiming to be him — taunting investigators and confessing to the murders. He'd also send coded letters that he said contained clues about his identity. With every note sent, he'd sign his name as a circle with a plus sign over it. Hence, "Zodiac" (per Crime Museum).
Because the killer's identity remains a mystery, authorities are still unclear as to who could have been his first victim. However, a group of investigators recently gathered an abundance of evidence suggesting that Cheri Jo Bates, an 18-year-old California resident who was stabbed to death in 1966 by an unknown person, very well could have been the first of five others who have been confirmed as Zodiac victims (via Fox News). 
Similarities in the cases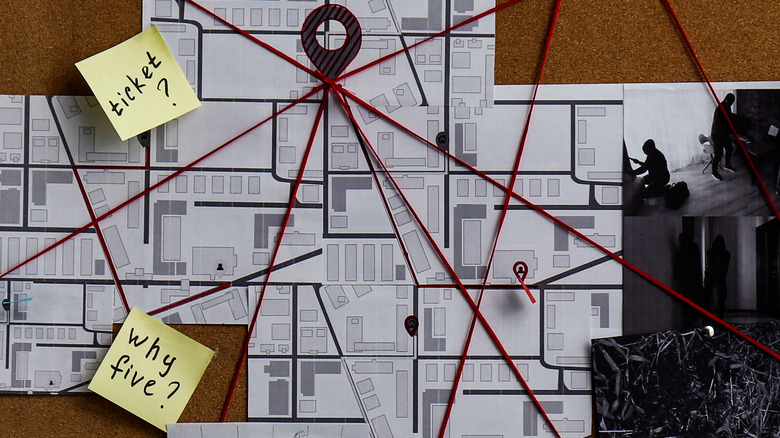 New Africa/Shutterstock
On Oct. 20, 1969, then-Riverside Police Chief Lambert "Curly" Kinkead sent a letter to Napa County Sheriff Earl Randol saying that the murder of Cheri Jo Bates followed a "similar M.O. of your 'Zodiac'" suspect (per Fox News). The letter was uncovered by a group of private investigators who call themselves the Case Breakers. Despite the fact that they claim to have nailed down the exact identity of the Zodiac killer (a man named Gary Francis Poste), authorities are skeptical of their findings (per Independent).
Bates's body was discovered in an alleyway on the campus of Riverside City College. She'd been stabbed multiple times in the chest and back and her throat had been cut. She'd also been beaten and choked. 
Kinkead's letter explained that upon leaving the library, Bates tried to start her car, but it had been tampered with and wouldn't run. On her way to find assistance, she'd presumably been abducted and left for dead by an unknown suspect. Kinkead stated that his department received a letter from someone confessing to Bates' murder with details only the killer would know. He remarked that the mysterious letter had numerous misspellings and punctuation errors that mirrored those contained in letters written by the Zodiac Killer (via Fox News). Nonetheless, the link between Cheri Jo Bates and the Zodiac Killer has not been confirmed, and the identity of the murderer remains an obscure mystery to this day.