This Is The First Professional Gig James Dean Landed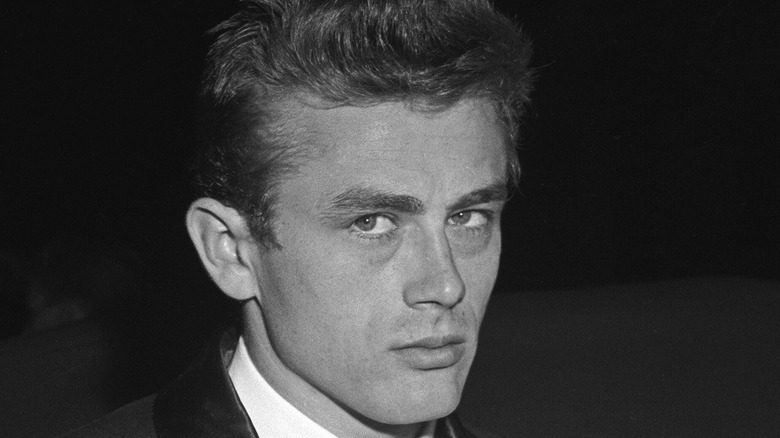 Michael Ochs Archives/Getty Images
Aside from his all-American, live-fast-die-young legacy, James Dean is best known for his three major film roles: "East of Eden" (1955), "Rebel Without a Cause" (1955), and "Giant" (1956). Because he died in a car crash on September 30, 1955, at age 24, Dean only lived to see the release of "East of Eden." It is unclear whether "Rebel Without a Cause" would have become such an iconic cult classic had it not followed the tragic, premature death of its enigmatic star. But the fact that Dean was able to hold his own onscreen alongside the likes of Natalie Wood and Elizabeth Taylor and star in the film adaptation of John Steinbeck's literary classic shows the actor had the acting chops to back up his posthumous icon status.
Despite his young age, Dean was not an overnight success. He starred in several high school plays, and later transferred from Santa Monica City College to the University of California at Los Angeles in order to study theater arts, per History. There, he won a coveted role in the university's production of "Macbeth." His crossover into commercial projects came shortly thereafter, in a small, but paid, acting job that came through the invitation of a fraternity brother.
James Dean's first gig was a Pepsi commercial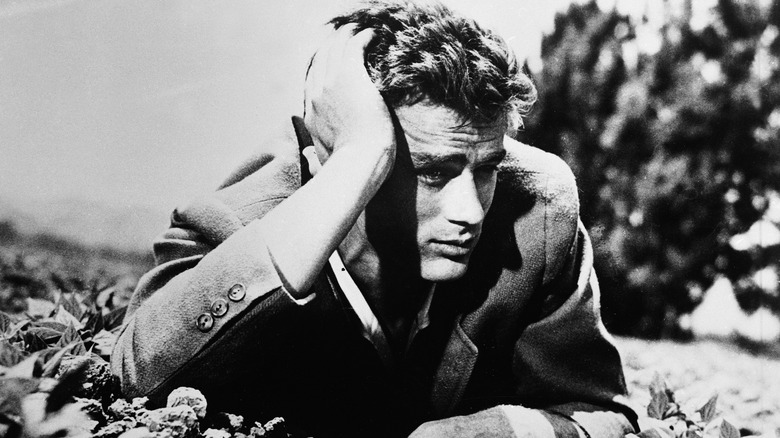 Hulton Archive/Getty Images
A Pepsi commercial (posted on YouTube) that reportedly aired on December 13, 1950, begins with a sudden, vibrant tune emanating from an unmanned piano. Four teenagers are standing around the piano, puzzled — including a 19-year-old James Dean, who slaps the piano, prompting it to burst into a bebop-style jingle. Dean and his fellow extras dance and sing along: "Pepsi-Cola hits the spot/A big, big bottle and it's got/bounce, bounce, bounce..."
The commercial was reportedly filmed in Griffith Park, which would later serve as the site for the iconic knife fight in "Rebel Without a Cause," as Keith Elliott Greenberg notes in his book "Too Fast to Live, Too Young to Die: James Dean's Final Hours." According to Greenberg, Dean also met and befriended fellow actor Nick Adams — who went on to play Chick in "Rebel Without a Cause" — on the commercial's set.
In the four years between the Pepsi commercial and "Rebel," Dean starred in an Easter TV special as John the Baptist, moved to New York City, and began taking acting classes with Lee Strasberg, as Claudia Springer notes in "James Dean Transfigured: The Many Faces of Rebel Iconography." Dean clearly grew artistically in those four years, but despite the fact that Dean's clean-cut jitterbugging felt a far cry from knife fights and car races, the Pepsi commercial and Dean's iconic role in "Rebel" were at least loosely connected.