The Real Reason The Oscars Expanded The Best Picture Field From 5 To 10 Possible Nominations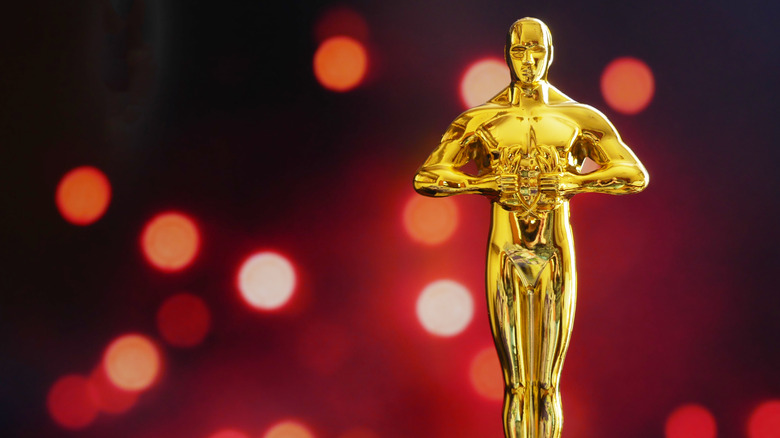 LanKS/Shutterstock
As ABC News reports, March 27, 2022, will mark the 94th annual Oscars, beaming out to homes in more than 200 territories from the Hollywood & Highland Center. Per Deadline, the event's TV ratings and viewership took a major hit in 2021 to its lowest ever (10.4-million people reportedly tuned in), but it was still a hit relative to ... just about anything else primetime has to offer.
The allure of heavy-hitting awards like the coveted best picture is too much for movie fans to resist, and the rampant speculation prior to the big night only contributes to that. The best picture Oscar has such cachet, in fact, that its field of nominees was increased dramatically. At the very first Oscars in 1929, the official website for the ceremony confirms, the first best picture Oscar (then known as outstanding picture) was won by "Wings." There were just two other nominees: "7th Heaven" and "The Racket." The award celebrates the golden standard in filmmaking and has been won in the decades since by such wonderful and influential movies as 1991's "The Silence of the Lambs," 1993's "Schindler's List," and 2008's "Slumdog Millionaire" (per Today). Along the way, the field has increased in scope: a total of 10 movies can be nominated each year.
Giving a wider variety of movies a chance to shine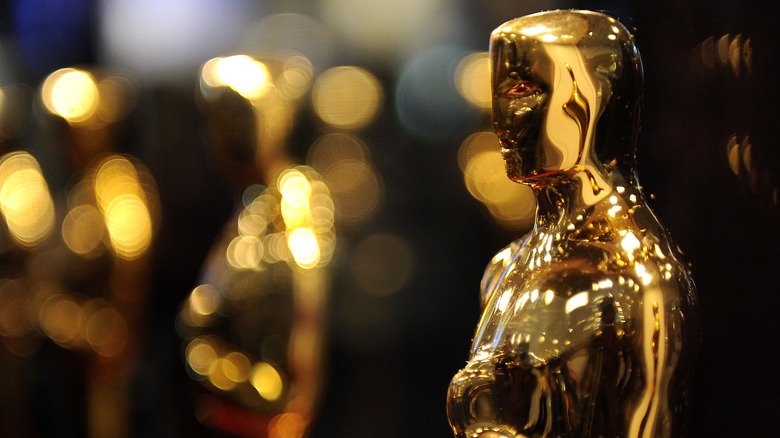 Andrew H. Walker/Getty Images
As Awards Daily reports, the field has been very changeable. In 1936, the rules were changed to allow 10 nominees, falling back to five in 1944. This was the precedent until 2009, when 10 movies were allowed into the running again. According to Variety, this decision was made for two reasons: to boost the popularity of the event itself and to shine that glorious Oscar spotlight on a wider range of movies.
The best picture Oscar has historically been won by deep, meaningful, often independent fare, and these are certainly movies worthy of such fanfare. With limited spaces for Oscar nominations, though, this has given rise to concerns about elitism and popular movies perhaps being too "mainstream" for the big prize. Awards Daily suggests that the iconic "The Dark Knight" missing out on a nomination — and the discourse and outrage that followed — prompted this change.
Variety adds that the hope was that if mega-hits like "The Dark Knight" and the monstrously successful MCU films are in the running, viewership of the ceremony and ticket sales for the movies concerned will be boosted too. This hasn't always been the case, and it will be fascinating to see where Hollywood goes from here.