The Truth About Anna Delvey's Friendship With Neff Today
Anna Delvey traipsed around New York City for a few years in the middle 2010s, ingratiating herself into the city's young, hard-partying elite while pretending to be a wealthy European heiress. In fact, the young woman was neither wealthy nor an heiress, nor was she named Anna Delvey. The only things in her act that were actually true were her first name and the fact that she was European. She was actually Anna Sorokin, the daughter of a humble Russian tradesman and his wife, living in Germany, as Insider reports.
During her years as a con artist, Delvey/Sorokin managed to make a few friends, and then scam them out of money. However, she also made a friendship with someone outside of "Anna Delvey's" station, but certainly in "Anna Sorokin's" station: a humble hotel concierge and aspiring screenwriter named Neffatari Davis, or "Neff." It appears as if Neff is one of the few people Sorokin didn't manage to swindle, and they remain friends to this day.
'I get her'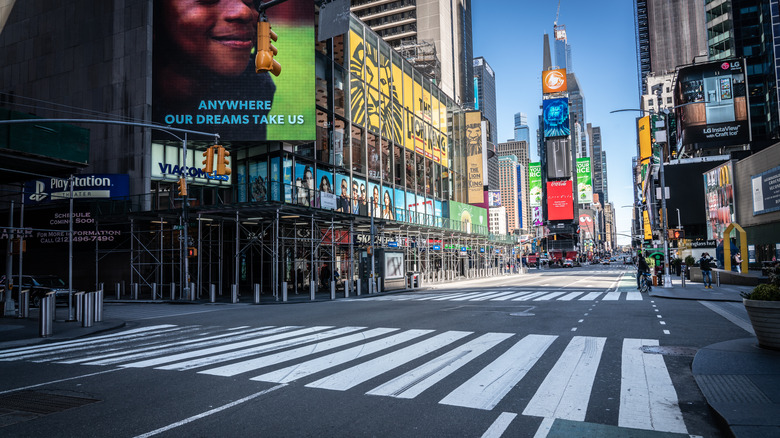 GetCoulson/Shutterstock
Back in 2017, according to Vanity Fair, Neffatari Davis, or "Neff," as she sometimes is called, was working as a concierge at New York City's luxury 11 Howard Hotel. There, a guest named Anna Delvey would treat the staff exceptionally rudely while at the same time earning their favor by doling out $100 tips. Delvey was particularly kind to Neff, sharing food and drinks with her and even sitting for hours next to her during her entire shift. However, eventually, the jig was up, according to Style Magazine, after Delvey racked up a $30,000 bill that she couldn't pay, and she was shown the door.
Still, Delvey (whose real name is Anna Sorokin) never scammed Neff, and though their friendship has had some ups and downs, it appears as if they remain friends. "Anna is my friend and always will be, Davis told Bustle (via Style). "We have blocked and unblocked each other, cried and laughed. I get her," she said.