What Is Happening With The Marvin Gaye Biopic Dr. Dre Is Producing?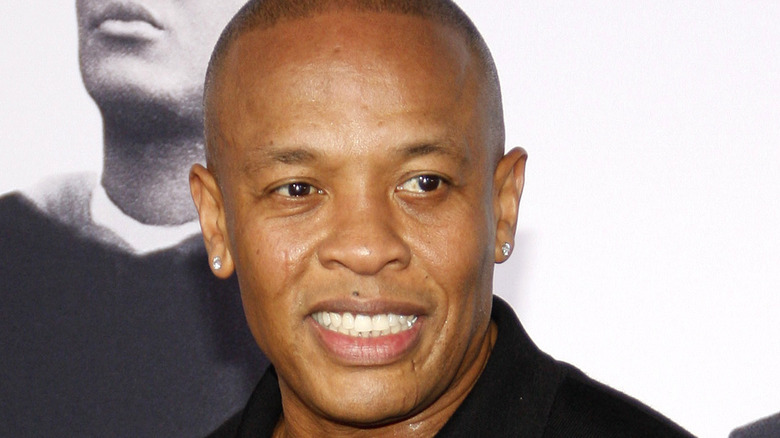 Tinseltown/Shutterstock
In 2018, it was revealed by Variety that Marvin Gaye -– for many the greatest souls singer of the 20th century –- was finally getting the big-budget biopic treatment. Musical bios have become big business, with seminal artists such as Jimi Hendrix (portrayed by Andre 3000), Judy Garland (played by Renée Zellweger) and Bob Dylan (brought to life by numerous actors, including Cate Blanchett) all having major motion pictures based on their lives. However, the genre has also seen the release of movies about such acts as Mötley Crüe and The Germs. In the grand scheme of things, it seemed like an artist of Gaye's stature was long overdue a revisitation on the silver screen.
But what really drew the public's attention at the time the movie was announced was the involvement of another music star: Dr. Dre. After serving as a guiding hand in the creation of the well-received N.W.A. biopic "Straight Outta Compton," which was released in 2015, Variety shared the news in 2018 that Dre was coming on board as a producer on the movie chronicling Gaye's life.
However, years have now passed since Dre's involvement was first revealed, and fans of both Gaye and the superproducer have started to worry whether the dream project will ever see the light of day (Dre fans, in particular, might remember that the wait for his "2001" follow-up "Detox" has now lasted more than 20 years). Thankfully though, there is some good news.
'What's Going On' is greenlit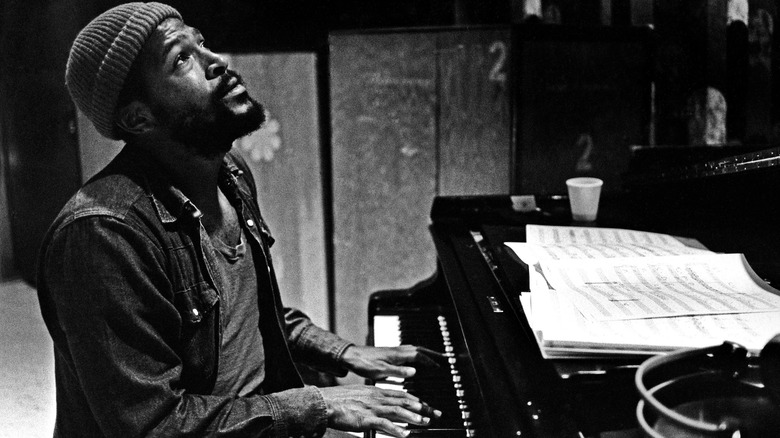 Jim Britt/Getty Images
After three years of anxious waiting, in June 2021 Deadline finally shared the news that the long-awaited Marvin Gaye biopic produced by Dr. Dre is still on track –- and there is plenty to get excited about. According to the report, the project has been acquired by Warner Bros. and given a huge budget of $80 million, which Deadline claims is "the biggest budget ever for an African American music biopic." 
Allen Hughes, the director of "Menace 2 Society" and a big Gaye fan, has come on board to direct the movie, which is still seeking a star to portray the soul singer. According to Rolling Stone, Lenny Kravitz claims he was approached for the role, but pulled out before the acquisition by Warner Bros.
But crucially, the deal ensures that the filmmakers have secured the rights to Gaye's discography from his estate, and therefore his actual music will feature prominently. This is profound because some music biopics, such as 2020's David Bowie celebration Stardust, have failed to feature the subject's original music and the movie has suffered massively as a result, per The Guardian.
Deadline claims that "What's Going On" is scheduled for release in 2023. It will be available both in theaters and on HBO Max.