Where Did Vladimir Putin Go To School?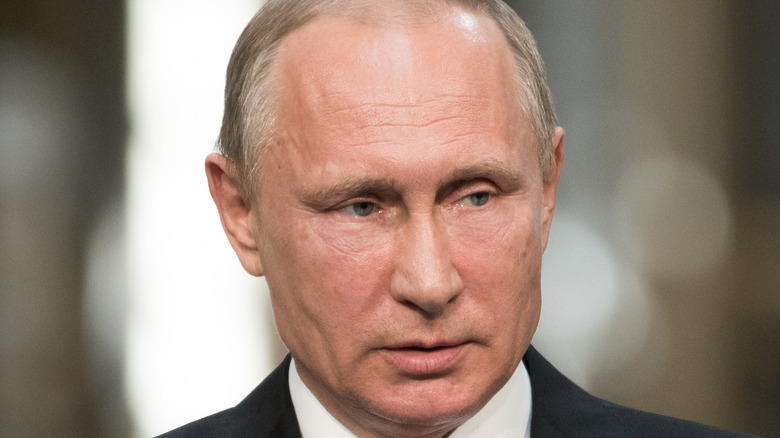 Frederic Legrand - COMEO/Shutterstock
Despite being the president of Russia, Vladimir Putin remains a mysterious figure. Insider writes that even his net worth is unknown. Although he is rumored to be a billionaire and perhaps the richest man in the world, Putin reportedly emerged from humble beginnings. According to Biography, he was born in Leningrad (which is now St. Petersburg) on October 7, 1952. By all accounts, Putin had an average childhood — CNN reports that he shared an apartment with three other families. He later developed an interest in sports and martial arts.
Putin attended a local elementary school and St. Petersburg High School 281, per Notable Biographies. It's believed his high grades ultimately earned him a spot at the school. There, ThoughtCo. explains that he learned German, a language he is still fluent in today. Putin was interested in chemistry but soon gravitated towards biology and liberal arts. He also worked for the school's radio station. Meanwhile, Putin always dreamed of being a spy. It's an aspiration he was working towards and would later achieve by joining the KGB after graduating from college.
Vladimir Putin earned a law degree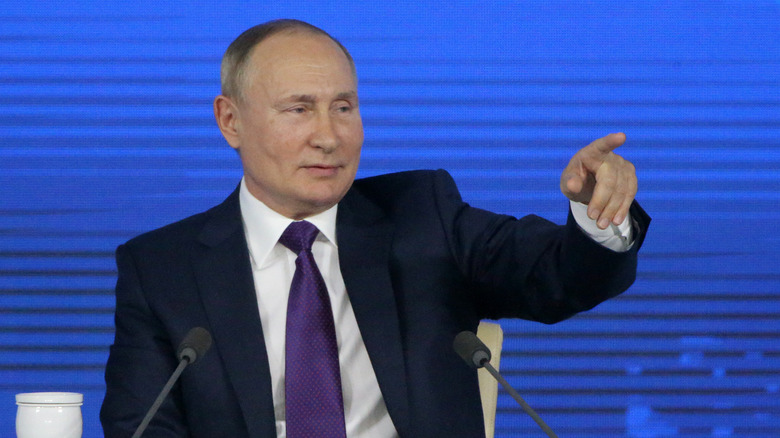 Mikhail Svetlov/Getty Images
According to Britannica, Vladimir Putin attended Leningrad State University. There, he met Anatoly Sobchak, a mentor that became of much importance to him later on. Notable Biographies writes that Putin graduated from the school in 1975 with a law degree. Instead of putting his degree to use, he subsequently joined the KGB. In his nearly two decades of service, CNN reports that he returned to work at Leningrad State University as the dean of international affairs. It's believed that he most likely surveilled pupils and international students alike.
By 1991, Putin had retired from the KGB and turned to politics. Per ThoughtCo., his old friend Sobchak was now mayor of St. Petersburg and wanted his protege to be his advisor. Working his way up, Putin became deputy mayor in 1994. From there, it only took him six years to become Russia's prime minister and eventually its president. Putin has been in power since 2000 and has no plans to step down. Now 69, The Guardian explains that he recently amended a law that could allow him to be Russia's ruler until 2036. This means that Putin could eventually become the longest-serving Russian leader since Joseph Stalin.