Here's What Bette Davis Thought About The Song Bette Davis Eyes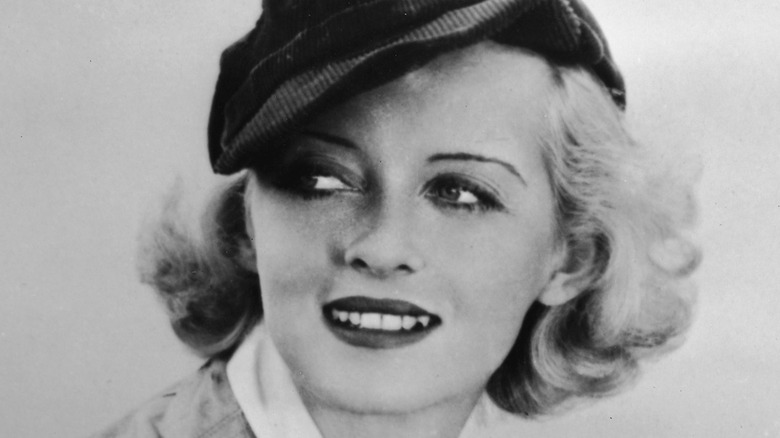 Hulton Archive/Getty Images
Throughout the history of popular music, multiple songs have been about real people. Some are about people that were known only to the song's writers, such as "The Girl from Ipanema," which was about a teenage girl that two Brazilian adult men were crushing on. Others are about celebrities or other well-known people, such as Elton John's "Candle in the Wind," about Marilyn Monroe; Carly Simon's "You're So Vain," about, well, somebody, although Simon won't say (probably Warren Beatty); and just about every song Taylor Swift ever wrote, about one or the other of her famous ex-boyfriends.
Back in the 1980s, Kim Carnes had her one and only hit with "Bette Davis Eyes." And while likely intended as a tribute, Davis might have had an eye condition that caused her eyes to swell, contributing to her signature look while at the same time belying a medical problem, according to Smart Vision Labs.
As for Davis herself, at the time the song was all over the radio in 1981 she was about 73 years old. Nevertheless, it didn't escape her notice that her name was in the title of a popular song –- and it seems she was okay with it.
Bette Davis was here for it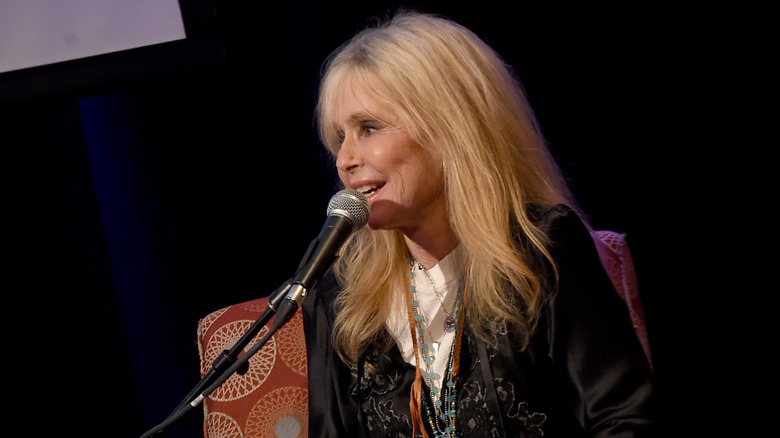 Rick Diamond/Getty Images
Though Kim Carnes (pictured above) made "Bette Davis Eyes" a hit, the song actually preceded her by a number of years, having been written in 1974 by Donna Weiss and Jackie DeShannon, as The Sun reports. Carnes, however, made it a No. 1 hit — it spent nine weeks at the top of the charts, according to SongFacts. 
It's not unlikely that Bette herself, being in her early 70s, didn't much listen to Top 40 radio, and the song might have escaped her notice if it wasn't for her granddaughter. Reportedly, Davis was tickled that her grandchildren thought having a hit song about her gave her cool points. For her part, the icon was happy for the attention, according to CheatSheet. Indeed, she wrote letters to the song's writers, and to its performer, thanking them for making her "a part of modern history."
Bette Davis died in 1989, according to Britannica. She didn't live to hear "her" song popularized twice again, by Taylor Swift in 2011 and Kylie Minogue in 2014.