How Many Homes Does Vladimir Putin Own?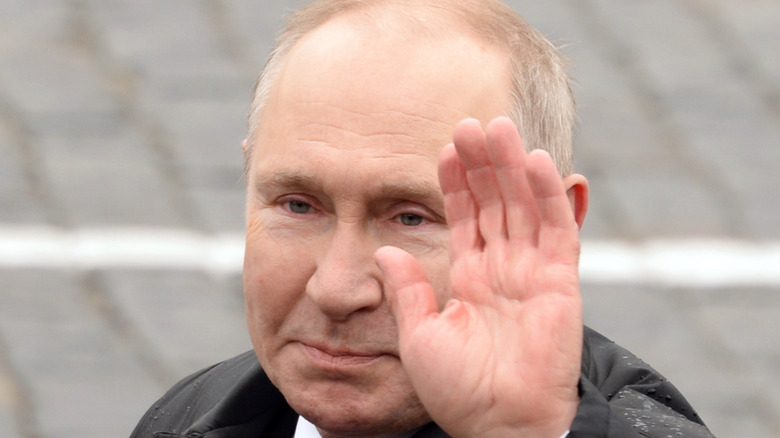 Free Wind 2014/Shutterstock
Russian President Vladimir Putin doesn't live in just one or two properties in Russia — he has many more than that. He uses some for work purposes, others for living, and some for a mixture of both.
Putin has lived in his official residence, Novo-Ogaryevo, for the past 22 years, as Nine reports. He is apparently very fond of the compound, and refers to it as his home, and although it doesn't actually belong to him, it has been allocated to him "in perpetuity."
One of his more popularly known apartments is Bocharov Ruchy, located in Sochi. It is a publicly known location, usually used for government purposes. He isn't the first Russian government official to live there; it's been inhabited by leadership since its completion in 1955 (via Russia Beyond). George W. Bush met with Putin at the property in 2008. 
He owns an apartment in Moscow, which he has leased through the Russian government since 1990. This residence, Akademika Zelinskogo Street, 6, is well-known to the public as one of Putin's spaces to live while he is working. He has met with leaders there, such as Angela Merkel, the Former Chancellor of Germany (via Russia Beyond).
Putin's working residences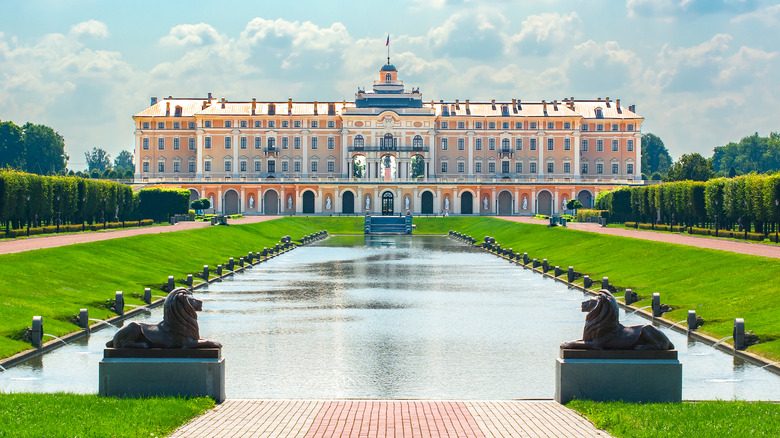 Mistervlad/Shutterstock
Putin owns one apartment residence that is a mystery to the public. Some people believe that his personal apartment is in St. Petersburg, where he grew up. But that's about all that's known about it, because some of his living quarters must remain secret for security purposes. 
He often stays just off the coast of St. Petersburg in the Konstantin Palace, located on an island in the Gulf of Finland. If the name sounds familiar, that's because the 2006 G-8 summit and 2013 G-20 summit were both held here (via Britannica). The historic estate was previously used as a school, and became known as the Congress Palace during Soviet rule. Many officials, including Putin, work here. It serves as both a conference center and a presidential residence.
Another grand building is the presidential residence at Kaliningrad, Putin's official residence as the president. One of the more recent government buildings, it was completed in 2011, per Russia Beyond.
Summer homes and guarded fortresses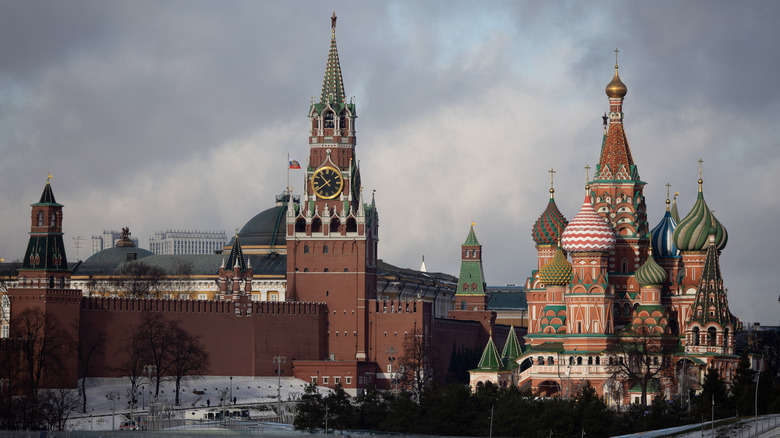 Bloomberg/Getty Images
One of Vladimir Putin's dachas, or summer home, is variously called Dolgie Borody, Uzhyn, or Valdai. It's actually rented out to guests, and has a separate area for the President that is kept private. When he first built it, Joseph Stalin was encouraged not to stay there, because there is only one route in and out of the premises, and it is surrounded by forests, per Russia Beyond. But the lakeside complex clearly won over other leaders, like Boris Yeltsin, who reportedly loved to fish.
In total, Putin owns eight residences. His offices are in the Kremlin, a fortified group of about 15 buildings over a sprawling 68 acres, as Business Insider reports. This location is heavily guarded — the walls are 21 feet thick, and the guards who staff the location's towers must be able to hear a whisper from 20 feet away. You can explore five different sections inside the Kremlin building in Moscow. The Armoury Chamber has Russian jewels and armor, and visitors enjoy seeing the Ivan the Great Bell Tower Complex. This is another of Putin's official residences, although he doesn't live here — he has seven others from which to choose.