Why Ketanji Brown Jackson's Supreme Court Nomination Is Historic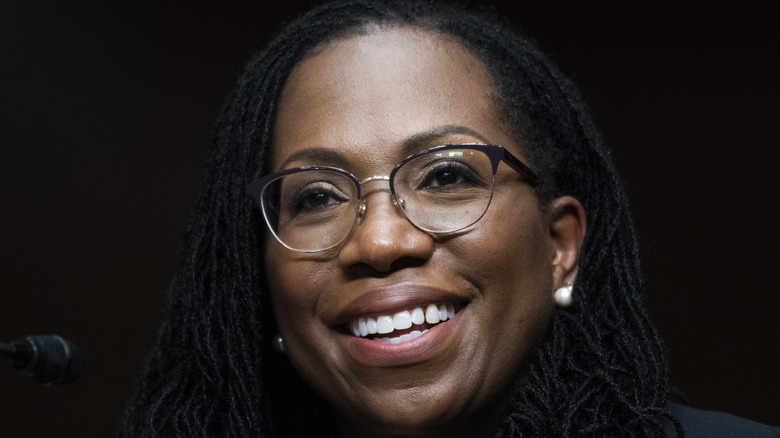 Pool/Getty Images
On February 25, President Joe Biden announce Ketanji Brown Jackson as his nominee for the United States Supreme Court. Should she be confirmed, it would make Brown Jackson the first Black woman to sit on the nation's highest court (via CNN).
The 51-year-old Jackson was considered a front-runner for the nomination from the moment Justice Stephen Breyer announced that he would be retiring, and President Biden promised to uphold his campaign promise of appointing a Black woman to the Supreme Court should a vacancy occur during his presidency.
At the moment, Jackson sits on the District of Columbia's federal appellate court. A source told CNN that she was informed of President Biden's decision by telephone the night before it was announced to the public, and accepted the nomination offer.
CNN's source for this information — a senior administration official — also said that "President Biden sought a candidate with exceptional credentials, unimpeachable character and unwavering dedication to the rule of law."
Ketanji Brown Jackson's life and career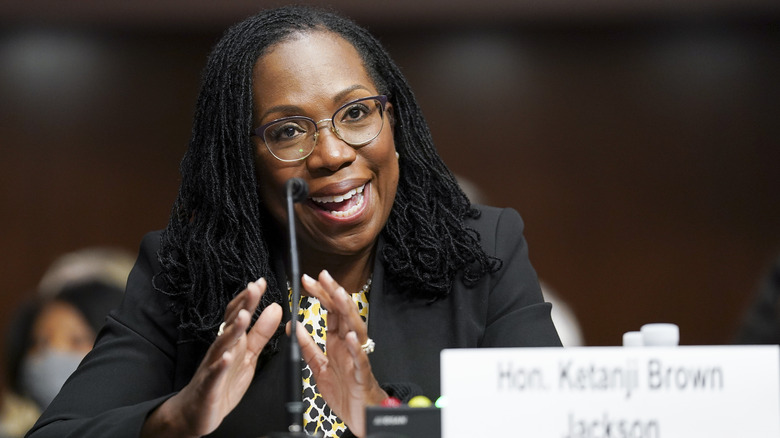 Pool/Getty Images
According to the New York Post, Ketanji Brown Jackson was born in Washington, D.C. but grew up in Miami, Florida. Jackson went on to attend Harvard University, graduating in 1992 magna cum laude, but her law career wouldn't start for a few more years. She spent a year working as a reporter and researcher at Time magazine, before returning to her alma mater to pursue a law degree, says Scotus Blog.
She received her law degree, cum laude, from Harvard in 1997. From there she held several jobs in the law field, including time spent as a clerk for none other than Justice Stephen Breyer, the man she would be replacing on the Supreme Court if she is confirmed. From there, she became a federal public defender, representing the likes of former-​​Guantanamo Bay inmate and suspected terrorist Khi Ali Gul.
In 2012, President Barack Obama selected Jackson to serve as a district judge in Washington, D.C., and she was confirmed by the United States Senate for that position in 2013. Jackson's most recent appointment, to the D.C. Circuit Court of Appeals, came in 2021, when President Biden chose her to replace Merrick Garland, who went on to become the Biden administration's attorney general.