What Are The 8 Categories That Will Not Air From The 2022 Academy Awards?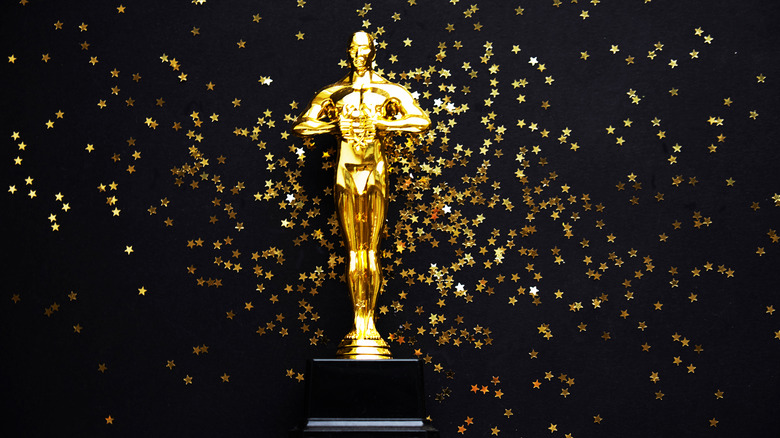 Yavdat/Shutterstock
Fans of long Oscar broadcasts (there are dozens of us! dozens!) were dismayed to learn that the 2022 Academy Awards would not present all its competitive categories live on air (per GQ). Eight of the categories out of a total of 23 will be presented in the ceremony before the live broadcast begins, and the winning speeches and presentations for these awards will air in edited form in the live broadcast (via NPR).
The categories missing from the 94th Academy Awards are the film editing, production design, sound, makeup and hairstyling, music (original score), documentary short, live-action short, and animated short awards. The film editing award notably has a strong correlation with the best picture winner (per Variety), so there's a good chance that viewers will know how the night may go before the ceremony even begins. But for those worried there won't be enough awards to fill out the broadcast, the Academy has you covered — with public-voted Oscars fan favorite and Oscars cheer moment awards. 
A streamlined ceremony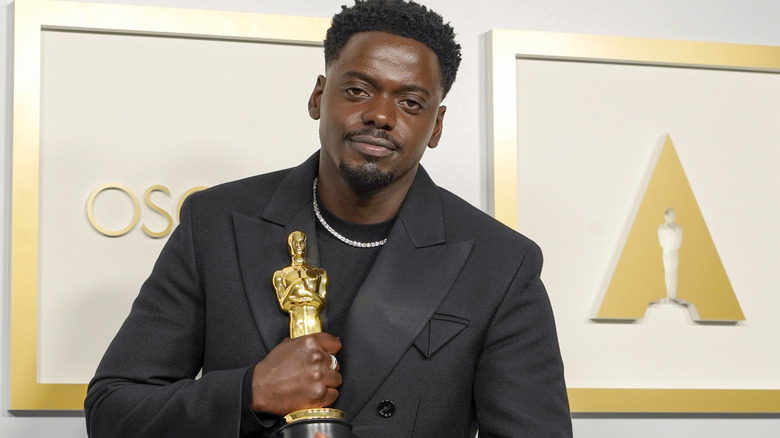 Pool/Getty Images
Academy President David Rubin addressed the changes in a statement (via GQ): "We realize these kinds of changes can prompt concern about equity, and we ask you to understand our goal has been to find a balance in which nominees, winners, members, and viewing audience all have a rewarding show experience,"
The change seems primarily driven by the relatively low ratings of recent Oscar ceremonies (particularly since the COVID-19 pandemic) compared with the broadcasts of yesteryear. According to NPR, 2021's Oscars ceremony, which saw "Nomadland" win best picture, received a mere 9.85 million viewers compared with 29.6 million viewers in 2018. That's less than half of what Oprah's interview with Prince Harry and Meghan Markle got, for reference (per Variety).
So what will viewers have to look forward to? The broadcast will live present awards for the acting performances, animated feature, cinematography, costume design, directing, documentary, international feature, music, visual effects, original screenplay, and adapted screenplay. Concluding with best picture, of course.