This David Bowie Song Was Once Banned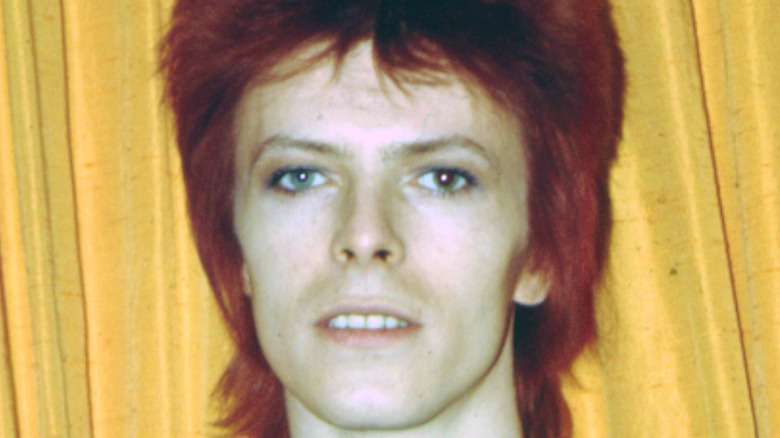 Michael Ochs Archives/Getty Images
David Bowie's "Space Oddity" stands out as one of the singer's most compelling and expertly-written songs. It tells the fabled story of Major Tom, an astronaut who takes to the heavens only to lose connection with ground control, getting lost within an endless planetary frontier (via Business Insider). The song was set for release in 1969 — just days before the Apollo 11 moon landing mission was scheduled to launch. However, Ziggy Stardust's much anticipated musical voyage into outer space wasn't exactly welcomed by those reaching for the stars themselves. 
The BBC resolved that the song's content was a bit too grim and decided to ban it until the Apollo 11 voyagers returned home safely. Apparently, a cautionary tale about the dangers of space wasn't considered a proper theme song for actual space travel, the consequences of which can be very real. "Bowie was trying to say ... amid all this fantastic stuff there are dark sides," said Jason Heller, author of the book Strange Stars.
The BBC banned Space Oddity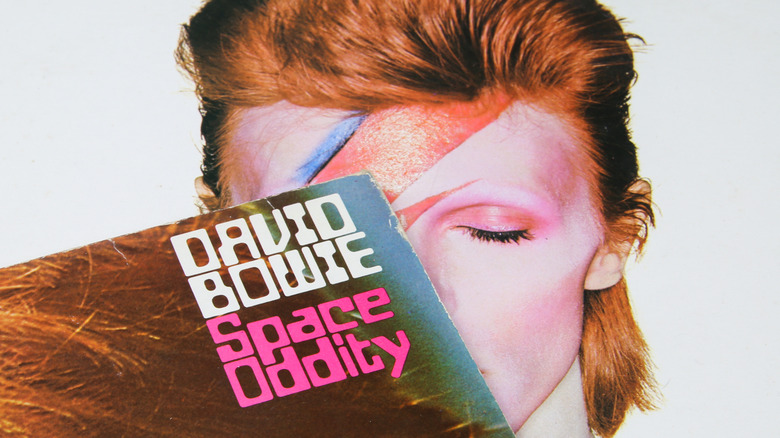 Ralf Liebhold/Shutterstock
It wasn't the first time the BBC had decided to ban a song. Prior to the "Space Oddity" ordeal, they'd banned "Lola" by the Kinks, as well as "The Monster Mash" by Bobby Pickett. Though "Space Oddity" didn't contain anything overtly obscene, the major media outlet thought it went against public optimism, which had hoped for a successful moon landing. "It was a song that tried to talk about the downsides, of the despair and loneliness that might come from [Major Tom] being so far from home," Heller continued in his book, stating that the song was struck "because it was kind of a killjoy."
Nonetheless, the ban didn't last long. As soon as the Apollo 11 mission was declared a success and Neil Armstrong returned home with his crew in one piece, "Space Oddity" hit radio waves and record store shelves. Sadly, the ban hindered the song's initial success, but it went on to become a number one hit in the U.K. upon re-release in 1975 (per BBC).