How Many Times Has 50 Cent Been Arrested?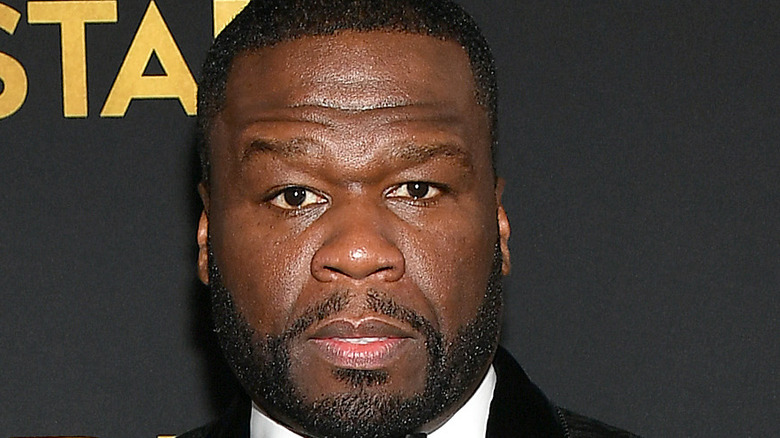 Paras Griffin/Getty Images
Born Curtis James Jackson III, 50 Cent went from drug dealer to successful hip hop artist in the span of a few years (via Biography). The New York native was raised by his grandmother after his mother's death when he was 8 years old. According to LADbible, Jackson's childhood was "tainted by drugs and gangs." By the age of 12, he was selling drugs. He told the New York Post that he learned how to do math by breaking down cocaine into "ounces, grams, or any combination of the two. That's how I learned my fractions and metric conversion, through real-life applications." At the age of 19, Jackson was arrested for the first time.
Front Page Detectives writes that he unknowingly sold drugs to an undercover cop. A raid on his house found more drugs and weapons. Jackson pled guilty to the charges and went to boot camp to avoid jail time. He continued to sell narcotics after his release until a serendipitous meeting with Jam Master Jay from Run-DMC in 1996. Jackson then set his sights on becoming a rap star.
All Music reports that his debut album was on the verge of being released when on May 24, 2000, the then 25-year-old was shot nine times in an assassination attempt. Jackson survived but was dropped by his label. Impressed with what he heard, rapper Eminem signed him in 2002. In the years since, immense success and several run-ins with the law, including two more arrests, have followed Jackson.
50 Cent has been arrested three times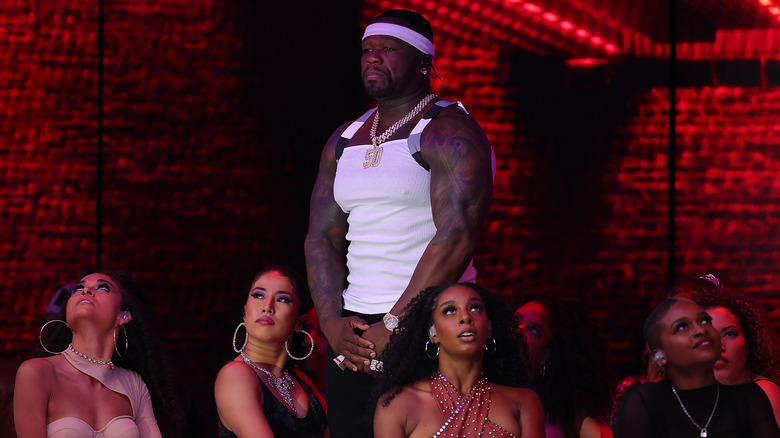 Kevin C. Cox/Getty Images
According to Front Page Detectives, Jackson was arrested a second time on December 31, 2003. Billboard reports he parked his car in a no-standing zone outside of a New York nightclub. Police searched the car because of its tinted windows and found two loaded guns inside. Although he was charged with two counts of criminal possession of a weapon, Jackson posted bond and was released from jail. In May 2004, he took a plea deal to avoid jail time after being charged with three counts of assault and battery.
Per CNN, Jackson was once again in legal hot water in 2013 for allegedly assaulting his ex-girlfriend. He faced five charges and jail time. The charges, however, were dropped and he was given probation and ordered to pay fines (per Reuters).
Jackson's final arrest was in 2016. Insider reported that the rapper was performing in St. Kitts — an island where the use of profanity in public is banned. Jackson used the word "mother f*****" on stage and was promptly arrested. He went to court a few days later and paid a fine. In 2005, Canada almost banned Jackson for his criminal history. He was eventually allowed to enter the country. In 2020, Page Six reported that Jackson had used his real-life prison experience as inspiration for his series "For Life."