What Was The Last Movie James Dean Starred In Before He Died?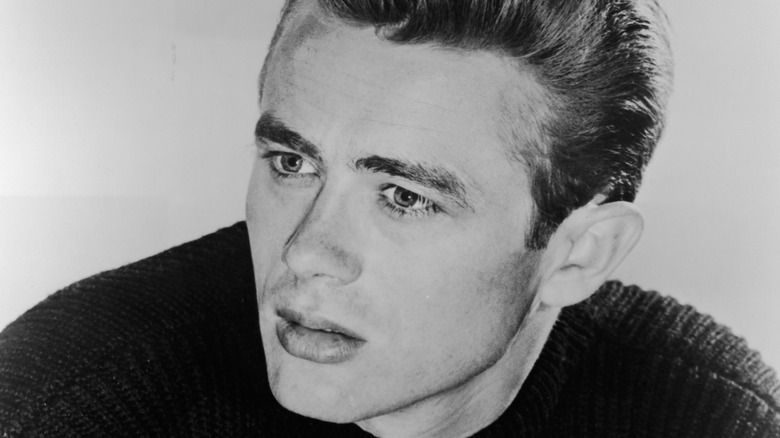 Hulton Archive/Getty Images
Hollywood icon James Dean tragically died at the young age of 24 (via Biography). Although his career and life were brief, he managed to make memorable films that continue to be praised. According to Britannica, Dean started his acting career on stage but swiftly made the move to the silver screen at 23. In 1955, his first film "East of Eden" was released. Dean subsequently made "Rebel Without a Cause" and "Giant." Described as a western, REBEAT Magazine writes that "Giant" also stars Elizabeth Taylor and Rock Hudson, with Dean playing Jett Rink.
Per the Houston Chronicle, the George-Stevens-directed film centers on a family in Texas over the span of a few decades. Fox News reports that there was tension on the set between Dean and Hudson. Hudson reportedly found his behavior and attitude unprofessional. Nonetheless, Dean finished principal photography for the film on September 23, 1955 (per IMDb). Around the same time, he purchased a new Porsche Spyder. It's believed that Dean sped around the studio with the car and ultimately received a warning for doing so. Only a week later, on September 30, Dean would be dead as a result of a crash in that same Porsche.
James Dean in a new film, 64 years after his death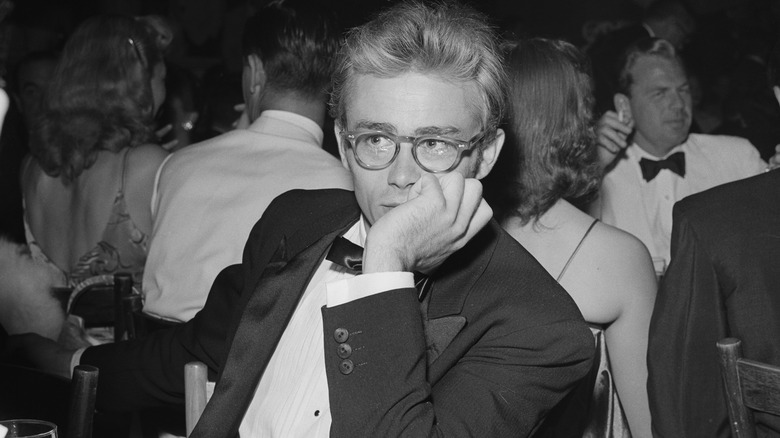 Michael Ochs Archives/Getty Images
As the Houston Chronicle explains, "Giant" would be Dean's last film. Released in 1956, it served as a goodbye to the young star. Although "Giant" was nearly finished at the time of his death, IMDb writes that actor and Dean's close friend, Nick Adams, voiced a handful of lines as Rink. Per REBEAT Magazine, Dean's performance and the film are still widely acclaimed today. In the end, both "Rebel Without a Cause" and "Giant" were released after his untimely death (via Britannica). The film garnered Dean two posthumous Oscar nominations in 1956 and 1957 respectively, making Dean the first actor to be nominated after death (per Good Morning America).
Although he didn't win, director George Stevens did, earning him a second Academy Award for best director. Now eternally remembered as a youthful figure, it seems that Dean's career is far from over. In 2019, it was announced that he was cast in a new film called "Finding Jack," per The Hollywood Reporter. Directors, Anton Ernst and Tati Golykh stated that they intended to use CGI for his role as Rogan, a Vietnam War soldier. Although they had permission from Dean's family, CNN writes that several fans and actors, including Chris Evans, denounced the decision to virtually revive him.