The Truth About Natalie Wood's Real Name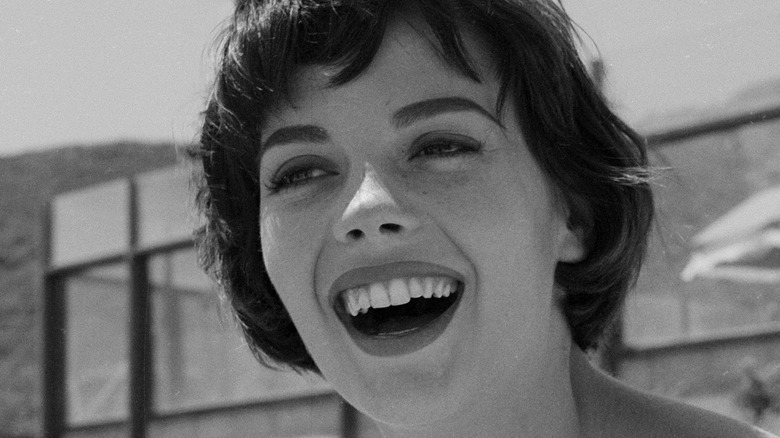 Michael Ochs Archives/Getty Images
Ever since D.W. Griffith made his first film in Hollywood in 1910, it has been a place where the insubstantial filaments of fiction are rendered real through the captivating medium of cellulose. A place where you can leave the idyllic small-town life of the midwest behind for the glamor of the spotlight and the silver screen. A place where the child of Russian immigrants can exchange her birth name for one that will be known in every household in America for the next 40 years.
Such was the destiny of Natalia Nikolaevna Zakharenko, a young San Francisco girl, born to Russian immigrants, according to author Suzanne Finstad (via Washington Post), though her father legally changed the family name to Gurdin when she was around 3 or 4. Around that time, Natalia had two small, uncredited roles in Hollywood films, and her parents soon moved the family to Los Angeles where she got a role in a major motion picture — and a new name. 
The film was "Tomorrow is Forever," starring Orson Welles who, according to The Hollywood Reporter, said she was "so good, she was terrifying." She went on to play a leading role the very next year in the perennial Christmas classic "Miracle on 34th Street." For the next eight years, she acted in over 20 movies and TV shows, but the world would never know the young actress by her birth name.
Rise to stardom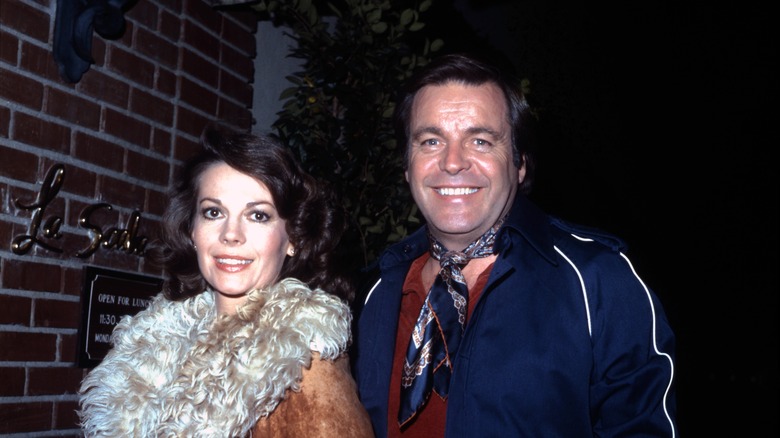 Michael Ochs Archives/Getty Images
The name the starlet was given during the filming of "Tomorrow is Forever" was Natalie Wood as an homage to director Sam Wood. Natalie was just 6 years old at the time, though she never legally changed her name to Wood, according to Finstad (via The Washington Post). 
The most difficult transition for child actors is abandoning the wholesome image key to their past success and convincing audiences to accept them as someone entirely new. Wood achieved this in 1955 when she was 16 with her role opposite James Dean in the generation-defining "Rebel Without a Cause," a role for which she won a Golden Globe and was nominated for an Academy Award (via IMDb).
Her next big film came in 1961 when she starred alongside Warren Beatty in his debut role in Elia Kazan's "Splendor in the Grass," for which she received a second Oscar nomination. That same year, Wood established herself as a star with her lead role as Maria in the break-out hit "West Side Story." Her final Academy Award nomination came in 1963 for her role in "Love with the Proper Stranger" opposite Steve McQueen.
Wood's success also extended to the small screen as well. She starred with her two-time husband Robert Wagner in "The Affair" in 1973, and again in 1976 with "Cat on a Hot Tin Roof." Her greatest television success came in 1979 in "From Here to Eternity" for which she won another Golden Globe.
Tragic, mysterious death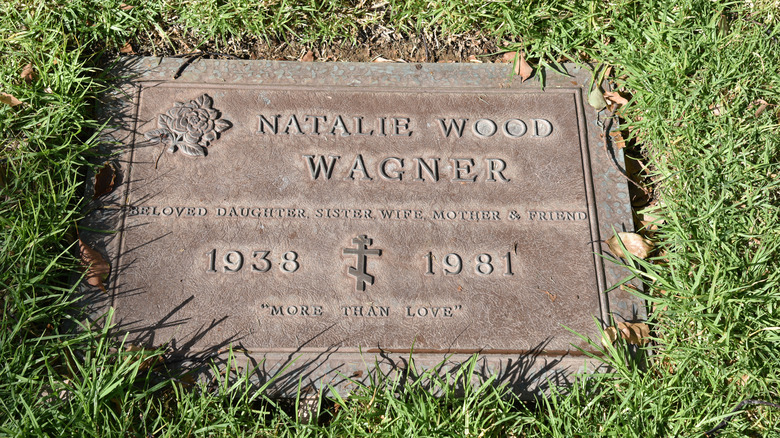 MSPhotographic/Shutterstock
In 1981 Natalie Wood was shooting the sci-fi movie "Brainstorm" alongside her husband Richard Wagner and rising Hollywood star Christopher Walken. During a break in production, the three decided to vacation together on Wagner's yacht at Santa Catalina Island off the coast of Los Angeles. Sometime during the night, the boat captain claimed he heard a fight between Wood and Wagner. Walken speculated to Hollywood Reporter that Wood may have taken an inflatable dinghy and left the boat in the middle of the night. Six hours later she was found drowned in the water (via Insider).
Officially, her death was ruled as an accident. Wood had a BAC of 0.14% (too drunk to drive) and had traces of pain and motion sickness medication in her blood. When she was found she had bruises on her body and a scratch on her cheek. 
Beyond this, there is only speculation. In 2011 her case was reopened. In 2012 her death certificate was changed to "drowning and other undetermined factors." In 2018, CBS News reported that the LA County Sheriff's Department publicly named Wagner as a person of interest in their investigation into Wood's death.
And that's where things stand today. There have been a number of Wood Biographies released, each claiming to expose more of the truth of her life, the most recent by Wood's younger sister Lana, wherein she lays the blame for her death squarely at Wagner's feet. Sadly, the truth lies 40 years in the past and may never come to the surface.