Will Chris Watts Ever Get Out Of Prison?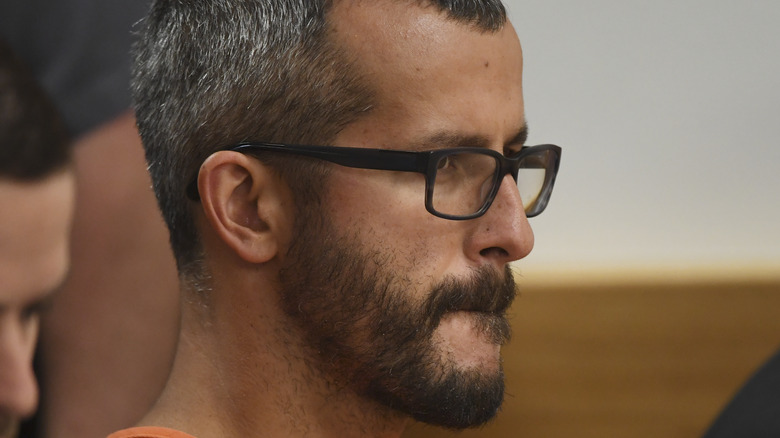 Pool/Getty Images
The tragic tale of the Watts family first came to public attention in 2020, when Netflix released the docuseries "American Murder: The Family Next Door" (via Marie Clare). The show stunned viewers with its description of the 2018 murders of Shanann Watts, who was pregnant at the time of her death, and her two children, Bella Watts, 4, and Celeste Watts, 3, by Chris Watts (via E! News).
As the investigation eventually revealed, Chris Watts had been having an affair with a coworker. Watts said his wife confronted him about it, after which he strangled her, according to E! News. He took his daughters with him to bury the body, then smothered each of them, before hiding them inside oil drums at his place of work. They remained in these drums for four days while Watts pleaded his innocence. Eventually, Watts was caught by investigators, and the bodies of all three victims were recovered.
Watts' crime stunned friends and investigators, and when the time came for him to face judgment, he chose to plead guilty to the murder charges.
Watts' sentence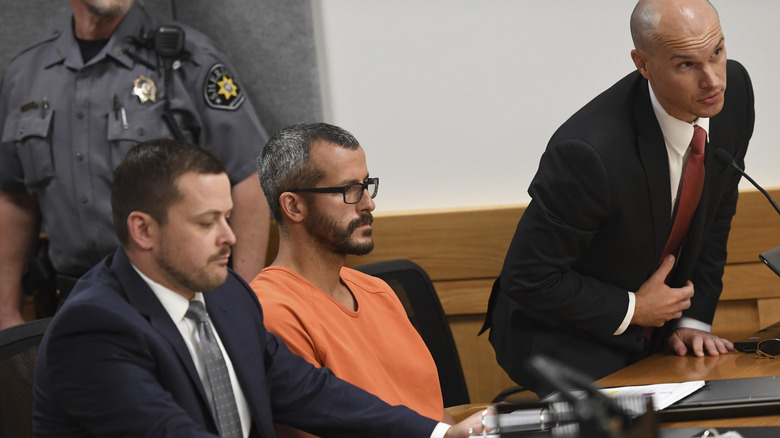 Pool/Getty Images
In 2018, only a few months after the murders took place, Chris Watts was convicted of murdering his wife and children (via Marie Clare). At his sentencing, he was given five life sentences with no possibility of parole. Currently imprisoned at Dodge Correctional Institution in Wisconsin, Watts will spend the rest of his life in prison. Since Dodge is a high-security prison, Watts is kept in his cell 23 hours out of the day.
But Watts isn't completely isolated. Despite the evidence against him, Watts has some supporters, including his family and several women who have corresponded with him since he's been in prison (via E! News). According to these women, Watts says he mourns his wife and children and believes he had a psychological break that led him to kill his family. Others, like Watts' mother Cindy, find the circumstances of Chris' confession and guilty plea secretive. Still, regardless of any outside evaluations of the situation, Watts' decision to plead guilty removes the possibility of appeal, meaning he will definitely remain in prison for the rest of his life.