Paul Bernardo's Chilling Motivation To Kill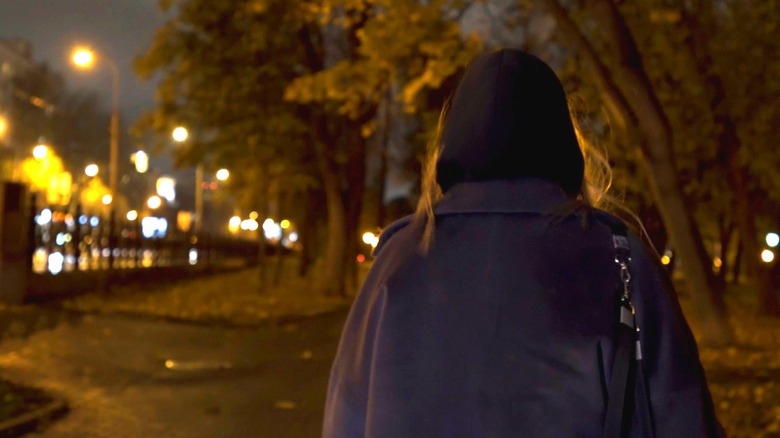 Media Whalestock/Shutterstock
Experts have boiled serial killers down into four different primary categories: Visionary, Mission-oriented, Hedonistic, and Power/Control. The latter is defined by their urge to exhibit total dominion over their victims, oftentimes in a desperate attempt to combat deep-seated insecurities stemming from their past (via Psychology Today). Enter Paul Bernardo. 
Nicknamed "The Scarborough Rapist" and "The Schoolgirl Killer," Bernardo — with the help of his wife, Karla Homolka — murdered, raped, and stalked a series of women in Canada between December 24, 1990, and April 19, 1992. Criminal Minds reports that the harrowing spree ended with three dead, two stalked, and more than 20 women raped, earning him life without parole for his atrocities. 
During the trial, Bernardo and Homolka – dubbed "The Ken and Barbie Killers" because of their own deceptive good looks — confessed to abducting young women and raping them, and killing three of them. Oftentimes the couple videotaped the acts. Bernardo himself admitted to being the prime driving force behind their lifestyle, and when asked by authorities why he did it, his answer was simple: "It's all power and control" (per ListVerse).
The need for total control
Paul Bernardo's penchant for cruelty harvested itself throughout his early life when he felt powerless and discarded. "I was the type of guy who would freeze at baseball plays. I don't want to swing because I know I'm gonna miss. I remember the first time I went waiting at Mother's Pizza, I was so scared to walk up to the table," (via ListVerse). The act of rape for him was the ultimate seizure of control. "That's what I had back then, so I used sex as a vice," he said. Naturally, murder followed suit.
On December 24, 1990, Karla Homolka offered Bernardo her own 15-year-old sister as a Christmas gift, inviting him to beat and rape her as he saw fit. Tragically, she fatally choked on her own vomit as a result of the heavy sedative she was given. The following two victims, Leslie Mahaffy, 14, and Kristen French, 15, would be strangled and stabbed to death after being brutally raped. 
The couple was finally arrested in 1993 and charged with several counts of murder, rape, and abduction. Homolka was sentenced to 12 years in prison after being convicted of one count of manslaughter, earning a reduced sentence on behalf of a plea bargain wherein she testified against her husband (per Criminal Minds). 
Paul Bernardo's insatiable craving for total control manifested itself in the worst way possible, ultimately robbing him of all actual power. He is currently serving life without parole in Canada.