The Truly Horrific Crime Scene Of Selena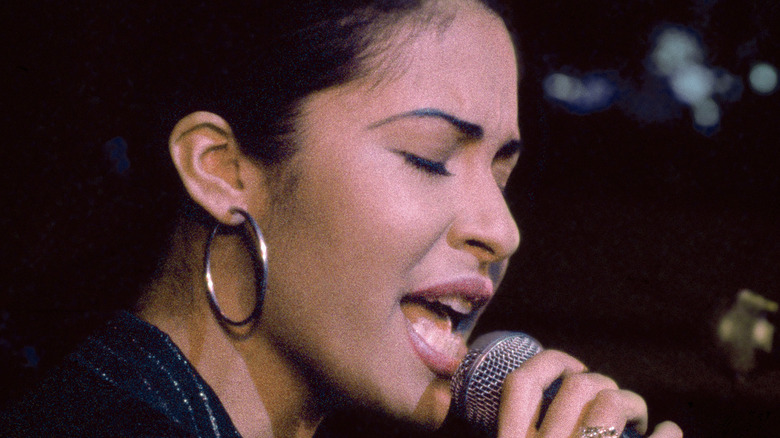 L. Busacca/Getty Images
Before she was tragically killed in 1995, Selena Quintanilla-Pérez, known simply as Selena, grew a cult following that has only grown larger posthumously (via Esquire). By the time of her death at age 23, Selena had already produced four albums and won a Grammy for best Mexican-American album. She was also in the process of recording her first English-language project, representative of the multiculturalism that was so iconic in the "Queen of Tejano's" work and manifested not just in her music and performances, but also in a chain of boutique clothing stores in Texas (per CultursMag).
Selena hired her biggest fan — literally the former president of the Selena fan club — Yolanda Saldívar to manage her shops around Texas. However, according to Esquire, Saldívar used company credit cards to buy personal things, rent Lincoln town cars, and go out for fancy dinners, eventually embezzling over $60,000. Roughly six months before her death, Selena had told her sister she was planning to fire Saldívar over this, according to the Austin American-Statesman, but unfortunately, that day would never come.
'I killed my best friend'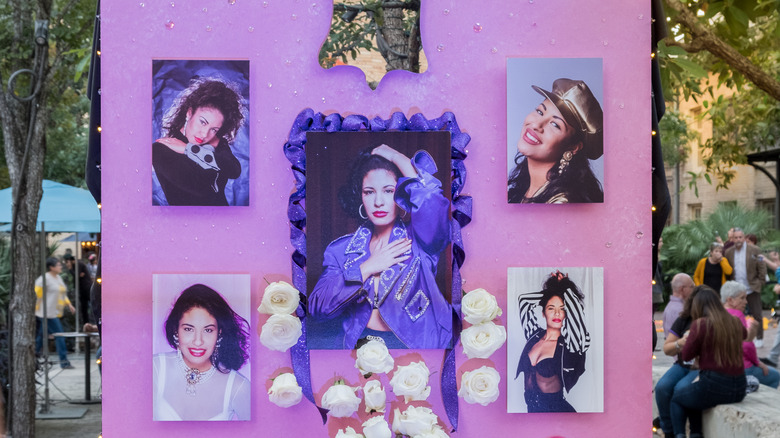 Moab Republic/Shutterstock
On March 31, 1995, Selena went to meet Saldívar at a Days Inn Motel in her hometown of Corpus Christi, but she wouldn't make it out alive (via Esquire). When Selena entered the room, the two argued before Saldívar pulled out a .38-caliber handgun and shot Selena in the shoulder. What followed was a scene of hysteria, bloodshed, and betrayal that motel workers recounted in court some months later (via AP News).
Bleeding from the wound in her shoulder, Selena ran from the hotel room after she was shot, pleading for help and telling the hotel workers the name and room of her attacker.  In pursuit was Saldívar, who ran behind Selena, pointing a gun at her, and calling her, "B****!" 
Ultimately, the wound, which hit a major artery near Selena's heart, bled out and she collapsed, according to AP News. One witness recounted Selena, "slowly laid herself down," and then she "saw a puddle of blood form."
Afterward, Saldívar fled to her pickup truck, where she threatened to take her own life for nine hours before being talked down by the police and confessing to the shooting. All the while, per Esquire, she kept saying: "I can't believe I killed my best friend."