Van Morrison's Daughter Shana Has Followed In His Footsteps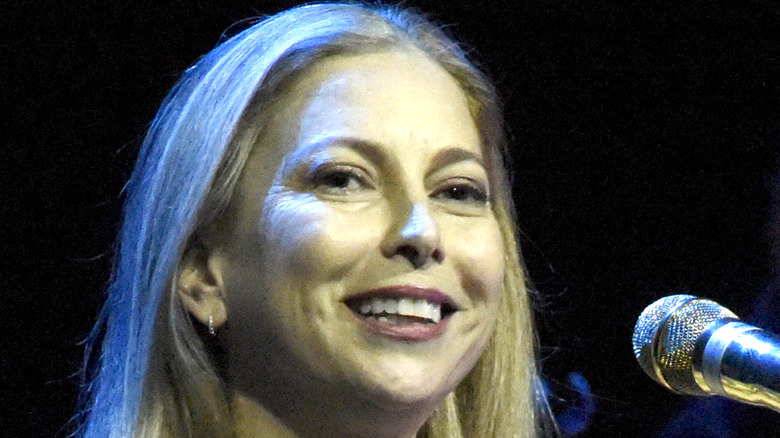 Tim Mosenfelder/Getty Images
On August 31, 2004, renowned jazz and rock singer Van Morrison turned 59 years old. By means of celebration, he put on a concert at Saratoga's Mountain Winery, sharing a night of music and memories with a sold-out audience. Of everyone in attendance that night, it was Morrison's daughter Shana that made the most notable and honorary appearance, joining her father on stage for a duet that captivated the crowd. Together, the pair performed a bewitching rendition of "Sometimes We Cry," a popular track from his 1997 album "The Healing Game" (via Society and Rock).
It wasn't her first time in front of a crowd, however. Since the release of her 1998 debut record "Caledonia," Shana Morrison has been actively recording and releasing music and touring throughout the world. She is one of three children fathered by the Irish-American musician and songwriter, all of whom have followed their dad's footsteps into the realm of music, though she is arguably the most successful of the three (per Celebrity Spy). 
Shana Morrison's career in music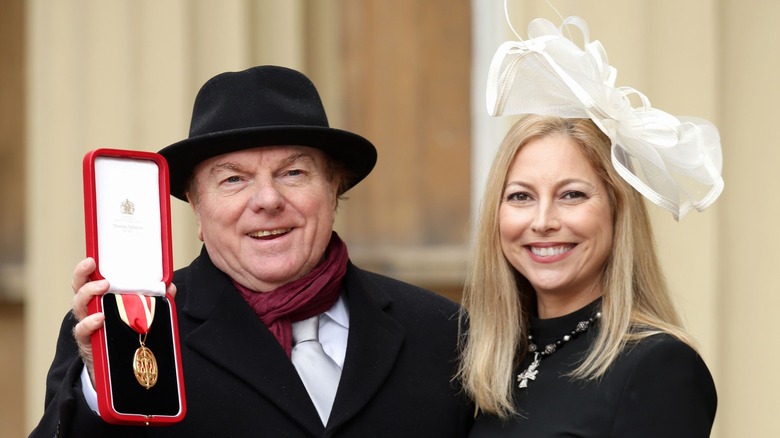 Wpa Pool/Getty Images
Shana Morrison was born in Kingston, New York on April 7, 1970. She is the only child that Van Morrison had with his former wife, Janet Rigsbee Minto (Janet Planet). Shana was active in music throughout her early years, singing in choirs and musicals in high school and college, and shortly after graduating from Pepperdine University in 1993, she joined her father on tour for a year (via Celebrity Spy).
While Shana no doubt encompasses much of the soul and jazz elements of her father's music, her own melodic craft incorporates a gritty convergence of blues and pop/rock that mirrors female artists like Bonnie Raitt, Melissa Etheridge, and Sheryl Crow. She's released five volumes of music (including all albums, EP's, and singles), toured throughout the world, and became president of her own record label, Belfast Violet, in 1998 (per AllMusic). She's also appeared on two of her father's albums, "A Night in San Francisco" and "Days Like This" (via Celebrity Spy).
Why she chose music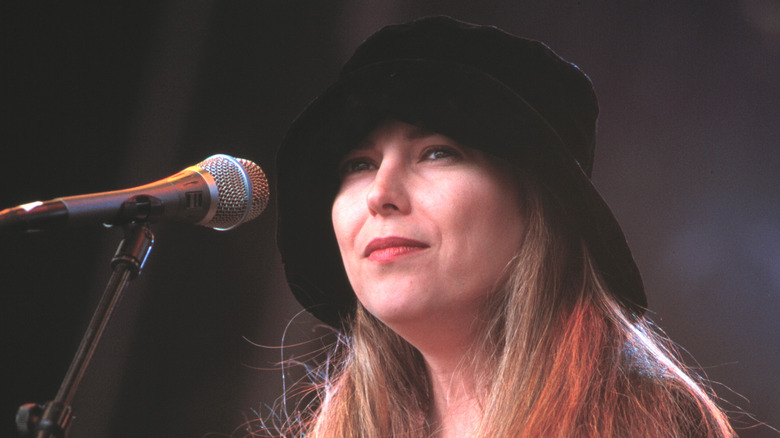 Tim Mosenfelder/Getty Images
Most celebrities recall some variation of that timeless rhetorical question posed by their parents before they became successful: "Artists don't get paid anything. How will you make a living?" Or, "Few people actually make it. How will you support a family?" However, after Shana told her family that she intended to work in business and finance, her father turned the questioning tides when he asked, "Why do you want to do business? Business people are a*******" (per Local Rhythms).
Despite her fondness for music and performing throughout her early life, Shana Morrison admitted that she "envied other kids whose parents had normal jobs. We'd live in a mansion and buy a new car and stereo system one year and have to sell it all the next," according to an account via Local Rhythms. 
Nonetheless, Van insisted that she give the musical route a try before she made any concrete resolutions about her future, inviting her to join him on tour in 1993 after her college graduation. Her parents were "ecstatic and proud" after she decided to make music her livelihood, and she's been following in her father's footsteps ever since.