One Of Richard Burton's Children Followed In His Famous Footsteps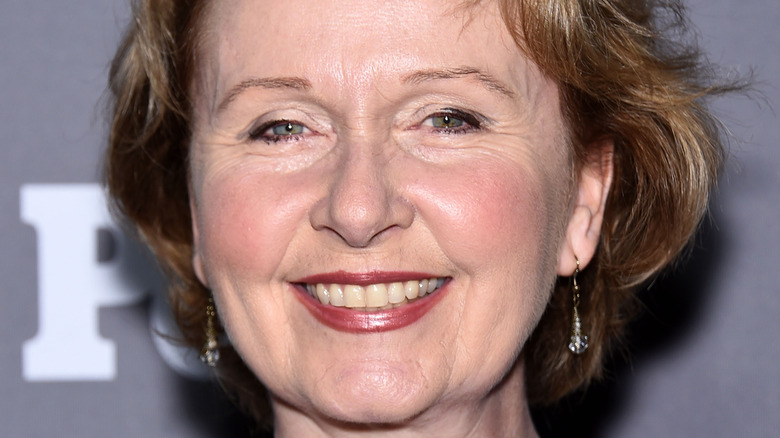 DFree/Shutterstock
Richard Burton is not only remembered for his storied acting career but also for his scandalous personal life — namely his two marriages to Elizabeth Taylor, as Page Six notes. But, one of his daughters has made a name for herself in her own right, by working in theater and TV since the 1980s.
Kate Burton is best known for her roles on two of Shonda Rhimes' shows: "Grey's Anatomy," as Dr. Ellis Grey, and on "Scandal," as Vice President Sally Langston. Burton also plays a wealthy woman duped by fake-socialite, Anna Delvey, in another Rhimes project called "Inventing Anna," on Netflix (via IMDb).
She was born in Geneva, Switzerland, in 1957, to Richard Burton and his then-wife Sybil Williams. Her father was the 12th child of a Welsh coal miner and became a multi-award-winning actor, and her mother, also an actress, went on to open the nightclub, Arthur, in New York City, according to Town & Country Magazine.
Kate Burton's Career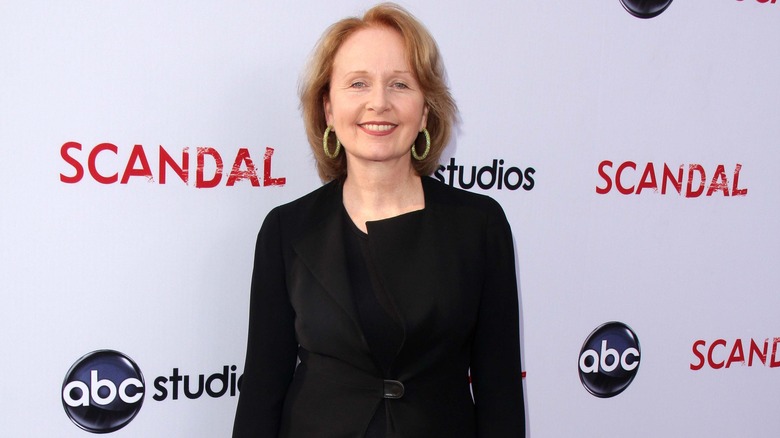 s_bukley/Shutterstock
Kate Burton said she has always enjoyed acting but resisted becoming a professional actress, according to TVOvermind. She studied at Brown University in the late 1970s, majoring in European history and Russian studies. She hoped to become a diplomat after graduating, however, one of her professors recognized Burton's innate acting ability saying, "You have a gift, and you're squashing it down because of your family," (via Town & Country). She applied to Yale Drama School and was accepted, graduating with her master's in 1982.
After Yale, Burton embarked on a career in theater and notched up three Tony Award nominations as well as three Primetime Emmy Awards nods — the latter for her work on "Grey's Anatomy," and "Scandal." In addition, she won a Daytime Emmy in 1996 for her appearance on "ABC Afterschool Specials" (per IMDb). As well as acting, Burton teaches theater at the University of Southern California and narrates audiobooks, including "A Tree Grows in Brooklyn," according to TVOvermind.
Her latest project is "The Dropout," about Elizabeth Holmes, the tech entrepreneur convicted of criminal fraud. Burton plays Rochelle Gibbons opposite Amanda Seyfried as Holmes. 
Kate Burton's relationship with Richard Burton and Elizabeth Taylor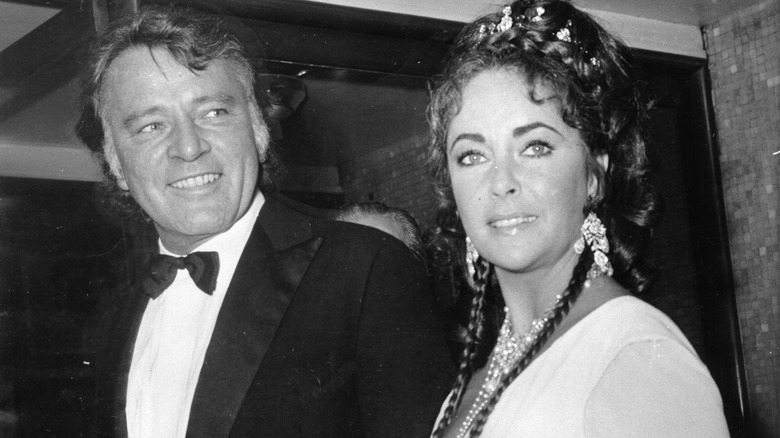 Michael Ochs Archives/Getty Images
Kate Burton's parents divorced in 1963, and then her father married Elizabeth Taylor the following year (via Town & Country). Their relationship was a roller coaster, particularly towards the end: According to Page Six, they divorced in 1974, remarried in 1975, and broke up for good in 1976.
Despite that, Kate Burton describes her relationship with Taylor as a positive one; saying that she was a funny and cheerful person. Burton is still actively involved with the Elizabeth Taylor AIDS Foundation.
Burton says that the younger generation is beginning to recognize her for her own work, rather than her father's. She even said that some of her fans haven't even heard of her famous father (via Page Six). Though he died nearly 40 years ago, some of his advice remains with her. He told her to "use her fatigue" as an actress, noting that he had done some of his best work when completely exhausted because he had to focus all the energy he had left on acting. She says it's the best tip he ever gave her (via Town & Country).