How Rock Hudson Felt About Katharine Hepburn's Talent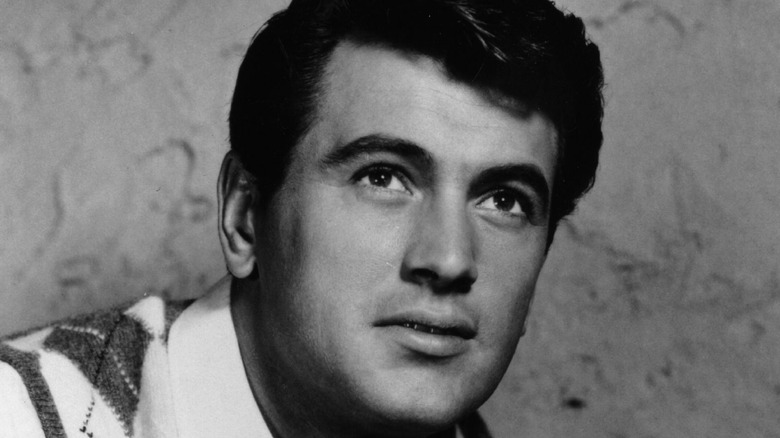 Hulton Archive/Getty Images
Throughout the 1950s and '60s, Rock Hudson was a groundbreaking star both on and off-screen. He scored an Oscar nomination for "Giant"in 1956, and Look magazine named him Star of the Year in 1958. Even after his death, Empire magazine included him on its list of Sexist Stars in Film History (via IMDb).
What became a major part of his legacy is the fact that he was the first celebrity to go public with an AIDS diagnosis. IMDb explains that despite the diagnosis, he remained in the entertainment industry in his later years with a role on the television show "Dynasty" in 1981 and again in 1984 to 1985, just a few months before he succumbed to the virus.
Katharine Hepburn's legacy reached further than her on-screen roles as well. She often wore casual clothes, which was a stark juxtaposition next to the glitz and glamor of other Old Hollywood stars. She exuded a sense of modernism for women as they began to receive more independence after the suffrage movement (via Smithsonian). 
Katharine Hepburn was a star on and off the screen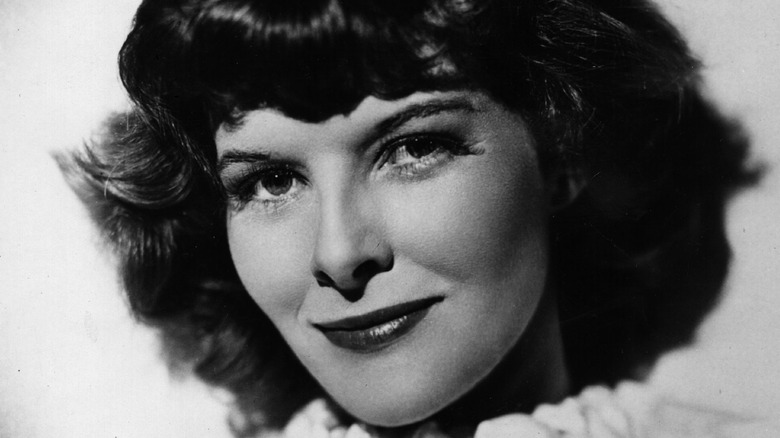 Hulton Archive/Getty Images
Katharine Hepburn was already a household name by the time Rock Hudson emerged on the acting scene. In 1933, she won an Oscar for best actress in the film "Morning Glory." Undeterred by some less-than-successful stints on Broadway and other films, she persevered in the industry to win two more Oscars in the 1960s for "Guess Who's Coming to Dinner" and "The Lion in Winter" (via Britannica).
Though Katharine Hepburn continued to have box office success and critical acclaim while Rock Hudson enjoyed the same accolades, they did not star in any films together. Hepburn's costars included other big names like Cary Grant, Sidney Poitier, and Anthony Hopkins.
Rock Hudson shared the big screen with an impressive handful of stars, including Doris Day, Jane Wyman, Claudia Cardinale, and his close off-screen friend Elizabeth Taylor. Cardinale stated that Hudson had a strong impact on her. But when asked in an interview about the woman who impacted him the most, Hudson chose Hepburn. 
Rock Hudson referred to Katharine Hepburn as a "legend"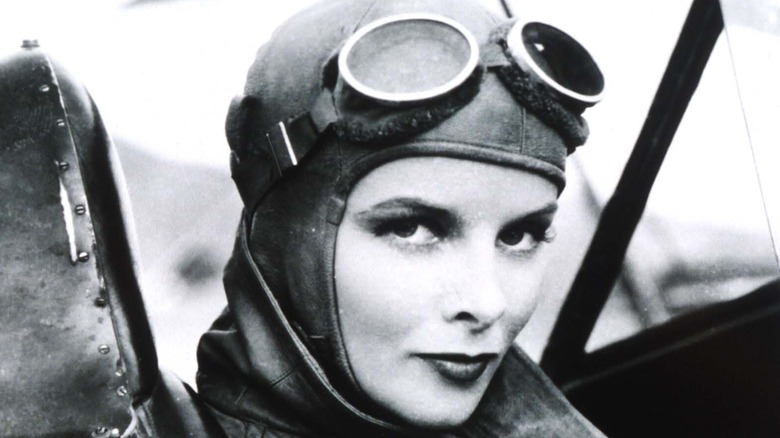 Getty Images/Getty Images
In the last interview that Rock Hudson gave before he passed away, he elaborated on his admiration for Katharine Hepburn. He stated, "I admire her tremendously. The woman is more than a star. She is a legend. Her personality is, by itself, a talent. As an actress, she is able to express her emotions and carry the character that she's portraying on the screen, in a breathtaking way that leaves a certain impact. This ability is the main element in making a star."
Hepburn's influence through her on-screen characters and her personality in real life became increasingly recognized later in her life as many began to agree with Hudson's sentiments. However, Hepburn was seemingly just being herself. Despite the film industry attempting to change her image, she stated, "My style of personality became the style." Hepburn was aware of her image. She kept it at the forefront of her work by working alongside the costume designers and confidently reflecting who she was rather than complying with the usual movie star brand.