The Alleged Haunted History Of Adele's Home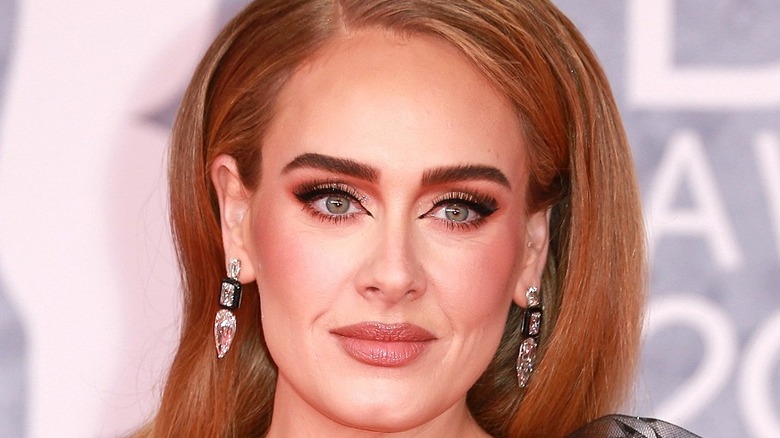 Cubankite/Shutterstock
Many of us humans are curious creatures by nature, especially when it comes to things that are not as easily explained. A perfect example of this is our obsession with the world of the supernatural. One of the most common ways folks experience the supernatural is through ghosts and hauntings. According to People, one of the world's most popular singers has had her own brush with the world of the paranormal when she rented herself a mansion in 2011.
Just as her career began to take off (per Biography), worldwide singing sensation Adele decided to rent a home in West Sussex, England. The property she chose was over 25 acres, with a 10-bedroom mansion and two pools, according to Fader. As the press was reportedly camped out outside her place in London, she was looking for somewhere to escape to and found this little piece of paradise. Unfortunately for this songbird, it appears she may have gotten a little more than she bargained for.
House specs, maybe spooks
The property Adele chose as her little hideaway is absolutely spectacular. According to Showbiz, the home, called Lock House (above), includes stunning views of South Downs National Park, 1930's-inspired Art Deco décor, and some modern amenities like a helicopter pad, tennis courts, and an indoor pool. With its wood-paneled walls and Persian rugs, this home created the perfect place to escape the ever-pursuant eyes of the media. However, you will likely have to be a Grammy-award-winning artist in order to afford a place like this one, as Adele allegedly was paying around $20,000 a month in rent. 
Unfortunately for the artist, the location and the modern upgrades to the property were not enough to make it completely perfect. Adele has mentioned more than once the possibility that there were some rather spooky things going on around the place (per Showbiz CheatSheet). While she is not the first celebrity to claim that their home was haunted, there apparently were enough unusual happenings on the property to warrant some changes. 
Unexpected visitors?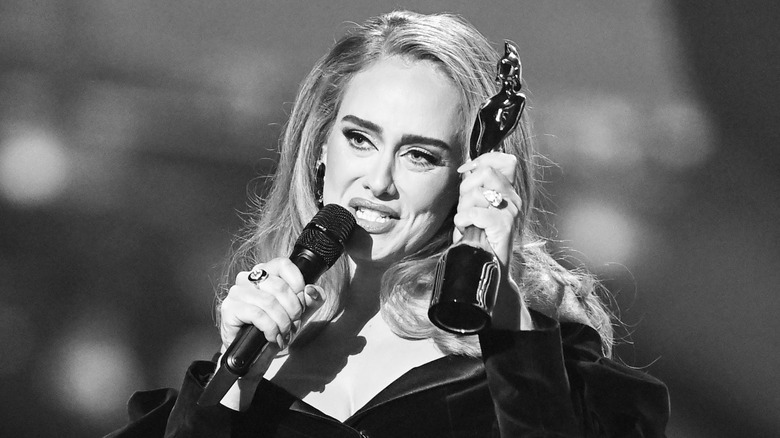 Dave J Hogan/Getty Images
Adele's country getaway has been around since the early 1900s, according to Observer. The house itself was over 100 years old by the time Adele rented it, and during that century, the property had also functioned as a convent. It had a private chapel on site to boot, per MTV. The house and surrounding grounds had been spruced up by the time the singer moved into the property, but shortly after, things started to get a little weird.
According to Fader, things inside the mansion began going bump in the night. Literally. In a 2012 interview for "60 Minutes" (posted on YouTube), Adele lets journalist Anderson Cooper in on her thoughts about what is happening in her new home. She refers to parts of the house as "quite scary" and further claimed that she refused to "rattle around there on her own."
Adele was reportedly so creeped out by the goings on in Lock House that she hired a bodyguard to be in the house with her around the clock, and two additional guards to patrol the grounds. Less than a year later Adele moved out of the property and began purchasing other places of her own.