The Real Difference Between Grammys Record And Album Of The Year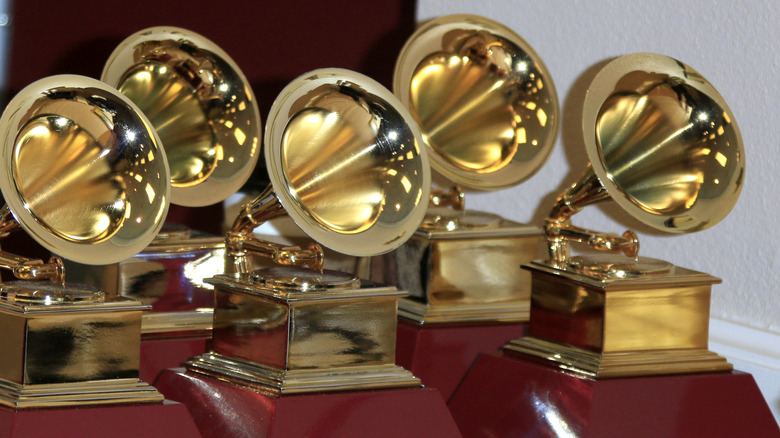 Kathy Hutchins/Shutterstock
No matter how you feel about the Grammys or how well you keep up with current pop music trends, it's true that the music industry's premier annual award show stands as a decent barometer of the times. Even the distinction between best traditional pop vocal album and best pop vocal album should be enough to make the point. After all, how can what's "traditional" also be what's "popular"? In this case, Tony Bennett with Lady Gaga is traditional, and Olivia Rodrigo is popular (each won their respective best album awards at the 64th annual Grammys). Relatedly: What in the heck is the difference between an "album" and a "record," grandpa?
As it turns out, the Grammys, being a 64-year-old show in 2022, still employs terms belonging to an era of vinyl and one-take studio recordings. Back in the olden times, as the Grammy website explains, a "record" was industry lingo for what we now call a "single." As in, "Tony Bennett just released a new record, have you heard it?" This meant that Tony Bennett released an individual song, perhaps off of an upcoming full-length album. That song, however, was released in an era decades before Spotify and digital tracks. How was it released? On a physical record ⁠— the circular, black vinyl disc thing. Hence the term "record." Incidentally, the record might have included a "B-side" (a track on the underside of the record), as opposed to the main, "A-side" song.
Albums, records, EPs, LPs, and more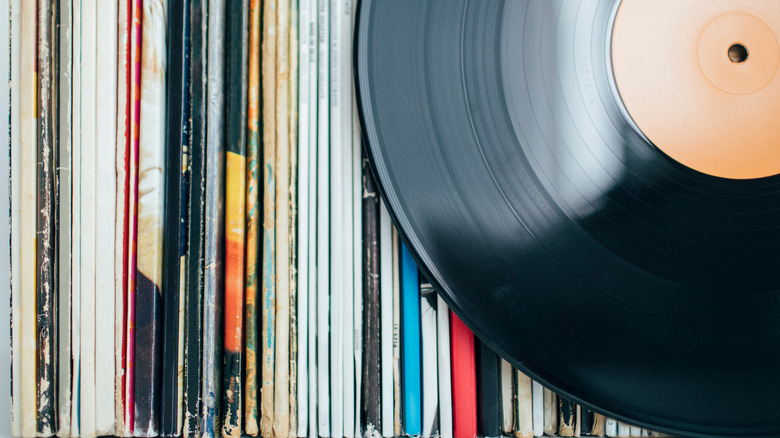 Popartic/Shutterstock
So how about an album, then, daddy-o? If a "record" is a "single," what's an album? Well, an album is exactly what you'd expect: a full-length collection of songs. At present, there are some specific requirements regarding what constitutes an "album," as the Grammys website explains. According to the Recording Academy Awards Department, a recording is considered an "album" if it contains at least five different tracks equaling 15 minutes, or 30 minutes total with no minimum number of tracks. In other words, if your musical work is 30 minutes long, it's automatically an "album." Otherwise, it's got to have at least five tracks. And one of those tracks, if released individually, would be a "record." And of course, the term "album," like "record," refers to the days of vinyl.
So how about for those in-between recordings that are neither albums nor records? We can look to the old "LP" and "EP" labels for answers, as Musician Wave explains. "LP" means "long-playing," which means a full-length, typical album of 10 songs, 13 songs, whatever. "EP" means "extended single" and refers to the middle ground between a record (a single) and an album. So if you've ever bought a single that includes some additional tracks on it — maybe two or three songs total, and one of them is a remix, and another didn't make the cut for a final, full album — that's an "EP."