Why Empire Records Fans Have Something To Celebrate Every April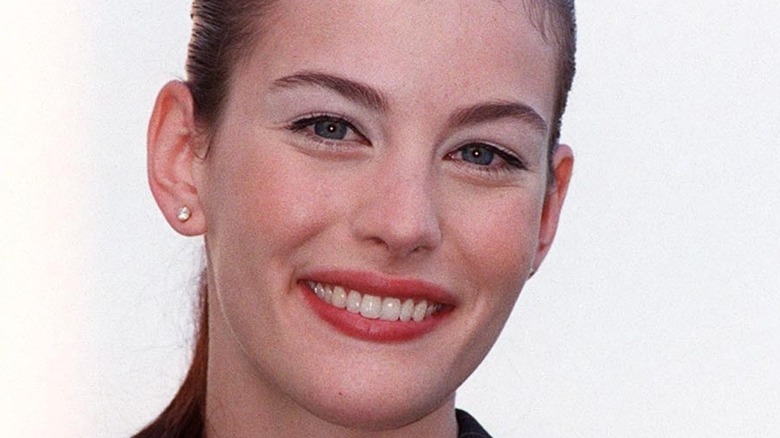 Featureflash Photo Agency/Shutterstock
As anyone who ever saw it recalls, in the 1995 cult classic movie "Empire Records," about the crew of a failing Delaware record shop, actor Maxwell Caulfield plays Rex Manning, a long-in-the-tooth fictional pop star who makes a promotional appearance at the store (per IMDb). "Empire Records" underperformed at the box office when it was released. Since then, though, the movie — also starring Liv Tyler (pictured) and Renée Zellweger — has gained an ardent fan following. Now, each April, the film's most strident enthusiasts have their own reason to celebrate, as anyone on Twitter has likely noticed, whether or not they've seen the movie (via ETOnline).
It's hard to say just why certain movie scenes resonate with audiences the way that they do. But scenes in "Empire Records" featuring Caulfield as Manning — a washed up and somewhat unlikeable rockstar — quickly stood out from the rest. As Caulfield said later (via Hollywood Reporter), he was drawn to the part because Manning was so full of himself that he seemed destined to "take a great fall." Manning's fictional career lives on to this very day (on social media).
Rex Manning brought the Empire Records team together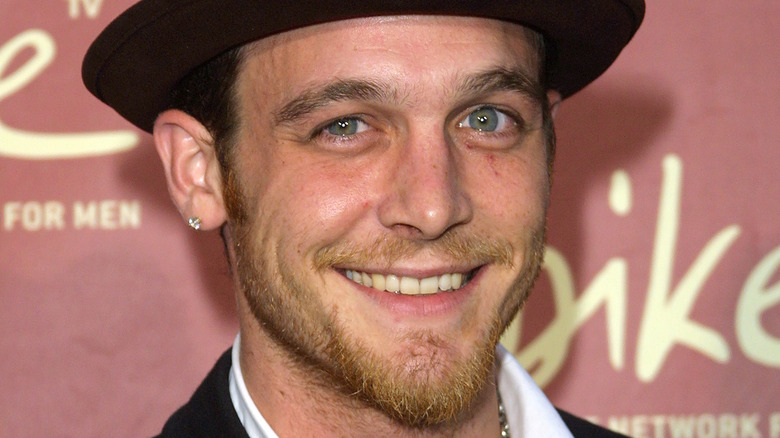 DFree/Shutterstock
The longevity of Caulfield's character Rex Manning with "Empire Records" audiences might be explained in part by the way the pop star character brought together the staff at the record store — the central plot point driving the whole movie forward. This spirit was summed up by one of the most shared quotes on "Rex Manning Day" from a character named Mark, played by Ethan Embry (pictured): "We mustn't dwell. No, not today. We can't. Not on Rex Manning day!" (via Time Magazine).
There's even a dramatized Duran Duran-style parody music video for a Rex Manning single, "Say No More Mon Amour!" available to stream now on YouTube. If Rex Manning were a real person, what would he be doing today, in the opinion of Caulfield? "I think today he would be a judge on American Idol ... I don't think he'd thrown in the towel. He was a real trooper," Caulfield said (via The Hollywood Reporter).
April 8 is Rex Manning Day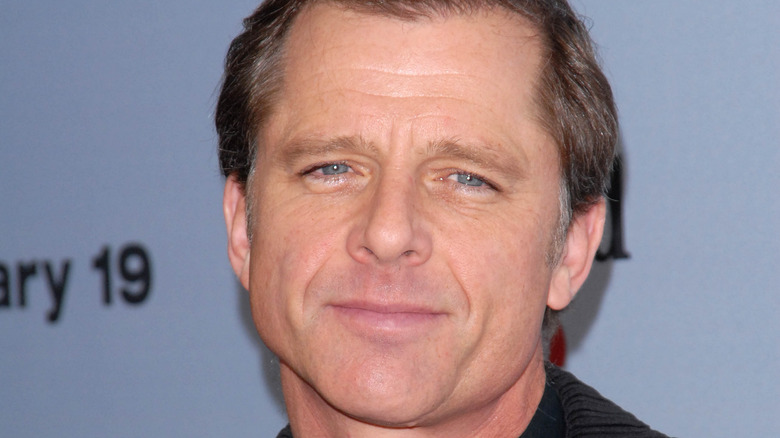 s_bukley/Shutterstock
Part of why "Empire Records" is so enduring is how well quotes and certain scenes from the film are so easily translatable to memes and gifs, as Time Magazine reports. One such example is the Rex Manning-themed content spread online among fans of the "Empire Records" movie, helping them find one another and reminding them why they love the movie so much. Sharing Rex Manning content is now a de facto online holiday of sorts for those who love Empire Records, with April 8 each year designated as "Rex Manning Day."
As Caulfield (pictured) told The Hollywood Reporter, he's never been sure just why "Empire Records" had such poor box receipts at the time it was released, but the film has endured. At this point, Caulfield continued, "Rex Manning Day" should really be called "Empire Records Day" instead. Referring to the movie, Caulfield said, "It just won't go away. It's one of those showbiz oddities." And in case you're wondering, Caulfield's twitter feed blows up with Rex Manning memes on April 8, just like everyone else.