The Reason Gilbert Gottfried Really Hated Being On SNL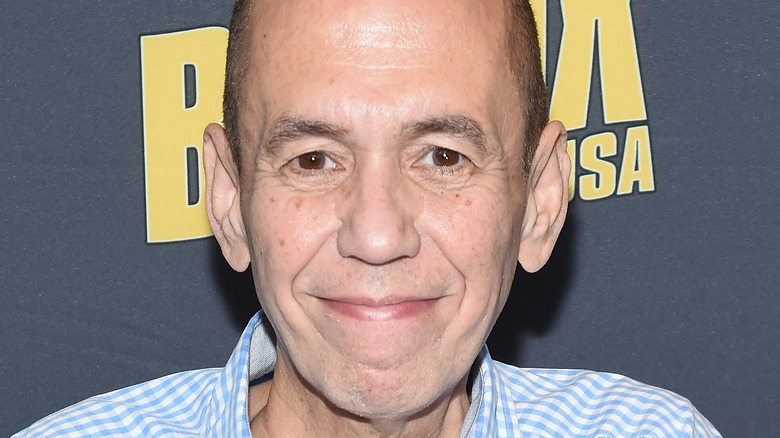 Gary Gershoff/Getty Images
Many comedians dream of one day landing a spot on the long-running late-night TV sketch comedy show "Saturday Night Live." Veteran stand-up comedian, actor, and voice-over star Gilbert Gottfried, though, hated the single season he spent on the show. Gottfried sadly died in 2022 at age 67 after a prolonged illness (via Variety), and not too long before that, in 2021, he revealed a little bit about his experience on SNL. When he was asked why SNL was not a good fit, Gottfried revealed on the Joe Rogan podcast that in show business, timing really is everything.
As Gottfried went on to explain on Joe Rogan, a big part of SNL's early success was the cast. In 1975, when the show premiered, SNL featured several of the most iconic performers ever featured, such as Bill Murray, Gilda Radner, and John Belushi, among others (via Britannica). These days, SNL cast turnover is common, but when Gottfried got his shot to join the show in the '80 to '81 season, many of SNL's original stars had just departed the show. These changes left SNL's core audience dismayed and not exactly eager to greet new cast members.
Gottfried's SNL audition went well
From the time he auditioned, Gottfried seemed well suited for SNL. A stand-up comic from the age of 15, Gottfried built a career around his unusual voice, off-color sense of humor, and unmistakable comic timing, as Variety explains. Many of these things likely contributed to Gottfried earning a spot in the SNL cast in the first place. It wasn't long, though, before trouble showed up between Gottfried and the writers.
On the Joe Rogan podcast, Gottfried remembered, "I didn't like the writers and the writers hated me. One time, to prove how much they hated me, they wrote a funeral sketch where I was the dead body. So, I just had to lay there in the coffin," Gottfried said. He also had trouble conforming to the rigorous style with which the show is produced. For these reasons and more, including a major writer's strike at the time and poor reviews in the press, Gottfried's SNL career would end after just a dozen episodes.
Gottfried was fired from SNL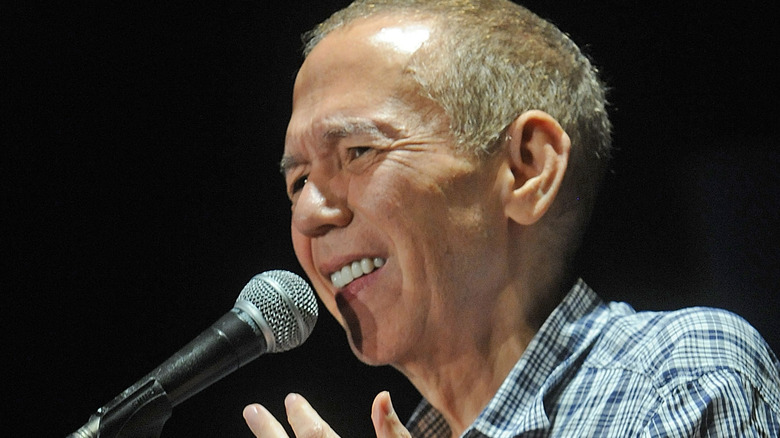 Bobby Bank/Getty Images
After only appearing as a regular cast member in 12 SNL episodes, Gilbert Gottfried was fired. Writer disputes aside, Gottfried told Joe Rogan more than anything it was the unwillingness of the SNL audience to accept new cast members that doomed his tenure. "All the original people were gone. You don't want to be the replacement. You want to be the replacement of the replacement. Because then you get one guy who is the sacrificial lamb that they throw into the fire," Gottfried said.
Despite his short stint on SNL, Gottfried had a successful career in movies and on TV. Perhaps most notably, Gottfried voiced Iago in the '92 Disney film "Aladdin." He also had a role in "Beverly Hills Cop II" in 1987. He continued to perform his sometimes-controversial brand of stand-up comedy all throughout his career, as Vulture explains. Gilbert Gottfried is survived by his wife and two children (via NBC News).