The Disturbing Childhood Of Dan And Ron Lafferty From Hulu's Under The Banner Of Heaven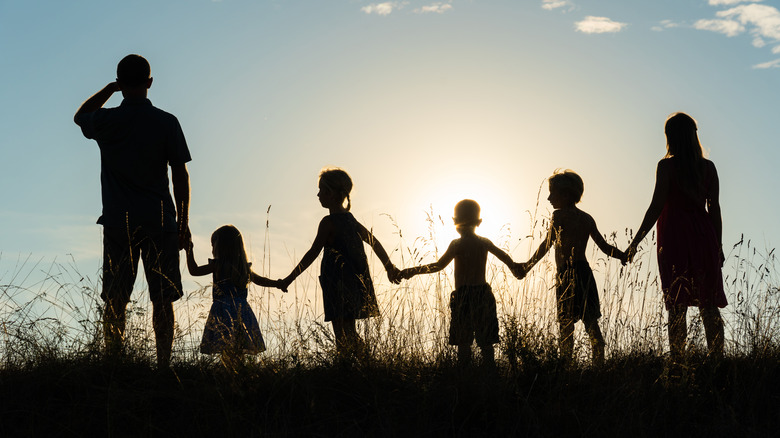 WorldStockStudio/Shutterstock
'Under the Banner of Heaven' is a Hulu limited series adapted from a book of the same title written by Jon Krakauer. It tells the true story of the murders of 24-year-old Brenda Wright Lafferty and her 15-month-old daughter Erica. The perpetrators of the crime were identified as Ron (pictured above) and Dan Lafferty, the brothers of Brenda's husband, Allen Lafferty (via The Ancestory).
Brenda was a talented and confident woman who studied broadcast journalism. She married Allen — a member of a well-known Utah Mormon family — in the early '80s. On July 24, 1984, Allen arrived at their home in Utah and found his wife on the floor, and it was apparent that she was murdered. As reported by Time, Brenda had a slash on her throat and was lying in a pool of blood. A vacuum cord was also used to strangle her. Allen later discovered her baby daughter deceased in her crib as well. Ron and Dan were charged with two counts of murder and were both found guilty.
Dan and Ron Lafferty's upbringing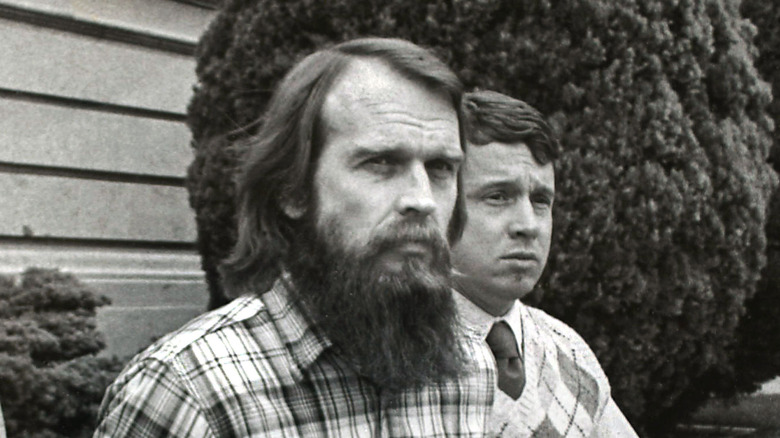 George Frey/retired/Getty Images
Ron and Dan Lafferty grew up in Payson, Utah, together with four other brothers and two sisters. Their father, Warren Lafferty, was described as a deeply religious Mormon, who was prone to fits of anger. Their mother, Claudine, meanwhile, was a submissive wife (via ATI). As recalled by Claudine, Warren exhibited violent behavior as well, and in one instance killed their dog using a baseball bat after a tiff with her.
Brothers Ron and Dan had a close relationship, as they shared similar personalities. Their tempers were short, and they always had each other's back when one got into trouble, per Deseret News. Warren was a strict disciplinarian, and he incorporated his religious beliefs in raising his children, oftentimes taking it to the extreme. In one instance, one of his sons was accidentally shot with an arrow, and Warren refused to get him immediate help, as he said he broke the Sabbath and had to suffer the consequences. In another instance, one of his daughters was suffering from appendicitis, but he prohibited her from going to the hospital because he was against modern medicine; he only agreed when her appendix ruptured.
Despite witnessing these troublesome events, Ron and Dan looked up to their father and took after their father's behavior; Dan even described him as an excellent role model.
Why did the brothers kill their sister-in-law?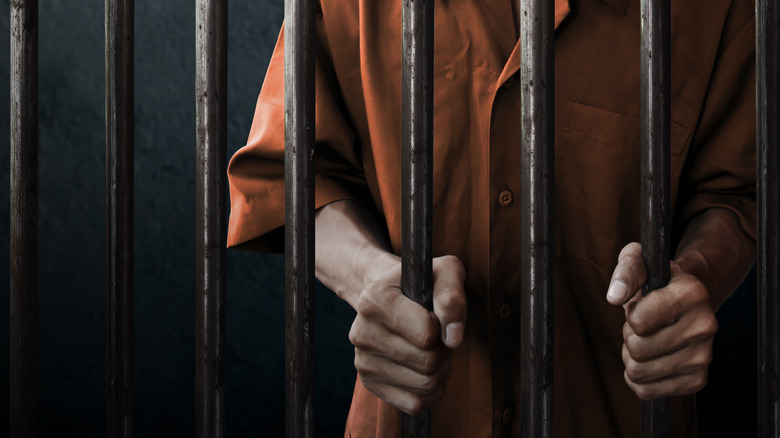 FOTOKITA/Shutterstock
As they grew older, Ron and Dan Lafferty began having disagreements with the Mormon church. The brothers disagreed with the church's banning of polygamy, and Dan was excommunicated for attempting to marry his teenage step-daughter to have a second wife, as reported by the Deseret News. Ron was also banished from the church, and his wife left him, as she didn't want to be in a polygamous marriage like he wanted. The brothers then joined a polygamous cult and claimed that they were prophets.
Brenda Wright Lafferty didn't believe in what the brothers were saying, and she wasn't afraid to show her displeasure with them and voice her opinions. Brenda's husband, Allen, refused to join his brothers in the cult, which angered Ron and Dan further. Ron also blamed Brenda for his wife's departure. According to Time, Ron then wrote the "removal revelation," where he said that his sister-in-law and niece were hindrances in his path. He also claimed that it was God's instruction for them to be killed.
Dan was sentenced to two terms of life in prison, which he is currently serving in Utah. Ron, meanwhile, was given the death penalty, but he died in prison in 2019 before he was executed.