This Is Who Tom Petty's Wildflowers Is Really About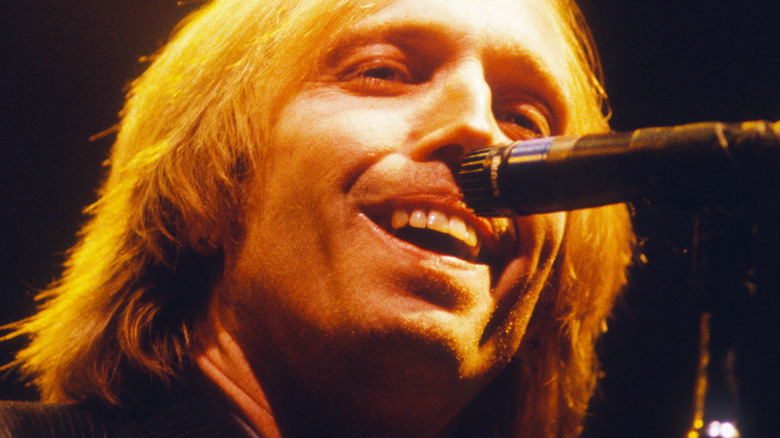 Gie Knaeps/Getty Images
Singer-songwriter Tom Petty revealed a softer, folkier side of himself with the release of his second 1994 solo album, "Wildflowers." As Rolling Stone later reported in 2020, the album dropped several decades into Petty's long and prolific career, becoming a fan favorite, as well as Petty's favorite self-made record. Benmont Tench, Petty's keyboardist from his band The Heartbreakers — who also contributed to "Wildflowers" — told Rolling Stone that Petty "would always say, 'That's the best record we ever made.' It was a period when song after song was coming, which doesn't always happen 20 years after your first release." 
According to a review on AllMusic, Petty had been working with producer Jeff Lynne for several years previous to "Wildflowers," but decided to use the services of producer Rick Rubin for this go-around. The decision to go with Rubin resulted in a more expansive, gentler, sunnier sound for Petty. It also highlighted his thoughtful songwriting by way of gentle guitar strumming, all done in a fashion that differed from his heavier, more rock-oriented albums. "Wildflowers" ultimately sold 3 million copies, eventually peaking at No. 5 on the Billboard Hot 200, thanks to singles like "You Don't Know How It Feels," "You Wreck Me," "It's Good To Be King," and "A Higher Place." 
Wildflowers came naturally to Tom Petty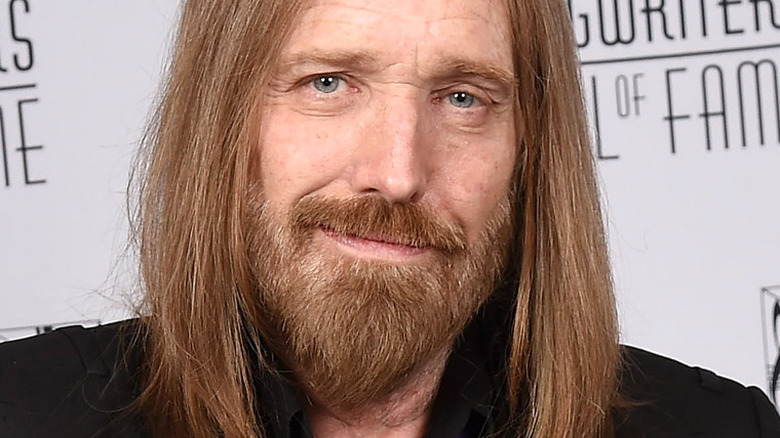 Gary Gershoff/Getty Images
In 2020, three years after Tom Petty died from an accidental pain medication overdose, "Wildflowers" was given a deluxe re-release as a box set, re-titled "Wildflowers & All The Rest." Petty had originally wanted the 1994 release to be a double album. However, per Rolling Stone, the president of Warner Bros. at the time, Lenny Waronker, told Petty the record was too long as is, and asked him to trim it down to one disc. 
Releasing "Wildflowers" in its intended entirety became a dream project of Petty's. In 2012, while working on the album "Hypnotic Eye" with the Heartbreakers, Petty excitedly told Rolling Stone he planned on releasing the double album version. "We recorded quite a lot of songs and dug them out ... songs are just so cool," Petty said at the time. 
As The Ringer reported in 2020, Petty was open about how easily lyrics for the song "Wildflower" came to him. While talking with writer Paul Zollo for his book "Conversations With Tom Petty," the rockstar noted he had been in his background recording studio, sitting with some chords and thoughts about spring in the California countryside. He had entered the studio with nothing in mind songwriting-wise, but then a couplet immediately came to mind: "You belong among the wildflowers/You belong on a boat out at sea." Per Petty, "Then [I] sat back and went, 'Wow, what did I just do?' And I listened to it. I didn't change a word."
Was Tom Petty singing to himself?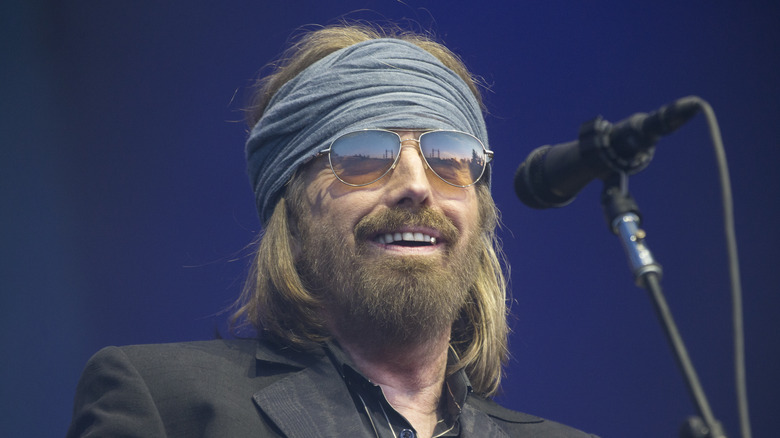 Sterling Munksgard/Shutterstock
Tom Petty didn't know where the lyrics for "Wildflowers" came from, and he didn't know who they were about. But Petty said during an interview for the 2007 documentary "Runnin' Down a Dream" that his own therapist had a theory as to what meaning the lyrics to "Wildflowers" held for Petty specifically (via The New York Times). According to Petty, his therapist said that the song was about Petty himself: "That's you singing to yourself what you needed to hear." This hadn't occurred to Petty, and he later told his biographer, Warren Zanes, that the theory "kind of knocked me back ... but I realized he was right. It was me singing to me" (via Rolling Stone). 
It's especially interesting to think of Petty as his own muse after learning that he considered "Wildflowers" his divorce album — even though others have credited his 1999 album "Echo" as inspired by his 1996 divorce from his first wife, Jane Benyo, per The New York Times. He later told Zanes that "Wildflowers" was about Petty "getting ready to leave," though Petty admitted he didn't "know how conscious I was of it when I was writing it."