What Was The Last Movie Greta Garbo Starred In?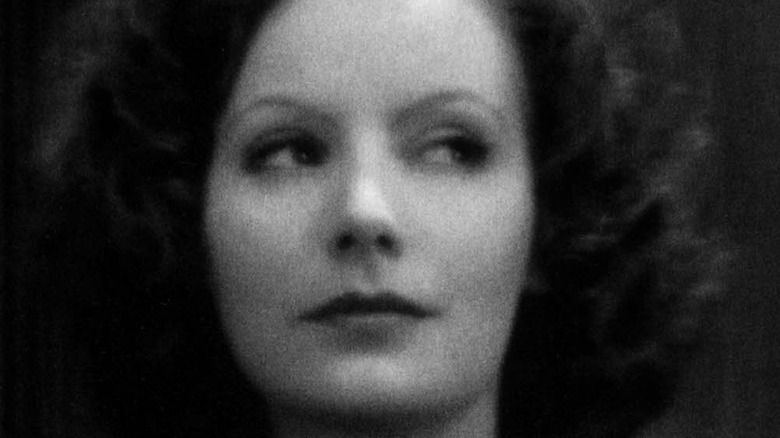 Apic/Getty Images
Greta Garbo (born Greta Lovisa Gustafsson in 1905) was one of the first Hollywood stars with ethnic roots from beyond the United States. Originally from Stockholm, Sweden, Garbo rose to fame after Erik Petschler (a notable director at the time) noticed her while he was perusing the department store she was working at. She was only 17 years old. Garbo's youthful radiance appeared promising and fresh to Petschler who viewed the world at large through a cinematic lens, so he readily offered her a role in his upcoming film. It was in 1922 that she made her iconic debut in "Luffar-Petter," launching what would become a substantial career of imperishable glamour and merit (via Britannica). 
It wasn't until 1929 that Greta Garbo appeared in her first-ever English-speaking role ("Torrent," 1926), and by then, she'd already made a name for herself in cinemas on the other side of the world. Despite her distinct on-screen appeal and highly sought-after talent, Garbo retired from acting sooner than most others in the trade generally would. The woman who Variety once called "the most mysterious of Hollywood stars" only compounded her mysterious aura by leaving audiences with a longing for what she offered during her years on camera. Appropriately, the title of her final film was "Two-Faced Woman" (1941), which inadvertently seemed to emulate the world's perception of her as an enigma. Garbo was a woman's whose life was partly illuminated by the limelight and partly engulfed in shadow. 
Two-Faced Woman (1941)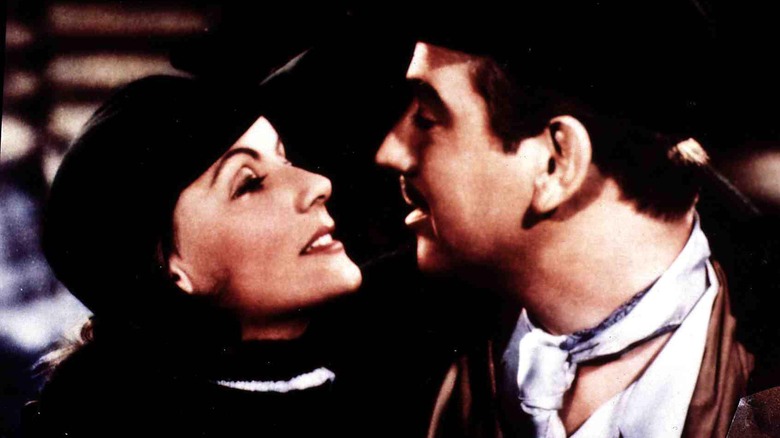 United Archives/Getty Images
"Two-Faced Woman" tells the story of Karin Blake (Greta Garbo) who, in the midst of her otherwise pleasant life as a ski instructor, catches wind of some romantic sparks flying between her husband and one of his former lovers. By means of warding off any possibility of infidelity, she poses as the woman's twin sister who, unbeknownst to her clueless husband, does not exist (per IMDb). 
After the fact, Greta Garbo opted for a more private life beyond the lens of the public. The dazzling dream of perpetual stardom was ultimately usurped by the appealing prospect of peace and tranquility on her own terms. "I think Miss Garbo wasn't hungry enough. She didn't need to work. She'd been a very poor girl in Stockholm, and she had not dreamed big. Then, everything rather came to her. Because of her natural attributes, we all adored her and wanted to help her." George Cukor once stated about the star after she'd long since retired from the world of movies (via Garbo Forever). 
She was in one more film without consent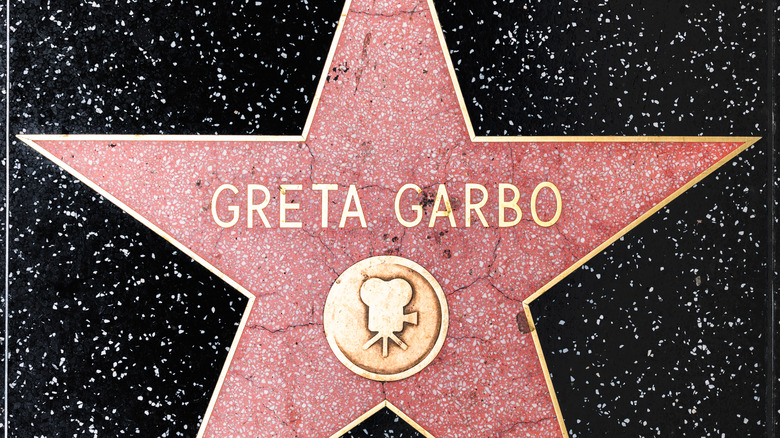 travelview/Shutterstock
33 years after her retirement, Greta Garbo was filmed walking in Manhattan, privately minding her own business. Without approval from her or anyone who could have represented her at the time, the footage of her strolling through the streets was used as part of the opening sequence for "Adam and Yves," a 1974 pornographic film. Residents across New York were prone to observing Garbo on her routine walks, and some even took photographs. However, none were ever used for public consumption up until "Adam and Yves" notoriously hit screens in adult movie theaters across the world (per Variety). 
"Garbo-watching," as it was later called, remained generally unobtrusive. "I didn't need to talk with her; it was enough just to be in her presence, to breathe the same air," one woman explained after she admitted to following the former Hollywood star around a New York park for over an hour (via Variety).