The Real Meaning Behind Hasbro's Brand Name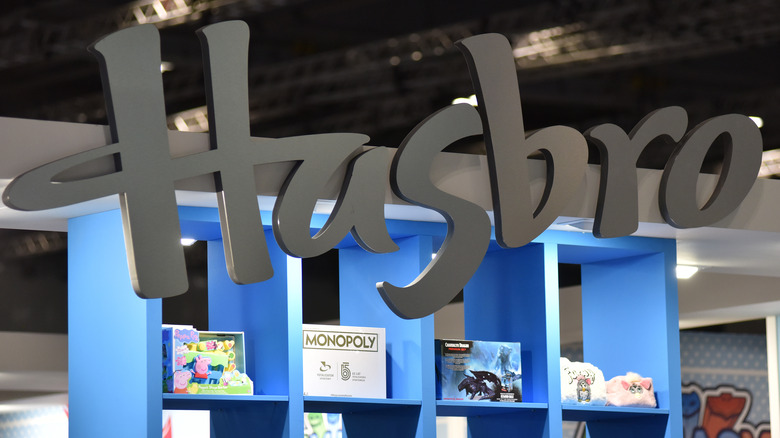 John Keeble/Getty Images
Hasbro is one of the most famous toy companies in existence to date. They're responsible for creating many memories with games and toys with products like Monopoly, Transformers, and My Little Pony donning the Hasbro moniker. And that's not all either, Hasbro once owned the record label Death Row Records, as reported by Bloomberg, which was then sold to Blackstone Inc. affiliate MNRK Music Group in 2021, and then to Snoop Dogg in 2022.  
Hasbro is a juggernaut in terms of toy sales in the United States and is incredibly profitable. According to their 2021 sales estimates, they pulled in $6.4 billion dollars in revenue that year (via Statista). And, given how seemingly ubiquitous their products are, it's easy to see why they bring home the bacon. But, there's one thing that might not be as popular as their toys, and that's the origin of the company's name, Hasbro. Turns out, there's an interesting story behind it.
Hasbro began as a textile company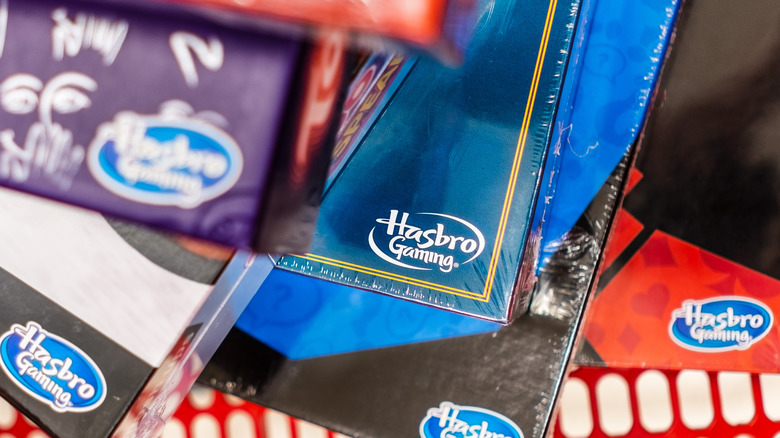 Sundry Photography/Shutterstock
One thing that might surprise readers is that Hasbro did not actually start off as a toy company. Hasbro got its start as a textile company in 1923 when brothers Herman, Hilal, and Henry Hassenfeld decided to open up their own business in Providence, Rhode Island, as Funding Universe notes. Their company was not originally called Hasbro, however, and instead was named Hassenfeld Brothers Incorporated. And, they didn't start out selling toys but chose fabric remnants as their initial product. Fabric remnants are essentially the cloth leftovers from finished or worn-out clothing, which can then be sold at a discounted price and used in making cloth products, as explained by Fabric Guru. 
Over time, the Hassenfeld Brothers Inc. expanded its operations, having 150 employees working at the corporation in the year 1929, followed by 200 employees in the year 1930, as Funding Universe points out. It wouldn't be until the 1930s that the company took a different direction: toy manufacturing. 
Hassenfeld Brothers Incorporated became Hasbro in 1968
Julie Clopper/Shutterstock
With the Hassenfeld Brothers shifting their focus to toy production, they soon started creating some of the most iconic toys of the 20th century. The Mr. Potato Head toy came about in 1952, which also coincidentally became the first ever advertised toy on television (via Funding Universe). The Hassenfeld Brothers also took a notable interest in merchandising Disney characters, becoming their major licensee in 1954. From the '60s onward, Hassenfeld Brothers Incorporated was one of the biggest toy companies in America.
In 1968, the brothers decided to do one big change, and that was to shorten the company's name from Hassenfeld Brothers Inc to Hasbro Industries Incorporated, as noted by Encyclopedia. From then onward, they would soon expand their products with new toy lines, such as G.I. Joe, "Star Wars," Monopoly, and Play-Doh, and the rest would be history. With that being said, many people will probably always be nostalgic for Mr. Potato Head, no matter where he goes.