This Was The Most Expensive Sculpture Ever Sold
What's the first thing that comes to mind when you think of the world's most expensive statue? For some people, they may think of familiar statues, like Michelangelo's "David." You might be surprised to learn though that sometimes the most expensive works of art might not always be the most well-known. 
That is the case with Alberto Giacometti's "L'homme au doigt" (Pointing Man), which sold for a staggering $141.3 million in 2015 at Christie's in New York (via Christie's). Your first reaction might be one of shock and confusion. Why would somebody pay so much for a statue? Sometimes the art world is a mystery, but it is clear that Giacometti has become a big name among wealthy art enthusiasts. 
It wouldn't be the first time that statues have sold for exorbitant amounts, as artist Jeff Koon's sculpture "Rabbit" sold for $91 million back in 2019, according to NPR. So, just what makes Giacometti stand out so much?
Who is Alberto Giacometti?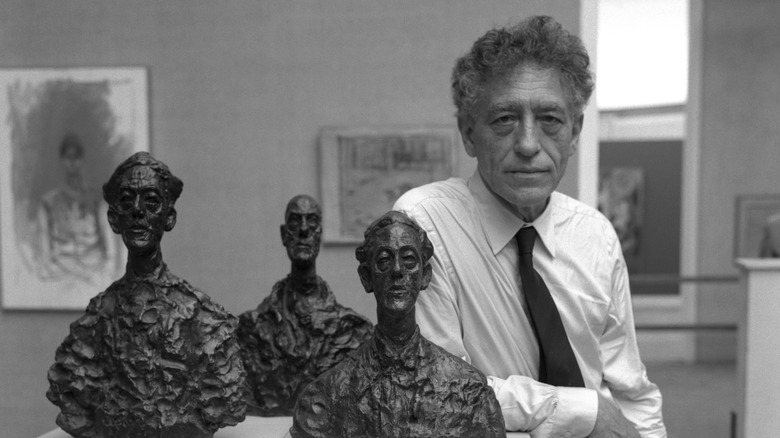 Archivio Cameraphoto Epoche/Getty Images
Alberto Giacometti was born in Borgonovo, Switzerland on October 10, 1901, and painted from a very early age. His father, who was a post-impressionist artist, nurtured this talent, which led to Giacometti attending Académie de la Grande-Chaumière from 1922 to 1925 to further develop his craft (via Britannica). 
His works, which took influence from Oceanic and African art, grew more surrealist and avant-garde over time, with works like "Hands Holding the Void" and "Suspended Ball" displaying notable degrees of surrealism and the erotic. Giacometti's own experiences with the death and despair of World War II bled into his works throughout his career, as noted by Guggenheim. This may have been a result of the fact that Giacometti and his brother fled Nazi occupation of Paris in 1940, according to Britannica. Giacometti would go on to be revered by intellectuals like philosopher Jean-Paul Sartre later on in life, as said by Michael Scriven in his book "Jean-Paul Sartre: Politics and Culture in Postwar France."
What makes L'Homme au doigt so important?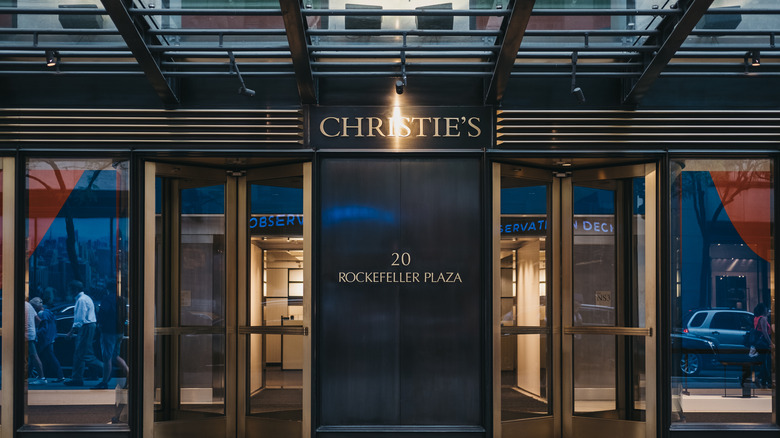 Alena Veasey/Shutterstock
Whenever a work of art sells for a lot of money, there is often one question asked by many: Why this artwork? Alberto Giacometti's "L'Homme au doigt" still resonates with people on a profound level because of what it has come to signify. The statue, standing at five feet and ten inches tall and made from a bronze material, is considered to be one of modern art's greatest achievements, and is considered to be Giacometti's magnum opus (via Christie's).
Giacometti claimed he created "L'homme au doigt" in a single night, in 1947. The piece premiered at the Pierre Matisse Gallery, in January 1948, and was met with instant praise. The sculpture came to symbolize a kind of existentialism and emptiness to some people. Existentialist Jean-Paul Sartre once said that it was "always halfway between nothingness and being," as noted by MoMA. Whatever one's interpretation may be, Giacometti's work is likely to be enjoyed for a long time.