A Big Question About Prince's Death Still Remains A Mystery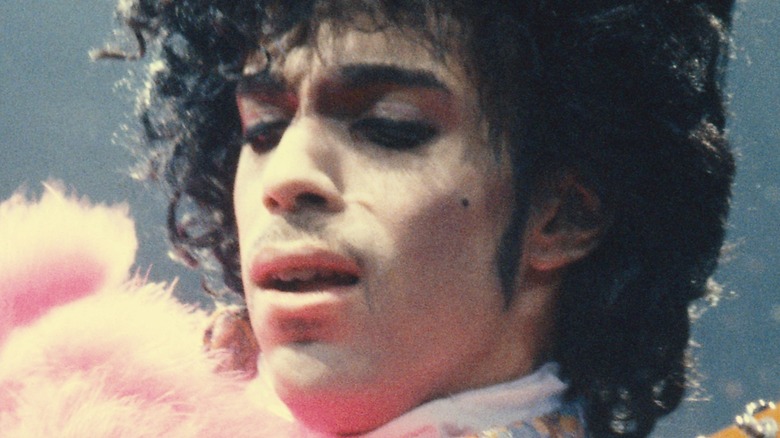 Michael Ochs Archives/Getty Images
On April 21, 2016, Prince Rogers Nelson (better known simply as Prince) was found dead in his Paisley Park, Minnesota home at the age of 57. A toxicology report determined that an excessive amount of the synthetic opioid fentanyl was found in his system, prompting a lethal overdose that tragically took the beloved rockstar's life, as Britannica explains. Prince embodied musical exceptionalism and talent that even his most revered contemporaries could hardly hold a candle to, and just over six years after his grievous death, fans still remember him as one of the greatest musicians to ever live. 
A few details of the musician's untimely demise still puzzle onlookers and inquirers in a rather unsettling way. Given that fentanyl is a highly controlled and incredibly dangerous substance, an accidental overdose is sadly never out of the realm of possibility for somebody who's taking it. However, Prince was not prescribed the drug at the time of his death, so the search for whoever could have supplied it was well underway shortly after the results of his toxicology report were revealed to authorities, according to USA Today. 
Prince used opiates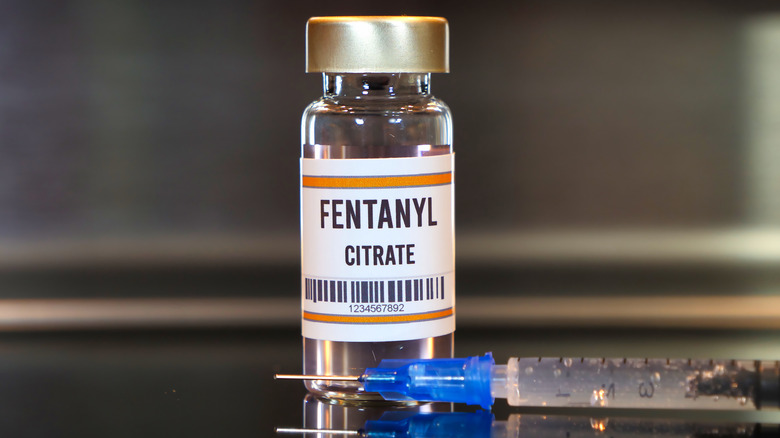 Bernard Chantal/Shutterstock
"People close to Prince tell me he struggled with painkillers due to his hip and ankle issues," said CBS's Kevin Frazier a day after the musician's death. "Something was drastically wrong." News outlets quickly started pointing to a hip replacement surgery that Prince had undergone in 2010. According to those closest to him, residual pain and various complications from the procedure prompted him to use opiate-based painkillers by means of easing his extreme discomfort. While this may be true, there were no doctors at the time of his death who were supplying the singer with a fentanyl prescription, which meant someone else was illegally acquiring the drug and/or providing it to him (per The Fader). 
For a series of months that ultimately turned into years, both the Carver County Sheriff's Office and the Drug Enforcement Administration (DEA) conducted a rigorous investigation into the possible identity and whereabouts of who could have been giving Prince lethal amounts of fentanyl. However, it drew no returns, and the matter of who the person could have been and how Prince maintained a secret addiction remains an unfortunate, cold mystery (via The Fader). 
Fentanyl crisis in the U.S.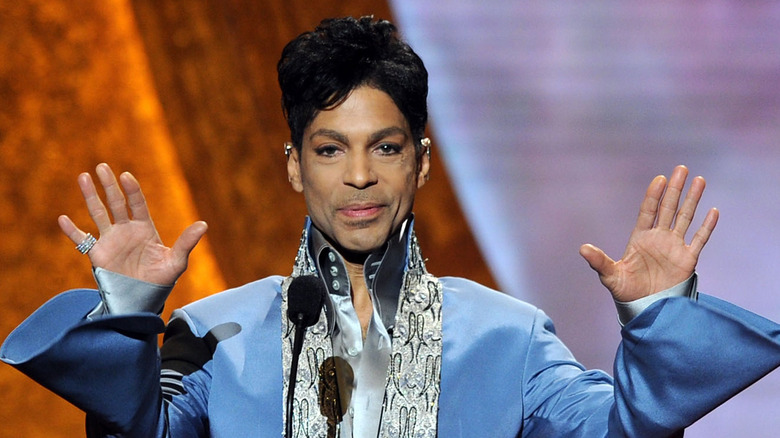 Kevin Winter/Getty Images
According to AAFP Foundation, fentanyl accounted for 18,335 deaths in the U.S. in the year 2016. Prince was just one of the many thousands who perished by ingesting the lethal substance. Fentanyl, which is between 50 and 100 times more potent than heroin and morphine, is severely addictive and can easily kill a grown adult in remarkably low doses, according to the National Institute on Drug Abuse. 
In October of 2017, President Donald J. Trump declared the mass proliferation of opioids in America a national public health emergency. Just two years later, the National Safety Council shockingly reported that the statistical probability of dying via opioid death outweighed the likelihood of dying in a car accident (via American Oversight). "Prince's death has raised the profile of the opioid crisis even further," said Dr. Chris Johnson following the musician's death, as The New York Times reports.