Why Joel Osteen Was Once Targeted In A Heated Lawsuit With A Band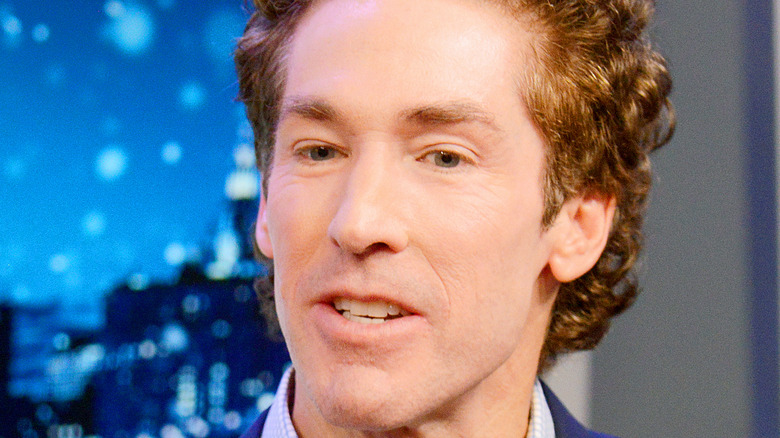 Bonnie Biess/Getty Images
Pastor Joel Osteen, the television evangelist who pastors Houston's mega-church Lakewood Church, is a polarizing figure, to put it mildly. Some say he's a "charlatan" in the vein of traveling carnival preachers, some say he's preaching a watered-down gospel that's only adjacent to actual Christianity, some say he's a gifted preacher who brings hope and comfort.
Over the years, Osteen has courted controversy not related to his theology, as well. For example, as NBC News reported, Osteen caught criticism for not allowing his church to be used as a temporary shelter for victims of Hurricane Harvey, only to change course and open it up after being taken to task on social media.
In another Osteen controversy, in 2011, as The Christian Post reported at the time, Osteen was sued by a New York band who claimed the pastor had used one of their songs without their permission to shill DVDs.
The American Dollar Sues For $3 Million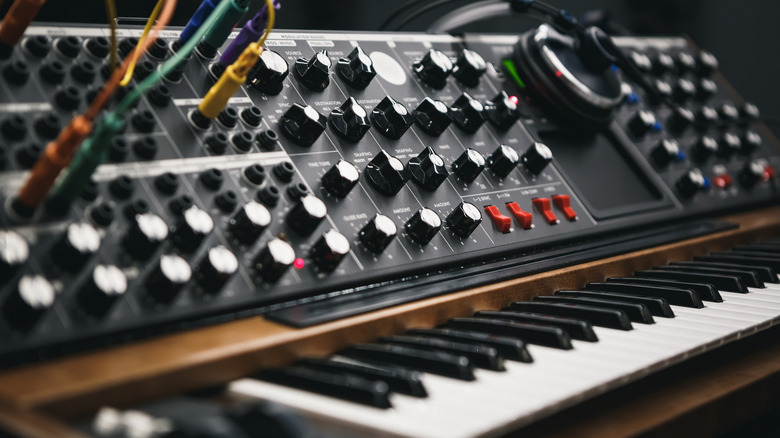 hurricanehank/Shutterstock
You may not have heard of The American Dollar, as they've never gotten big, and their music is a bit niche. As they describe their sound on their website, it's "evocative, stimulating songs, which incorporate rock, ambient, electronic, vocal cuts and beat-driven elements."
Back in 2010 the band and Osteen's people signed a contract that was to allow the pastor and his wife the use of the song "Signaling Through The Flames" for one year, according to The Christian Post. The reasons for this deal are not completely clear as the band is not a Christian band, according to the Houston Chronicle. The band's attorney, Jarrett Ellzey, said that the group was made aware that the music would be licensed to "a few megachurches" when they signed on the dotted line, but they didn't know that Osteen's was one of them.
The band claimed that, first of all, Osteen's people used the song on audio clips intended to sell DVDs well after the agreement had expired; and second, that they didn't want their music attached to this particular preacher. "They don't want to be tied to a global televangelist for the rest of their careers, and a controversial one at that," Ellzey said. The band sued for $3 million.
No Dice, Says The Judge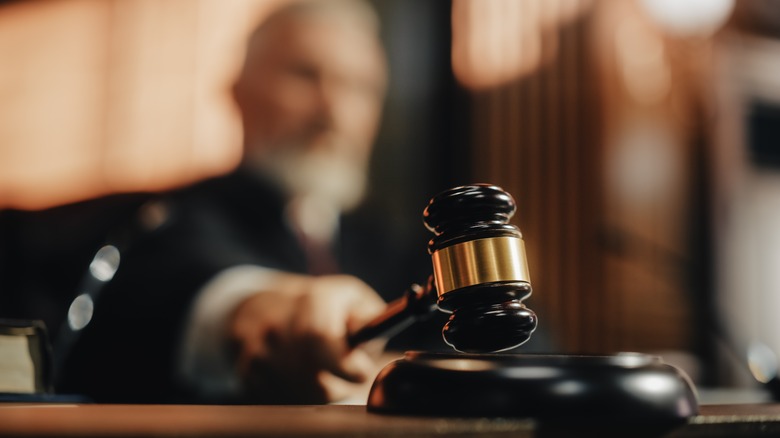 Gorodenkoff/Shutterstock
Copyright law is tricky to understand and explain under the best of circumstances, and when contracts are signed, great care is taken to specify the ways in which the copyrighted work — in this case, a song (or portions of it) — can be used, and for how long.
It seems that the guys in The American Dollar, or their lawyer, didn't read their contract thoroughly enough, because, according to a follow-up report in The Christian Post, a judge ruled that it was right there on the page that Joel Osteen could use the song, in the way he was using it anyway, for as long as he wanted. "The licensing agreement unambiguously limits perpetual-use Internet rights to those productions created or revised prior to the agreement's expiration," U.S. District Judge Keith Ellison wrote in his opinion.
Osteen wasn't the only entity to be sued by the band. Through their production company, they also sued Microsoft, again over arcane and punctilious definitions of how and why their music was to be used, and they settled out of court, as Digital Music News reported.