The Incredible Truth About The Longest Tennis Match Ever Played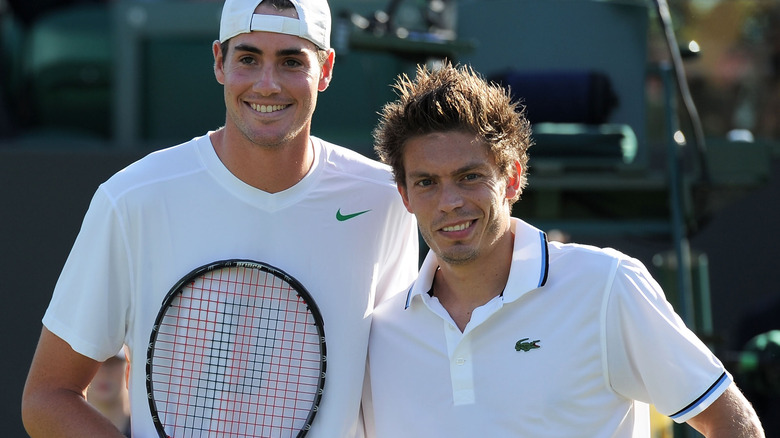 Michael Regan/Getty Images
The Championships, Wimbledon — more famously known as simply Wimbledon — is probably the most prestigious and well-known tennis tournament in the world. First and foremost, it is the oldest tennis tournament in the world, going all the way back to 1877 (145 years), and one where the greatest tennis players in existence gather each year and face off (via Bleacher Report). Anyone who is anyone in tennis strives to be a participant in the event at some point in their lives. 
The tournament has been host to some of the most exciting and famous tennis matches in history, like the Venus and Serena Williams sister rivalry matches, according to CBS. But, there's one thing about Wimbledon that the average person may not know: The longest tennis match in history was played there in 2010, between players John Isner and Nicolas Mahut. According to the Guinness World Records, this match lasted 11 hours and 5 minutes and was subject to multiple difficulties. 
The tennis match was plagued with trouble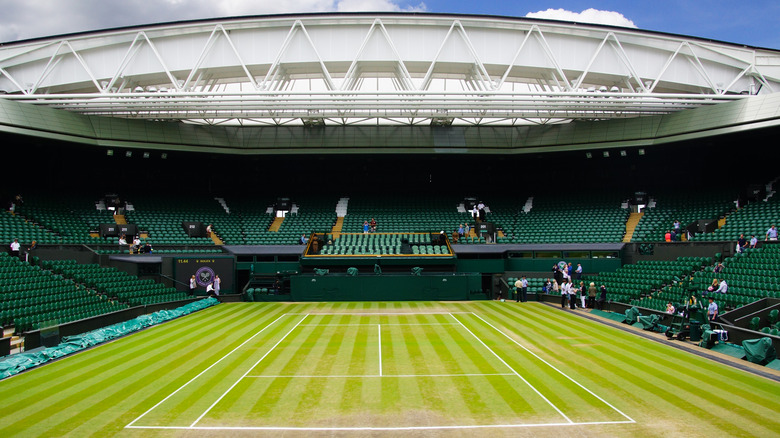 Meaning March/Shutterstock
Given that a tennis match had never before lasted as long as the one between John Isner and Nicolas Mahut, it's a reasonable assumption to think that there might have been a few issues throughout the match. A few things about how tennis matches work should be known first, such as scoring. 
Tennis scores might seem strange and illogical at first, but they're actually fairly easy to comprehend. According to Sporting News, three phases make up many professional tennis matches: game, set, and match. A singular game requires either opponent to score four points to win. Think of a set as basically a collection of those games, and winning a set usually means winning at least six or more games. And finally, in most tournaments, a match is usually made up of three sets but in Grand Slams men play the best of five sets while women still play the best of three.
The match between Isner and Mahut lasted five sets, stretching a total of 11 hours and 5 minutes. Due to the sheer length of the match, problems such as fading natural light, and even a malfunctioning electronic scoreboard in their fifth and final set, led to subsequent delays and halts (via Olympics). 
It might remain the longest tennis match ever under new rules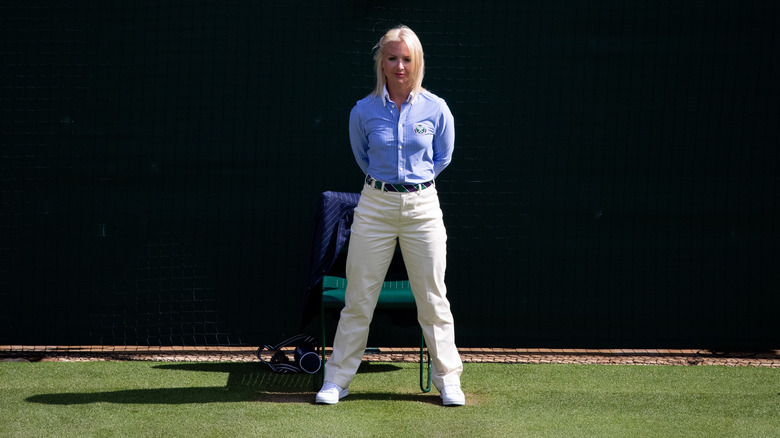 Simon M Bruty/Getty Images
Like many sports, tennis is also subject to rule changes. Sometimes rules and regulations in the world of sports don't make sense, and sometimes they do. The rule change proposed by All England Club officials in 2018, in response to the multitude of long-lasting matches like Isner and Mahut's, makes sense. 
According to the Washington Post, Wimbledon adopted a fifth-set tiebreaker for both men and women players to prevent extremely long matches. This rule kicks in for scores deadlocked at 12 (6-6) in the final set of a match. Previously, in the final set, you just had to beat your opponent by two games no matter how long it took. John Isner eventually won the match in 2010 by beating Nicolas Mahut 6-4, 3-6, 6-7, 7-6, 70-68. But, that might be the last time we'll ever see a match that long at the Wimbledon (via Olympics). Because of how the new regulations work, that means that Isner and Mahut's game would have ended much earlier on the fifth set instead of going on to the ridiculous game count of 70-68. So, it seems like the two players made permanent history in the world of tennis.