Tragic Details Revealed In James Dean's Autopsy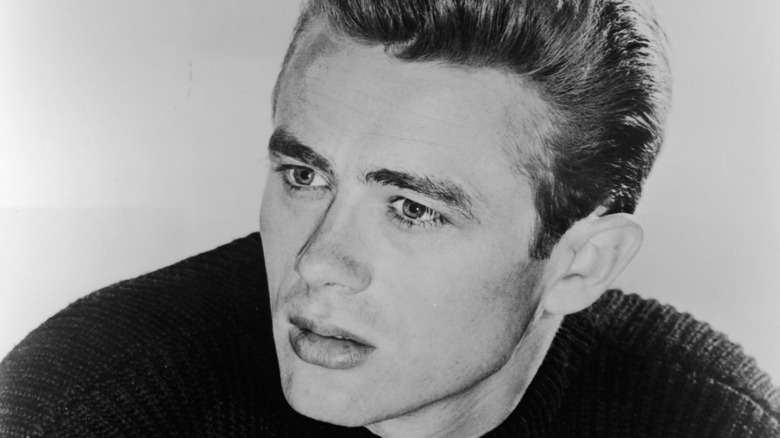 Hulton Archive/Getty Images
James Dean's roles in "East of Eden," "Rebel Without a Cause," and "Giant" made him a movie star icon, but his career was cut short when he got in a tragic car accident in 1955 that took his life at just 24 years old. According to Biography, Dean was a car racing enthusiast, and it was heartbreaking that his love of cars and racing ended up causing his death. 
Dean had competed in a number of car races before his death, but his work contract prohibited him from racing until he finished shooting the movie "Giant." Upon completion of filming, Dean had an upcoming event, and he was on his way to the Salinas Road Race when his accident occurred. According to ATI, Dean planned to have his Porsche 550 Spyder that he named Little Bastard transported to the location on a trailer, but he changed his mind and drove it from Los Angeles to Salinas instead. On September 30, 1955, he set off to the race's location with his mechanic Rolf Wütherich. While driving along U.S. Route 446 near Cholame, California, Dean's Porsche crashed into a Ford Tudor driven by 23-year-old Donald Turnupseed that was going in the opposite direction. Turnupseed had minor injuries, Wütherich sustained grave injuries and needed surgery, and Dean didn't survive the disastrous collision.
Details of the accident and James Dean's autopsy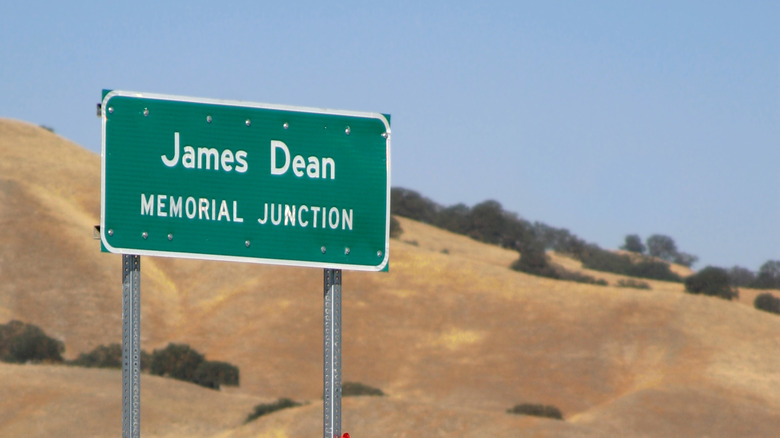 J. McPhail/Shutterstock
On the day of the accident, James Dean got a speeding ticket about two hours before the fatal car crash. In 2015, the officer who issued the ticket, Otie Hunter, shared to Bakersfield that the actor was going way over the speed limit of 55 mph. Hunter kept the ticket, which had Dean's court date: October 17, and had it framed. However, the ticket was marked void due to Dean's death. News reports after the accident indicated that Dean was going 90 mph at the time of the collision, but it has since been revealed that he was driving at about 55 mph based on the position of his body and the wreck, as noted by a highway patrol officer who responded at the scene of the accident. It was later determined that Donald Turnupseed was at fault, as reported by the Los Angeles Times, but no one was held responsible for the collision.
When the crash occurred, Rolf Wütherich was ejected out of the Porsche as it spun in the air. The car landed in a crumpled heap with Dean still inside. He was taken to a hospital but he was pronounced dead on arrival at 6:20 p.m. The attending physician noted that the actor had broken bones and several lacerations all over his body. The coroner indicated on his death certificate that Dean's death was the result of a broken neck from the collision (via Autopsy Files). He had multiple fractures in his jaw area, and he also suffered from internal injuries.
Could James Dean have survived the accident?
Katherine Welles/Shutterstock
In 2014, James Dean's death was the subject of a documentary-style TV show titled "Autopsy: The Last Hours of. . ." The show tackles the sudden deaths of celebrities and investigates the circumstances surrounding them. In the Dean episode, forensic expert Dr. Michael Hunter shared his opinion about the actor's car crash. As reported by The Daily Mail, Dr. Hunter believes that Dean had a higher chance of surviving the accident if a neck brace was placed on him before he was put in an ambulance and transported to the hospital.
According to OK Magazine, Dean was trapped inside his mangled Porsche and had to be removed with the aid of a crowbar; one foot was stuck between two pedals. He had catastrophic injuries and was unconscious but he was still breathing when the ambulance arrived. In addition, the ambulance he was in had a collision with another vehicle on its way to the hospital, and that, coupled with his neck not being stabilized with a neck brace, decreased his chance of survival, said Dr. Hunter. 
After his death,  Dean was nominated for two Academy Awards in 1956 and 1957 for his roles in "East of Eden" and "Giant" (via GMA). In 2005, some of his fans gathered at the site of the car crash in observance of his 50th death anniversary. The roads have since been realigned, but there is a sign that reads, "James Dean Memorial Junction." Dean is buried at Park Cemetery in Fairmount, Indiana, and his gravestone is peppered with lipstick marks from kisses left by his adoring fans.