Gregory Peck's Grandson Looks Just Like The Famous Actor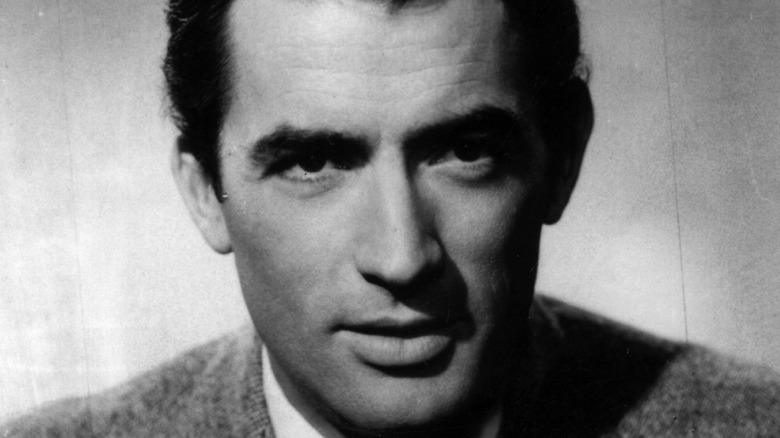 Hulton Archive/Getty Images
Award-winning actor Gregory Peck earned acclaim for such films as "To Kill a Mockingbird" (1962) and "The Yearling" (1946), per IMDb. He was also one of Hollywood's most in-demand leading men, starring opposite the likes of Ingrid Bergman in "Spellbound" (1945), Susan Hayward in "David and Bathsheba" (1951), and Audrey Hepburn in "Roman Holiday" (1953). Off screen, he was a father to five children, according to his official site.
Peck had three sons, Jonathan, Stephen, and Carey, from his first marriage to Greta Kukkonen. With his second wife Veronique Passani, he had two children, son Anthony, and daughter Cecilia. While all these children look like their father in some way, the family member with the most striking resemblance to Peck can be found in the next generation. Stephen's son, Ethan, has much of the same facial structure, the same tall stature, and the same serious eyebrows as his grandfather. And that's only the beginning of the similarities between the two Pecks.
Ethan Peck looks just like his Grandpa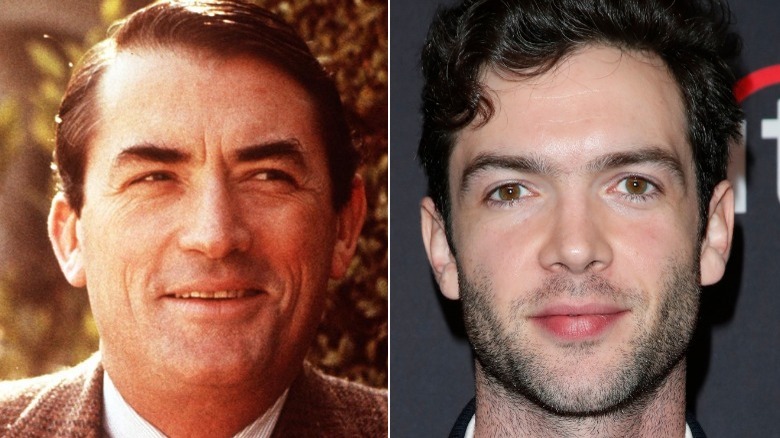 Kathy Hutchins/Shutterstock & Avalon/Getty
Ethan Peck is the son of Stephen Peck and Francine Matarazzo (via the Evening Standard). His father had been drafted in 1968 and served in the U.S. Marines during the Vietnam War. Now his father works to help fellow veterans as the president of U.S. Vets, which helps veterans experiencing homelessness, according to People magazine. His mother is an artist with many solo exhibitions over the years to her credit, per her official site. 
Born in Los Angeles in 1986, Ethan Peck didn't really know how famous his grandfather was when he was growing up (via IMDb). It's only later that he fully understood the impact of Gregory Peck on the film world. "It's wild – he's such an icon," Ethan Peck explained to Teen Vogue in 2012. "But to me, he was just grandpa. I knew him in his house, in his cashmere sweaters, in the backyard, or in the pool." 
Ethan Peck has followed in his grandfather's footsteps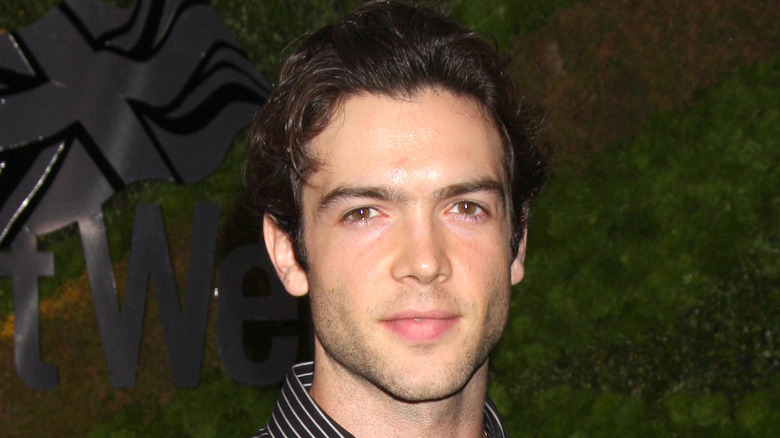 Kathy Hutchins/Shutterstock
Ethan Peck began his own acting career when he was only a child. He went on his first audition when he was only 7 years old, per Teen Vogue. This was way earlier than his grandfather who discovered his passion for acting when he was a student at University of California at Berkeley, according to his official site. Ethan landed his first TV role when he was 9 years old with a part in the crime drama "Charlie Grace" starring Mark Harmon (via IMDb). He also continued to land more roles, including playing a younger version of Kelso on "That 70s Show." Peck also appeared in the 1999 film "Passport to Paris" starring Mary-Kate and Ashley Olsen.
With the television adaptation of "10 Things I Hate About You," which debuted in 2009, Peck had his first leading part in a television series. This role came after the actor had left New York University's Tisch School of the Arts to pursue acting full time, according to the Boston Herald. Then in 2019's "Star Trek: Discovery," he portrayed Spock, a role first played by Leonard Nimoy in the original series. Peck reprised this role in 2022's "Star Trek: Strange New Worlds." One of Peck's regrets in life is that he never got to talk to his grandfather, who died when he was 17, about acting. He told People magazine that "I have so many questions for him now."