Frank Sinatra's Daughters Once Sent Ray Liotta A Horsehead. Here's Why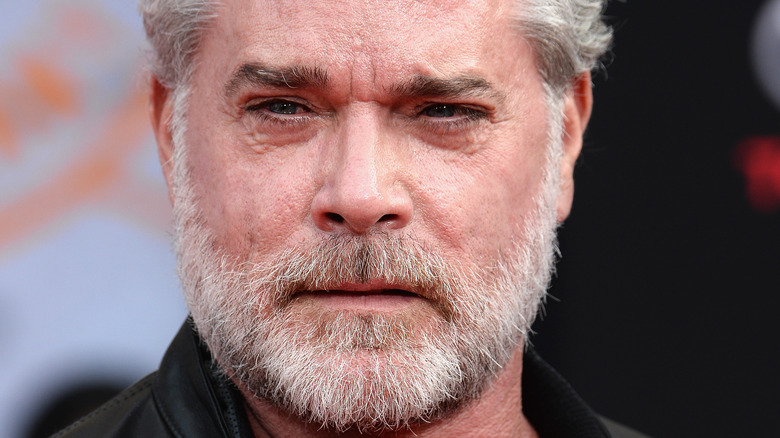 Frazer Harrison/Getty Images
New Jersey native Ray Liotta is known for playing tough-guy roles in films like "Goodfellas," "Unlawful Entry," and more (via Biography). Liotta was born in 1954, and Deadline reports that he studied acting at the University of Miami. Although Liotta's career did not take off immediately, his big break came when he was cast in "Something Wild" with Melanie Griffith. The film marked the beginning of the actor portraying unhinged and disturbed characters. However, NBC News writes that it would be his role as mafioso Henry Hill in the Martin Scorsese-directed "Goodfellas" that catapulted him into superstardom.
The film went on to earn six Oscar nominations and is now considered a classic. Beyond this, Liotta had an extensive career both on the big and small screen. Per NBC News, some of his other notable works include "Field of Dreams," "The Place Beyond the Pines" and the TV series "Shades of Blue," co-starring Jennifer Lopez. In 1998, Liotta starred as Frank Sinatra in the made-for-TV film "The Rat Pack." Rotten Tomatoes states that it received lukewarm reviews. Moreover, Liotta later revealed that Sinatra's daughters were displeased that he had even agreed to take on the role (via People).
Ray Liotta declined to do a miniseries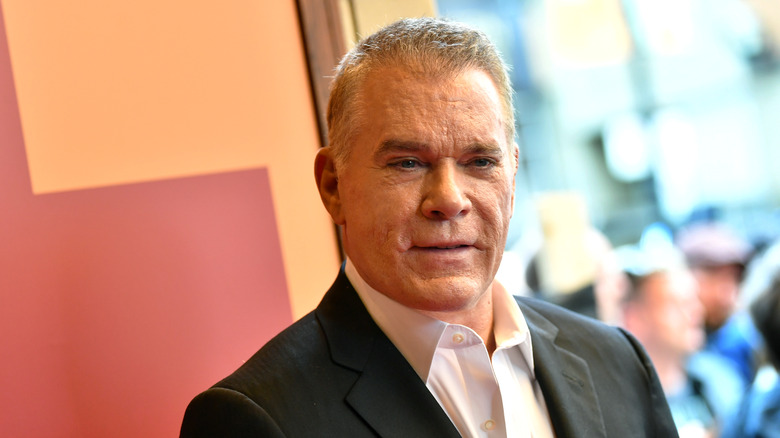 Emma Mcintyre/Getty Images
According to Tom Shales' review in The Washington Post, "The Rat Pack" was directed by Rob Cohen and was released on HBO. Per IMDb, Liotta's co-stars included Don Cheadle and Joe Mantegna. The film centers on the tumultuous lives and relationships of the synonymous Rat Pack (via Film Affinity). Biography reports that this group consisted of Sinatra, Dean Martin, Sammy Davis Jr., and Peter Lawford. In 2021, People writes, Liotta was a guest on "Jay Leno's Garage." During the interview, Liotta revealed that Sinatra's daughters, Tina and Nancy, had sent him a fake horse head in the mail.
As the New York Post explains, this was a reference to a scene in "The Godfather" (as seen on YouTube). NME states Liotta told Leno that he had been approached by Tina and Nancy to star in a miniseries they were creating on Sinatra. However, he declined and said that it "felt too uncomfortable." Sometime after, Liotta agreed to do "The Rat Pack " and the sisters sent the horse head as a response (per People). They were unhappy he had chosen to do another project instead of their own. As Liotta put it, "a horse's head means you're toast."
Ray Liotta turned down another role on an iconic TV show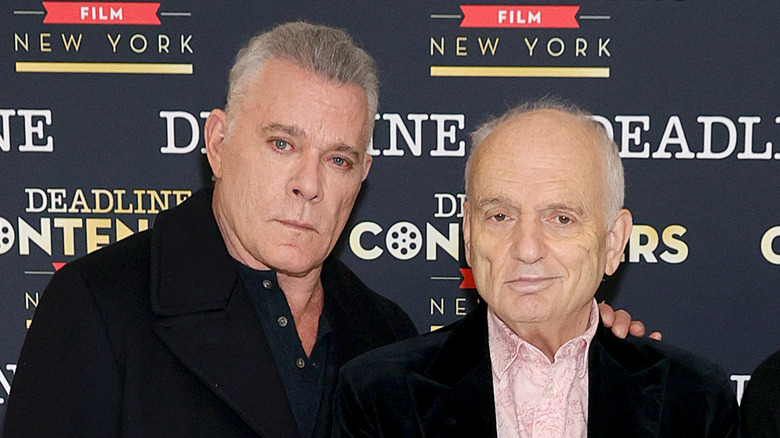 Jamie Mccarthy/Getty Images
The Biopic Story writes that Sinatra's family disapproved of how Frank was portrayed in "The Rat Pack." As for Tina and Nancy's miniseries, NME states it never came to fruition. However, People writes that Liotta turned down potentially important roles more than once. In 2001, AP News reported that he declined to star in the hit show "The Sopranos." Per IndieWire, the long-standing rumor was that Liotta had been offered the role of Tony Soprano. According to IMDb, acclaimed actor, James Gandolfini, ended up portraying the mob boss from 1997 to 2007.
In a 2021 interview with The Guardian, Liotta dispelled the rumors that he turned down the role of Soprano. He explained that David Chase (above, right), the creator of "The Sopranos," offered him the role of Ralphie. Ultimately, Liotta decided against it because "I didn't want to do another mafia thing, and I was shooting 'Hannibal.' It just didn't feel right at the time." Nonetheless, he later starred in the 2021 film "The Many Saints of Newark," a "Sopranos" prequel. Despite his long-standing history of playing hardened criminals, Liotta told People shortly after the film's release that he had "never been in a fight."