What Was Yes Drummer Alan White's Net Worth When He Died?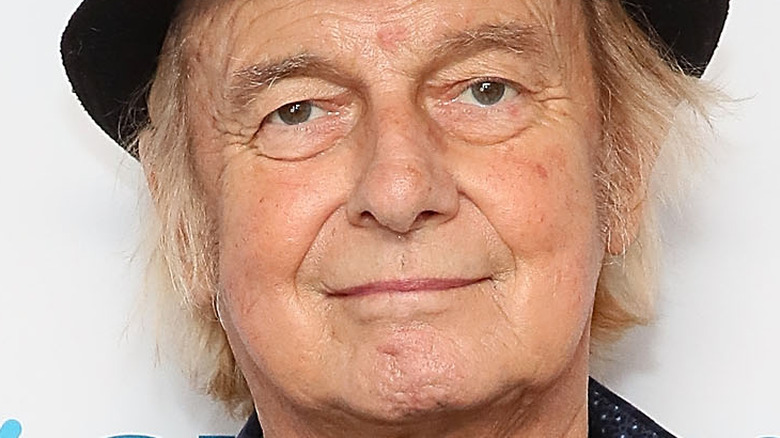 Astrid Stawiarz/Getty Images
Alan White was one of the most renowned drummers in rock 'n' roll history, with appearances on over 50 albums in his discography, according to his official website. A statement from White's family that was posted to Facebook revealed that the legendary musician died on May 26, 2022, at the age of 72. White died at his home in Seattle, and the family stated that his death came following a brief illness.
In the '90s, White played in a series of bands spanning different genres that allowed him to stretch his musical legs. White was part of Ginger Baker's Air Force, a band formed by the former drummer from the rock band Cream, and in 1969, he took on a gig with one of the most iconic musicians in history. White got a call — which he initially thought was a prank, according to his family — from John Lennon asking him to join the late Beatles side project, the Plastic Ono Band. In 1972, White joined English prog-rock outfit Yes and was slated to tour with the band in 2022, his 50th year with them, prior to his death (via CNN).
White's net worth at the time of his death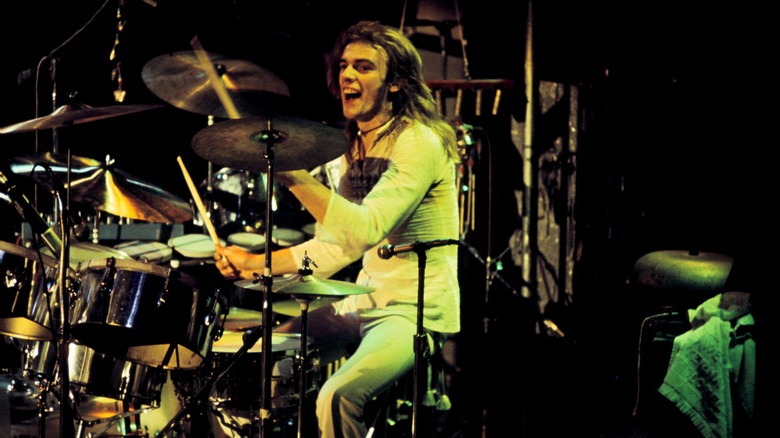 Michael Putland/Getty Images
According to Celebrity Net Worth, at the time of his death, White — who hailed from Pelton, County Durham, England — had a net worth of $10 million. According to the Facebook post by his family that announced his death, White was the longest-tenured member of Yes following the death of founding member Chris Squire in 2015. The announcement also mentioned that White is survived by his wife of forty years, Gigi, and two children.
White's death came as a shock to his Yes bandmates, and they will dedicate their U.K. tour to their late bandmate (per CNN). Tributes poured in after White's death, including one from artist, musician, and activist Yoko Ono, who was married to John Lennon and was also a member of the Plastic Ono Band. "Alan White was a wonderful drummer who was an essential part of the sound of 'Imagine', 'Instant Karma!' & more recordings," Ono wrote on Twitter. "He was always gentle, kind & good humoured. We were blessed he was part of our family,"