Apollo 11 Astronauts Had A Unique Way Of Securing Life Insurance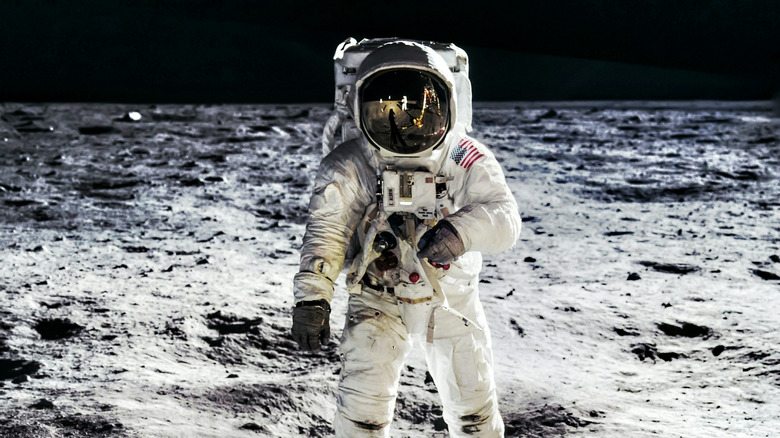 Digital Images Studio/Shutterstock
According to The Space Review, approximately 4.1% of astronauts deployed to space have died there. That's a massive improvement since the early days of Dwight D. Eisenhower's NASA shuttle program, which by the late 1960s was still experimental and extraordinarily risky, costing many lives. After all, it had never been done. 
The first three astronauts to walk on the moon would be immortalized by history, lionized in their own time, and adored by both the nation and the world. They knew it, too. They would be the subjects of museums, countless books, and creative works of culture. And if they died? In that case, they'd be greater than three brave adventurers  —  they'd be heroes. The ordinary relics of their lives would become priceless, yet their families would be left destitute. Very few insurance companies would offer a life insurance policy to an astronaut on a mission with a purported 50 percent chance of success (if they would offer one at all, per Seradata). Even if they had, the cost would be as out-of-this-world as they'd (probably) be.
Apollo 11 Astronauts Autographed Hundreds of Envelopes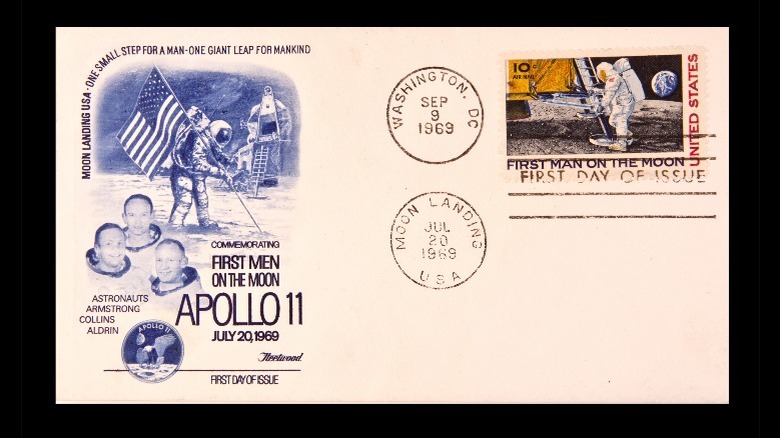 urbanbuzz/Shutterstock
A tradition that continued until Apollo 16 (when a semi-scandal occurred involving astronaut David Scott, according to Seradata) was born of great invention and equally great necessity. If they wouldn't be around to support their families with their work, they'd posthumously support them with their celebrity. Beginning in the mandatory quarantine period prior to the launch of Apollo 11, Buzz Aldrin, Michael Collins, and Neil Armstrong signed hundreds of autographed envelopes (and autographed nearly a thousand other pages) for their families to hold and sell in case of the astronauts' death. 
The idea was the work of Matthew and Eunice Radnofsky, members of the Manned Spacecraft Center Stamp Club (via Space Flown Artifacts). To make the autographs truly valuable, the two proposed that the envelopes (which later became informally known as insurance covers) should be postmarked for the dates of major mission milestones like landing and launch. If the mission was successful at each milestone, the envelopes could be canceled and never mailed. If the mission was not, their families would have something priceless. Aldrin, Collins, and Armstrong all trusted others with mailing the envelopes on important dates should the mission fail.
Their Families Could Sell the Envelopes as 'Insurance' Money If The Mission Failed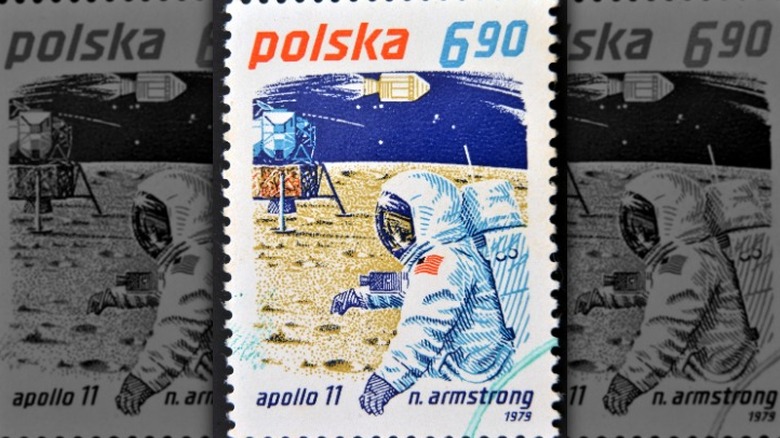 neftali/Shutterstock
It was an ad-hoc but innovative system, and it might have worked: Today, collectors have bought Apollo 11 insurance covers from astronauts' families for prices as high as $30,000 (via NPR). According to Collector's Weekly, the estimated value of an Apollo 11 insurance cover today is roughly $5,000. Had the mission failed, it's unknown how valuable they might have become.
In the provenance letter for one insurance cover on auction at Bonhams' Space History Sale, Buzz Aldrin explained the system:  "Since we were unable to obtain adequate life insurance due to the high risk nature of being an astronaut, we signed this group of covers and evenly distributed them to our families for safe keeping while we performed our mission. If an unfortunate event prevented our safe return, the covers would have provided a limited financial means of support to our families."
Thankfully, their families never needed the payout.