Ike Turner Fired A Young Jimi Hendrix From His Band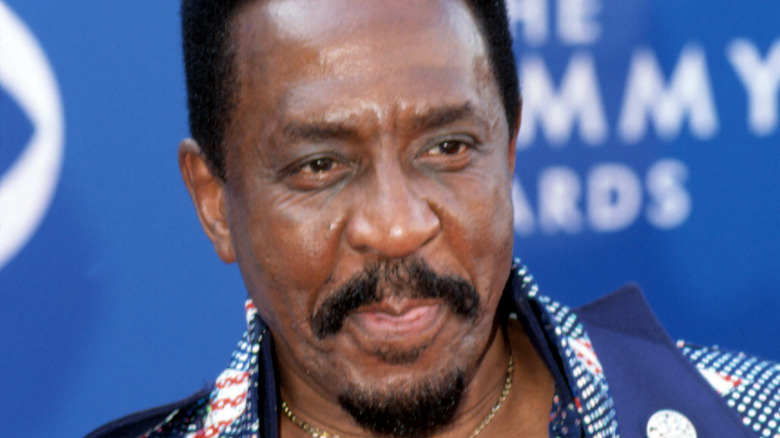 Dave Hogan/Getty Images
At this point, musician Ike Turner is best known for his work with his former wife, Tina Turner, born Anna Mae Bullock, in the duo Ike & Tina Turner, which were active from 1960 to when Tina Turner left in 1976. At that time, the couple's troubled marriage also ended, as the Ike & Tina Turner biography on AllMusic explains. Prior to performing in Ike & Tina Turner, though, Ike had one other project called the Kings of Rhythm, with which Turner would perform up until he died in 2007. Early on in the ensemble, which Turner first started in the 1940s, another famous — and arguably much more influential musician — performed with the group: the groundbreaking electric guitarist, Jimi Hendrix.
It hardly needs mentioning, but Jimi Hendrix would later go on to make his name with the immortal trio the Jimi Hendrix Experience, and for revolutionizing how the electric guitar would be played for generations, according to the musician's AllMusic page. Notably, all the things that would go on to make Hendrix such an important musician later on in his life would contribute to Turner firing Hendrix from his group early on.
Jimi Hendrix was a backing musician before he became famous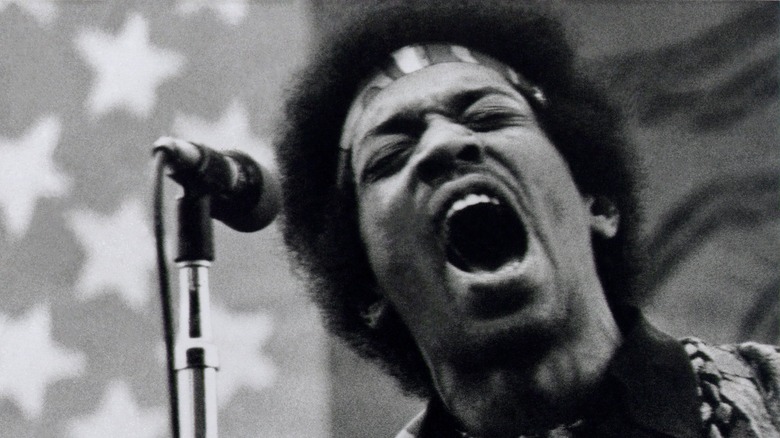 Larry Hulst/Getty Images
Prior to making his name with the Experience, Jimi Hendrix, who was born in 1942, earned a living playing a guitar in a number of other well-known groups, including as a backing musician for acclaimed soul singer Wilson Pickett, according to The Sun. After a stint in the military, Hendrix also played guitar for big names like Little Richard, Sam Cooke, and the Isley Brothers, among others, per Biography. In the 1950s, many parts of America were still segregated and Hendrix toured with a number of these groups in the so-called Chitlin Circuit, or a series of music venues that were open and safe for African-American musicians to play and for Black audiences to gather, as NPR notes.
It was around this same time, when a young Jimi Hendrix found himself in St. Louis, where he auditioned for Ike Turner and was hired to play for the Rhythm Kings, Turner explained in an interview with Jesus Rocks the World in 2002. At this point, much of the electric guitar gear such as distortion or wah-wah pedals, with which Hendrix would go on to define his sound, were still new and not commonly used. (A full accounting of guitar pedal history is available from NPR.) Nonetheless, it was Hendrix's interest in these emerging technologies, plus his own singular playing style, that would contribute to him getting fired from Turner's group.
Jimi Hendrix used too many effects pedals for Ike Turner's liking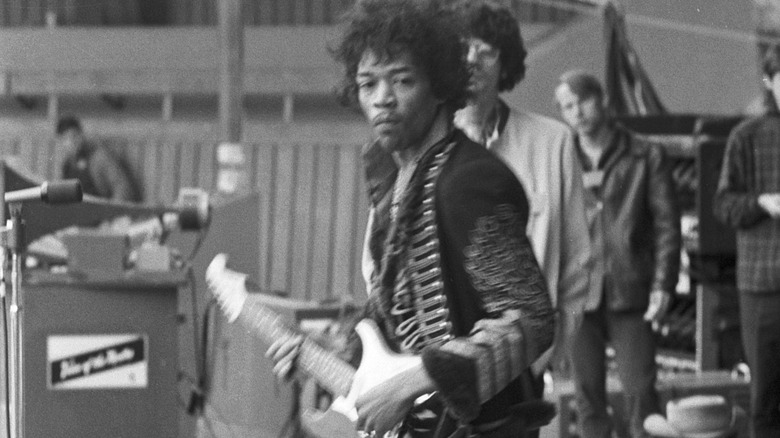 John Byrne Cooke Estate/Getty Images
As Ike Turner himself told the music blog Jesus Rocks the World, the bandleader liked the way Hendrix played, but Hendrix was too obsessed with these "gadgets." When it was time for Hendrix to play a solo in the Kings of Rhythm, he would activate these pedals which were without balance lines at that point, and the buzzing would be such that Hendrix's playing could barely be heard, according to Turner. It's just this kind of loud distortion that would set Hendrix apart some years later, such as when he performed a distorted electric guitar version of "The Star-Spangled Banner" in 1969 at Woodstock. 
Some years before that, though, it was just this interest in noisy guitar playing that got Hendrix fired. "[A]fter a few weeks of this stuff man I let him go, because he had all those pedals. I liked the way he played, but he didn't want to do without those pedals. So I cut him loose," as Turner went on to explain to Jesus Rocks the World. Fans to this day are thankful that this minor setback would not dissuade Hendrix from pursuing music.