It Took Longer Than It Should Have To Find Kurt Cobain's Body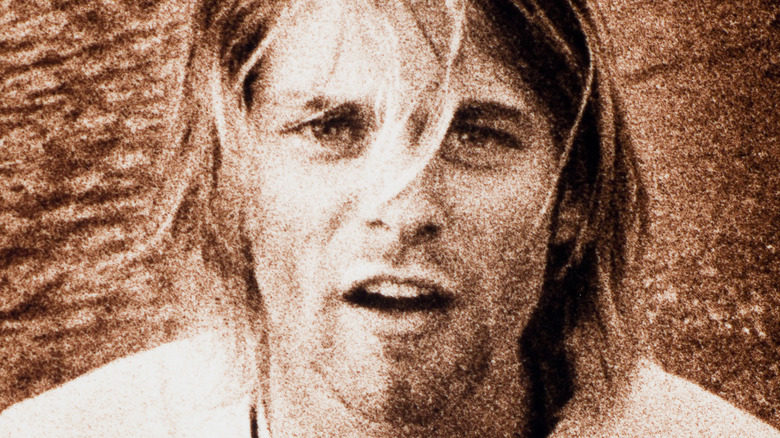 Niels Van Iperen/Getty Images
Those eyes that burned like crystalline sapphires could stare into the hearts of perpetual generations for all of eternity and they still wouldn't divulge the full truth behind the man to whom they belonged. Just shy of 30 years after his tragic death, Kurt Cobain remains an enigma. Devout fans of the grunge icon will forever cherish who he was, but they'll always ponder the nature of those more shrouded parts of his soul that they never got to see before he died. 
The Nirvana singer was found dead in his Seattle home on April 8, 1994. Cobain had suffered a gunshot wound to the head and had injected a lethal amount of heroin and Valium into his arm, according to History. Before his body was removed from the scene and an autopsy was performed, investigators carried out a thorough analysis of the homestead and collected as many tangible details as possible, determining later that Kurt had been dead for quite some time before he was discovered. 
Kurt Cobain was dead three days before he was found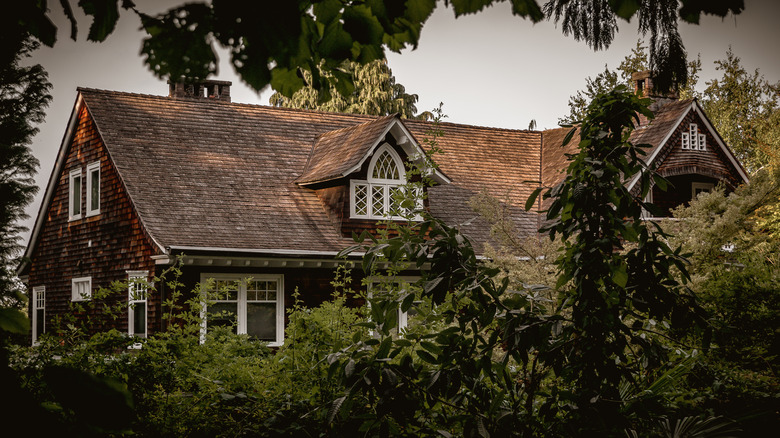 Iryna Makukha/Shutterstock
"The King County medical examiner's office determined that Cobain, 27, died of a self-inflicted gunshot wound April 5, three days before an electrician found the body in the rock star's guest house," the Orlando Sentinel reported just a few days after Kurt Cobain was found. Inquirers were perplexed as to why one of the biggest rock stars in the world, after failing to contact friends, family, and professional acquaintances for three whole days, wasn't found sooner.
Cobain had spent a couple of days at a California rehab center, but then jumped its wall and returned to Seattle. All That's Interesting reports that Cobain wandered around town, spent some time at his summer home, and visited a park before returning to his primary residence. His house was searched three times without finding him; it seems no one checked the garage or the greenhouse above the garage.
Apparently, Cobain's wife, fellow grunge rocker Courtney Love (front woman of the band Hole), had noted his absence prior to his death and is said to have filed a missing person's report on April 4. She allegedly told authorities that her husband was delirious, intoxicated, potentially suicidal, and could have been armed with a gun. It wasn't until April 8 that the electrician, who had been hired to fix some things on Cobain's property, discovered the singer's lifeless body in the greenhouse, with a .20 gauge shotgun resting between his knees (via History).
Gary Smith, the electrician who found the body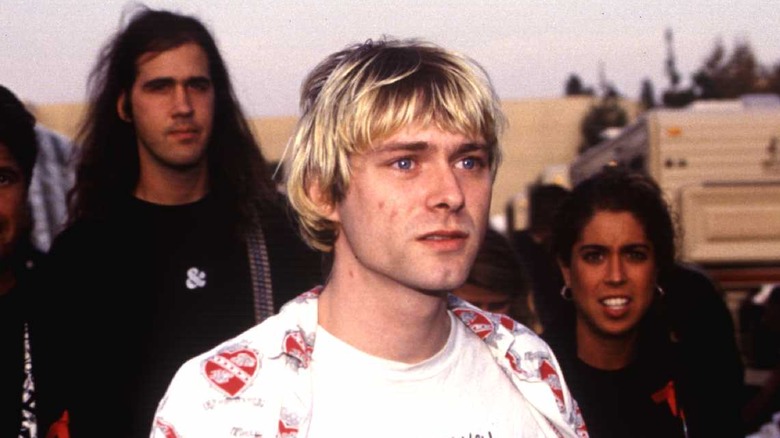 Paul Harris/Getty Images
Gary Smith, the electrician who had been hired to install security cameras on Kurt Cobain's property and happened upon the grisly death scene, recalled what he found to ABC News a few hours after the fact on April 8, 1994: "He had shotgun laying across — pointing to his neck, and there was a ... note stuck in a potted plant that had been dumped out." Waves of mourning fans flocked to the deceased musician's residence as soon as word got out that he had died, in order to pay homage to him. 
In his final note, found at the death scene, Kurt Cobain stressed the crucial nature of "peace, love, and empathy." Frances Bean Cobain, the only child he and Love ever had, explained to The Irish Independent in 2018 why she regularly quotes this part of her father's final address to the world. "I want to reclaim the peace, love, empathy thing as something that's meant for health and for compassion and for true peace, love, and empathy. Yeah, the association comes from a super dark place. Referencing that is kind of screwed up but at the same time taking the power back is my way of dealing with it."