What Was The Last Song Kurt Cobain Recorded Before He Died?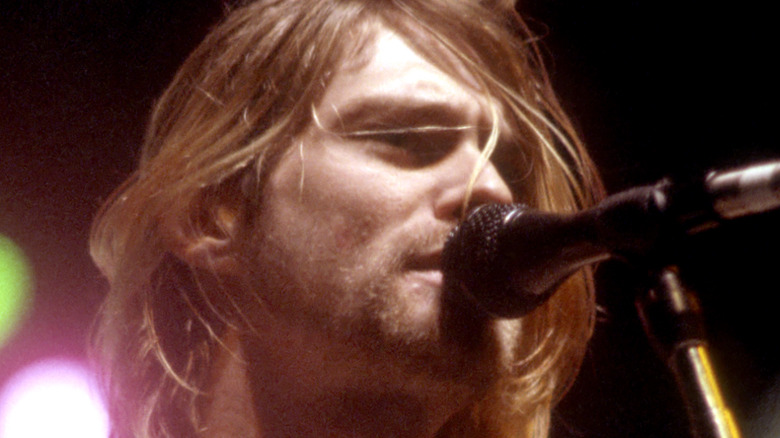 Michael Ochs Archives/Getty Images
First, foremost, and above all else, what survives an artist is not their friends or family — it's their work. The Mona Lisa immortalized Leonardo Da Vinci more than any prospective hereditary predecessors could ever have, and the fact that we still marvel at it in its near impeccable condition centuries later is a testimony to that fact. Modern modes of art keep true to form, though the work is not always delivered through the conduit of a paintbrush. Sometimes, a guitar can have the same effect as a paintbrush. 
Kurt Cobain was once called the "spokesman for a generation," though his living presence in the public eye was limited to a very short window of years. He died in April of 1994, just five years after Nirvana's debut album "Bleach" was released (via Rock Archive). All the same, music lovers who weren't even born until after the singer's death can sing along to every word of "Smells Like Teen Spirit" and "Lithium" whenever the songs hit the airwaves in any given setting. That's the eternal power of music. In like fashion, the last song that Cobain ever recorded with his band was destined to become a fan favorite and one of Nirvana's most well-known tracks. 
You Know You're Right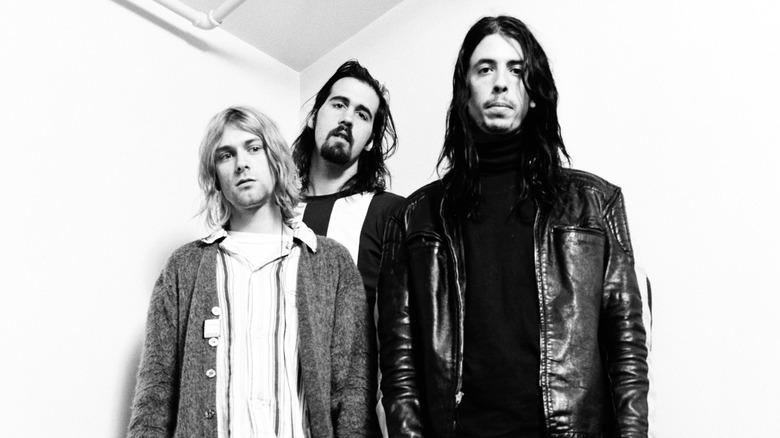 Gutchie Kojima/shinko Music/Getty Images
In early 1994, less than three months before Kurt Cobain tragically took his own life, he stepped into the studio with drummer Dave Grohl and bassist Krist Novoselic to record "You Know You're Right." It was on January 30 when the trio laid down what would be their last ever recording as a band, according to Song Facts. Most speculate that "You Know You're Right" is directed at Cobain's widow, Hole front woman Courtney Love. Apparently, the power couple was having marital problems at the time, and by means of expressing his discontent, the late Seattle-based grunge titan decided that his scorn was best suited for a song that could be played over and over again for years to come. 
While the official recording of "You Know You're Right" was in fact made on January 30th of '94, there are numerous other live documentations of it that were captured during various Nirvana concerts and sound checks while the group was still active and touring. 
You Know You're Right wasn't released until 2002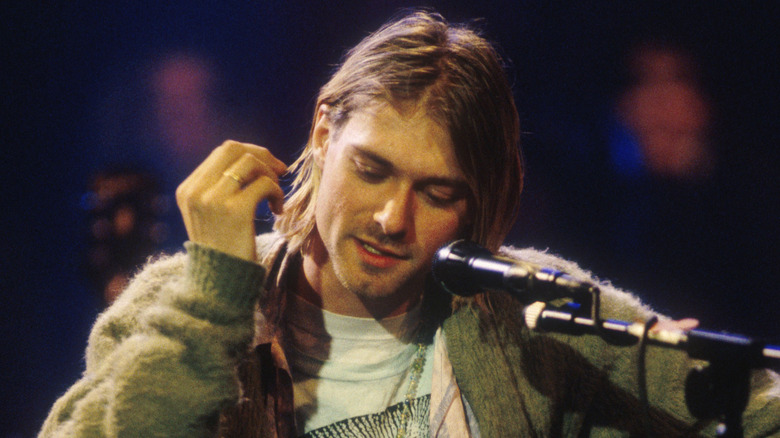 Frank Micelotta Archive/Getty Images
"You Know You're Right" was released in 2002 (eight years after Kurt Cobain's death) and was astonishingly well-received, helping to place Nirvana's "Greatest Hits" album at No. 3 on the Billboard charts that year, according to Slate. Perhaps it was the posthumous nature of the song that fans found so alluring, almost like a final echo reverberating from the young singer's life that ended far too soon.
Apparently, "You Know You're Right" didn't have much direction or explicit intention when it was recorded. There were no plans to make it part of any definitive project or album, and Nirvana opted to lay it down when the opportunity for spare studio time presented itself one particular weekend. "We had three days booked," Dave Grohl shared in a 2014 interview 20 years after Cobain's death. "Kurt came in the last day and we were like, 'Okay, what do you wanna do?' And Kurt said, 'Well, why don't we do that song we've been doing at soundcheck?' And so we rehearsed it, I think, once, and then recorded it. Kurt did three or four vocal takes, and that was it" (per Song Facts).