What Was The Last Song Tom Petty Performed Before His Death?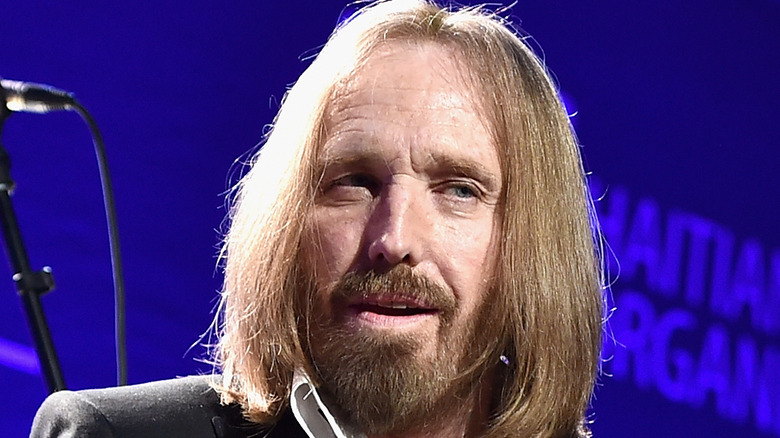 Alberto E. Rodriguez/Getty Images
Have you ever sat down and wondered what your last words to the world will be before you die? It's kind of a morbid thought, but pondering the inevitability of death is a natural thing that all human beings do. As sure as we once spoke our first words, we will certainly speak our final ones someday as well. When Tom Petty died back in 2017, the world of rock 'n' roll music was shaken to its core. News of his passing came as an unexpected and devastating shock to all those who devoted their bleeding hearts to his timeless songs, and nearly five years later, his legacy has yet to fizzle out.
While it's unclear what Tom Petty's final words to those closest to him were, the ones he delivered to a crowd of screaming fans were all too familiar to each and every person in attendance at his concert in Los Angeles that night (per Far Out Magazine). They came in the form of a song; a song that, if you're a Petty fan, you could probably sing every word to without much trouble.
American Girl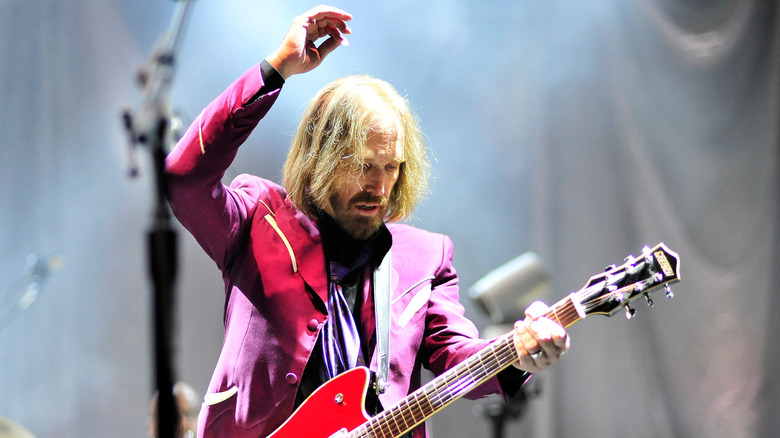 Jerod Harris/Getty Images
It was on September 25 of 2017 — just one week before his death — that Tom Petty stood on stage alongside his troupe of trusty Heartbreakers and performed his final concert before a sold-out crowd at The Hollywood Bowl in Los Angeles, California. According to Exclusive Radio, the show was the final date of his band's reunion tour, and by means of bringing it all home, he and his band delivered a thunderous execution of their 1976 classic, "American Girl."  
The show was one of three sold-out concerts that Petty and his band had scheduled that week in LA. Tragically, nobody in attendance that night knew what was to come. On the night of October 1, 2017, Petty was found unconscious at his home and rushed to the hospital. Though he still had a pulse, brain activity had ceased and on October 2 Petty was taken off of life support, per Billboard. Later it was determined that he died of an accidental drug overdose. According to NBC News, he'd ingested a lethal dose of fentanyl and other prescription medications he was taking to treat severe pain associated primarily with a fractured hip. He was 66 years old. 
The history of American Girl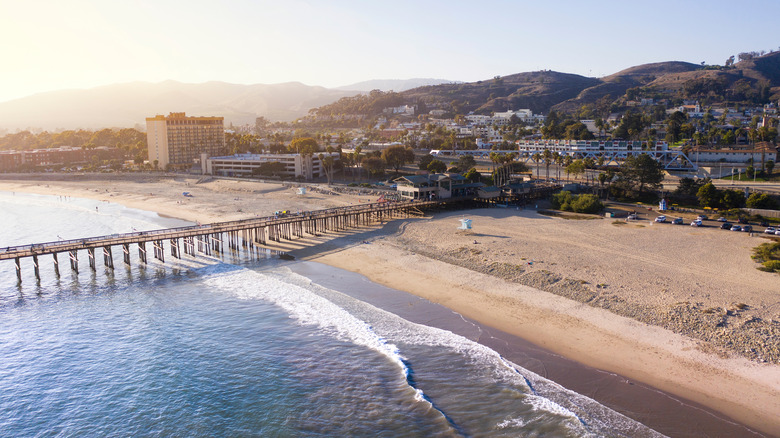 Matt Gush/Shutterstock
"I wrote that in a little apartment I had in Encino. It was right next to the freeway and the cars sometimes sounded like waves from the ocean, which is why there's the line about the waves crashing on the beach," Tom Petty once shared while reflecting on what prompted him to write "American Girl" (via Far Out Magazine). The track appeared on his 1976 self-titled album, "Tom Petty and the Heartbreakers," and quickly became one of the more popular songs amongst his others. "American Girl" has appeared in several major film and TV productions over the years, including "Parks and Recreation" and "The Silence of the Lambs," according to IMDb.
"The words just came tumbling out very quickly — and it was the start of writing about people who are longing for something else in life, something better than they have," Petty recalled years later (via Far Out Magazine).