Who Discovered The Tragic 2012 Death Of Sylvester Stallone's Son?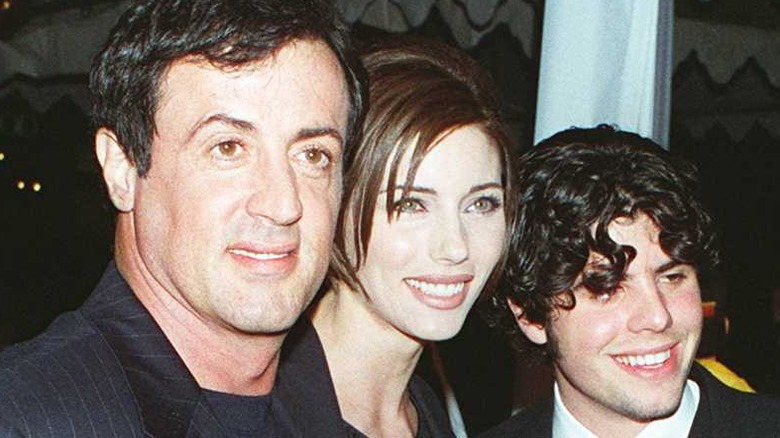 Denny Keeler/Getty Images
"This agonizing loss will be felt for the rest of our lives. Sage was our first child and the center of our universe, and I am humbly begging for all to have my son's memory and soul left in peace." Those are the words that "Rocky" star Sylvester Stallone shared with TMZ shortly after his son's tragic death in 2012. At the age of 36, Sage Moonblood Stallone was found dead in his Los Angeles apartment after what was initially presumed to be a lethal drug overdose. Weeks later, an extensive autopsy report revealed that the young actor and director had actually experienced a heart attack, according to BBC News. 
Sage was the eldest child of Sylvester Stallone and his first wife Sasha Czack. Before his untimely passing, the young man was quickly rising in the ranks of his father's trade, making a name for himself as a director and an actor within the Hollywood community. "Sage was a really young, very sensitive, and very talented kid. There has been no indication that there was anything wrong in his life," George Braunstein, attorney and close personal friend of Sage Stallone shared with People Magazine a day after his death. 
Those who knew him testified to his kind demeanor and bright personality, agreeing that his passing was merely incidental and held no relation to any extensive history of drug and/or alcohol use. Apparently, Stallone had recently undergone oral surgery in which five of his teeth were removed. He was prescribed painkillers after the fact, as ABC NEWS reports. 
Sage Stallone's body was discovered by a housekeeper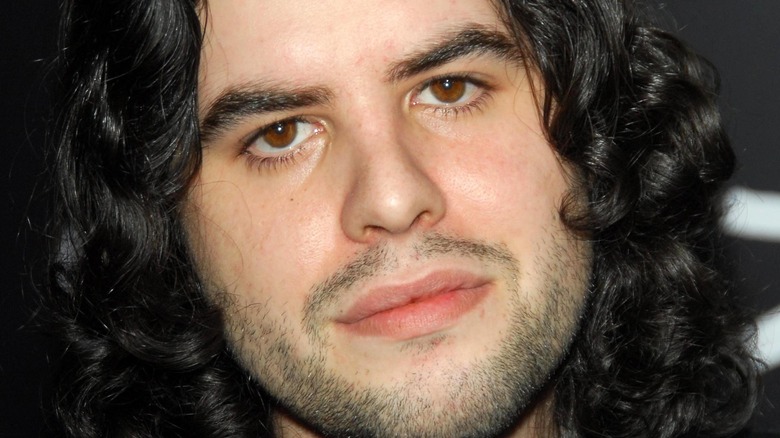 s_bukley/Shutterstock
A New York Post article published the day of Sage Stallone's death reported that police were entertaining the likely possibility of a drug overdose, given the fact that there were multiple prescription pill bottles in his room when a housekeeper found him. She'd been contacted by Sasha Czack shortly beforehand who, after not hearing from her son for a time, asked her to check on him. The housekeeper immediately contacted authorities following her unfortunate discovery (via CNN). 
While rumors of an overdose swelled before any official report could be made public, the toxicology tests determined that there were only trace amounts of hydrocodone in Stallone's body at the time of his death, which was far from the necessary amount to prompt an overdose, as BBC reports.
"I told him not to do that. I've heard about people dying having multiple procedures done to your mouth. Do not have more than one tooth [pulled]," Sasha Czack shared with The New York Post following her son's death. Whether or not Sage's passing was directly related to or influenced by the dental procedure that he'd undergone a week before his body was found, no official ruling was ever made. However, medical examiners determined that it was significant artery blockages in Stallone's bloodstream that incited the fatal heart attack, not an excess of prescription pain pills (per BBC). According to TMZ, the coroner said the advanced stage of Stallone's heart disease was "unusual" for someone his age. 
Sage Stallone's career in Hollywood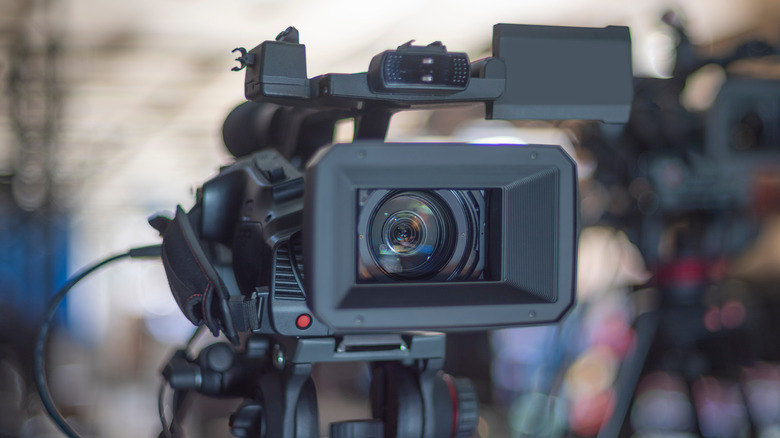 Skreidzeleu/Shutterstock
According to IMDb, Sage Stallone's acting debut took place in 1990 when he appeared in "Rocky V" alongside his father at the age of 14. He played the role of Rocky Balboa's son, Rocky Jr. 
Stallone acted in 12 other projects in addition to "Rocky V," including his own self-produced/directed/written short film, "Vic" in 2006. Between 1994 and 1995, he attended the University of North Carolina and majored in film studies. Like many others born into the world of movies, the young actor and director aspired to follow in his father's footsteps and was in the midst of building a wholesome career for himself when he tragically passed away. 
During his life, Sage Stallone sported a deep appreciation for B-grade films and grindhouse-style moviemaking. Alongside film editor and close friend Bob Murawski, he co-founded Grindhouse Releasing in 1996. Grindhouse Releasing is "a Hollywood-based distribution company dedicated to the restoration and preservation of classic exploitation films," according to their official website. The independent film faction focuses on producing/distributing deluxe versions of old cult-classic films like "Cannibal Holocaust" (1980) and "I Drink Your Blood" (1970) that have become both revered and rebuked for their extremely controversial subject matter. In the midst of sweeping technological developments with movies, Grindhouse Releasing works vehemently to keep such films accessible to viewers and transferrable to new visual mediums without tarnishing their original organic format. In effect, they are able to preserve the classic viewing experience for future movie-loving generations to enjoy.