Audrey Hepburn Had An Adorable Out-Of-The-Ordinary Pet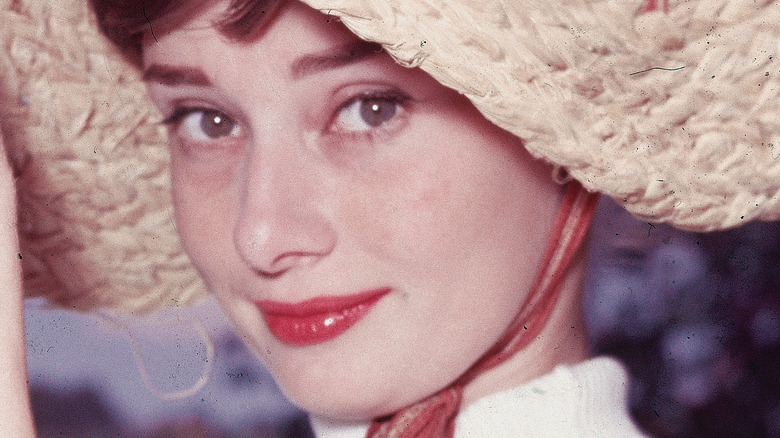 Hulton Archive/Getty Images
Audrey Hepburn is, without a doubt, one of the most famous actresses in Hollywood history. Her career spanned multiple decades and 34 acting credits, many of which received critical acclaim. On top of that, Hepburn was also a fashion icon, with her stunning cat-eye flick and iconic little black dress, according to L'Officiel. Humanitarian, actor, and all-around classy lady, Hepburn had it all. 
Like many people, Hepburn loved pets. She had a fervent love for dogs, and said that they were one of the reasons why she got a lot of exercise — from all of the dog walks, as Forbes writes. She also liked speaking to them as well to keep her company. 
Hepburn's love for animals, though, didn't stop at just dogs, and extended to the more unusual pets. One little unknown fact about Hepburn is that she once kept a different animal as a pet: a fawn. 
Audrey Hepburn's fawn first appeared in the movie Green Mansions
A fawn is essentially a baby deer. Often found close to their parents, fawns are short and stocky. Their name means "glad" in Old English, like fawning over something, which makes sense, given how cute they are (via National Geographic). 
Audrey Hepburn's own fawn — Pippin — first made its appearance in the movie "Green Mansions" (1959), as her on-screen pet. In order for the deer to get accustomed to Hepburn, the animal trainer asked that the baby deer be brought home, so that on-screen relations could bond better, according to Another Mag.
Pippin not only grew very close to Hepburn, but the two ended up being inseparable, becoming her off-screen pet. Many photos of the two were taken at various points in Pippin's life. As explained by The Guardian, Hepburn treated the fawn like her own child, even feeding it from a milk bottle, just like a baby. 
Audrey Hepburn recovered Pippin a year after giving her back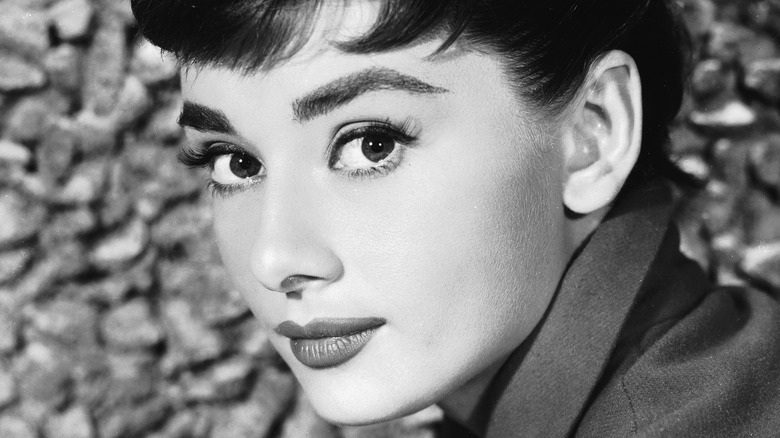 Hulton Archive/Getty Images
Audrey Hepburn's fawn was considered a fairly evocative fashion accessory to the actress herself. Given that Hepburn was no stranger to high fashion, it's no wonder that many people were magnetized seeing her walk around town with her fawn (via The Guardian).
As the story goes, Hepburn and the deer would go virtually everywhere together. She would be seen at the supermarkets with the deer, walking with it on the sidewalks, and even at parties. At Hepburn's home, she and the deer would even sleep in the same bed together. As Austin Film shows, the two were photographed together in basically every location one could imagine.
However, tragedy eventually struck, as Hepburn was forced to give the fawn back after filming, which disappointed her immensely. As the Guardian notes, it wouldn't be until after Hepburn's miscarriage that her husband tracked down the fawn and reunited the two together. Hepburn then gave birth to her first child; whether it was due to her reunion with Pippin is unknown.