A Life-Altering Injury Accidentally Led Philip Seymour Hoffman To Acting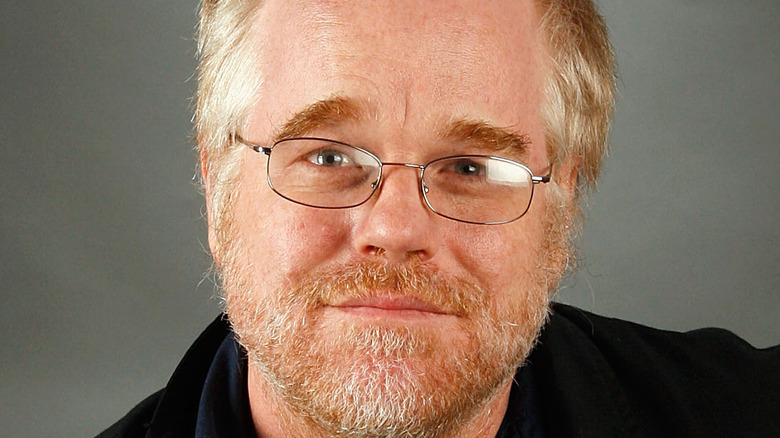 Mark Mainz/Getty Images
Happy accidents, as we sometimes call them, are oftentimes some of the most important things to take place in the spectrum of our lives. In any capacity, the road to fortune isn't at least a little bit paved by misfortune, and anybody who has achieved something to be proud of knows this full well. Academy Award winner Philip Seymour Hoffman, before he became one of the most acclaimed actors of all time, initially had aspirations that had nothing to do with the silver screen (via Metro).
During his life, Hoffman was regarded as one of the most versatile and austere actors in the industry. Bearing close ties with directors like the Coen brothers and Paul Thomas Anderson, the "Boogie Nights" star only became what he was after an injury as a young man forced him to invest his ambitions into something unexpected. Luckily, he chose acting as an alternative outlet to sports, as the Tampa Bay Times reports.
Philip Seymour Hoffman injured himself as a high school wrestler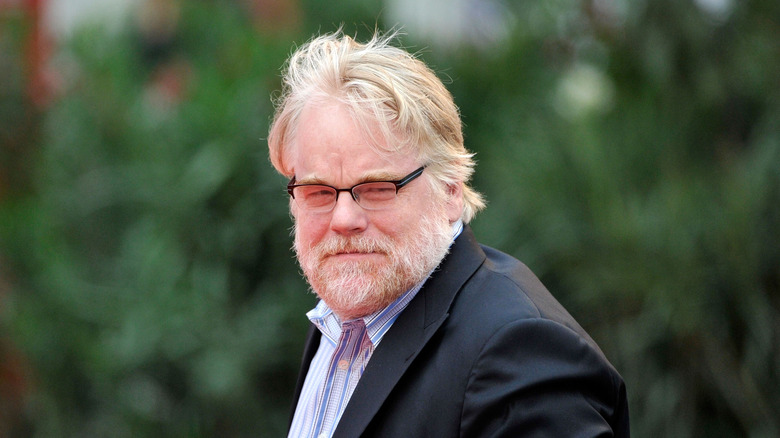 Gareth Cattermole/Getty Images
When he was a teenager, Philip Seymour Hoffman decided to take up with his high school's wrestling squad. He admittedly loved sports growing up, so it's likely that if he had showed promise on the mat, we would have wound up watching him tackle grunts to the ground instead of appearing in our favorite films. However, after enduring a neck injury during practice one day, Hoffman was forced to abandon his aspirations of competitive physical prowess (via the Tampa Bay Times).
"I was trying to impress a certain lady in high school. I got a wrestling injury, which ruled out sports, so I drifted into acting as an alternative," Hoffman told Metro in 2006. "It didn't actually help with getting the girl in the end but I did fall in love with the profession." Thankfully, the injury never presented him with any prolonged physical complications throughout the rest of his life. 
Philip Seymour Hoffman's acting philosophy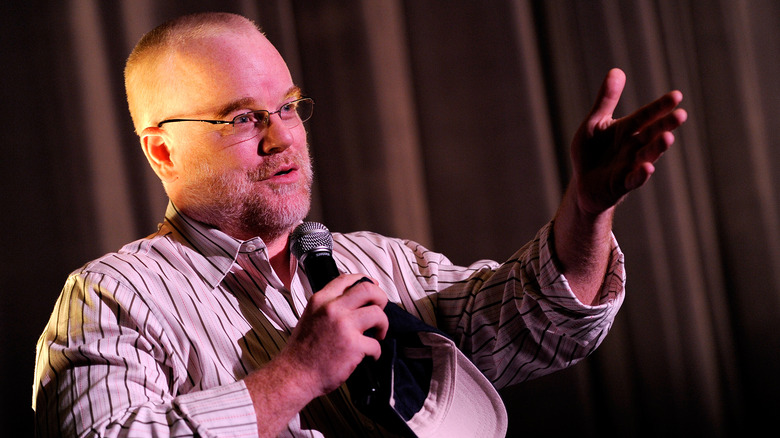 Larry Busacca/Getty Images
"It helps if you can relate to the character. You need to have a passion for the person, almost to love and understand them sometimes. Technical requirements are easy to learn; it's the human dimension that takes time. I'm always interested in exploring the human condition," Hoffman explained (per Metro). The actor was revered for his portrayal of those more downtrodden, emotionally stricken characters in films that required a vast degree of empathy and visceral sincerity to encompass. 
Although he achieved considerable success in supporting, character-driven parts, in 2005, Hoffman took home the Oscar for best actor for his role in "Capote," according to IMDb. He was also nominated for three other Academy Awards ("Doubt," "The Master," and "Charlie Wilson's War") for his supreme acting abilities. Hoffman tragically passed away in 2014 at the age of 46 after a drug overdose. He is survived by his partner and three children (via History).