Disturbing Details About Suzanne Sevakis' Relationship With Franklin Floyd In Girl In The Picture
Franklin Floyd is a death row inmate convicted of murder and kidnapping. He is the subject of the Netflix documentary titled "Girl in the Picture," which chronicles the series of crimes Floyd committed for more than three decades. The documentary also delves into the mysterious identity of a little girl posing in a picture with Floyd.
In 2002, investigative journalist Matt Birkbeck received an old photo of a father and daughter. He had a gut feeling that something was wrong with the picture just by looking at the girl's eyes, and that prompted him to investigate the identities of the man and the girl in the photo. As reported by Collider, he found out the shocking truth about the relationship between the two individuals. Floyd had been in and out of prison since 1960 on robbery and sexual assault charges. He moved to different places and used different identities and for a while, his tactic worked.
Franklin Floyd kidnapped a girl
In 1974, as reported by Thought Catalog, Franklin Floyd used the alias "Brandon Williams" and married a woman named Sandi Chipman, who had four children from former relationships. The family moved to Texas and just a year later, Chipman went to jail for bad checks she had written to purchase diapers for her children. Upon returning home from jail, Chipman discovered that her husband left together with her four kids, and her bank account was also emptied. Floyd let the three children go but took the eldest, 5-year-old Suzanne Sevakis with him to Georgia. She would later be identified as the girl in the photo with Floyd.
Throughout the years, Floyd kept Sevakis with him and changed her name to "Sharon Marshall" to keep her real identity hidden. The little girl grew up to be a smart woman. She graduated from high school in 1986 and aspired to become an aerospace engineer, per The Daily Mail, and the Georgia Institute of Technology offered her a full scholarship. However, she wasn't able to attend school. The young woman discovered she was pregnant, and she told a friend that her father didn't allow her to go to college. The two soon moved to Tampa, Florida.
The discovery of Suzanne Sevakis' identity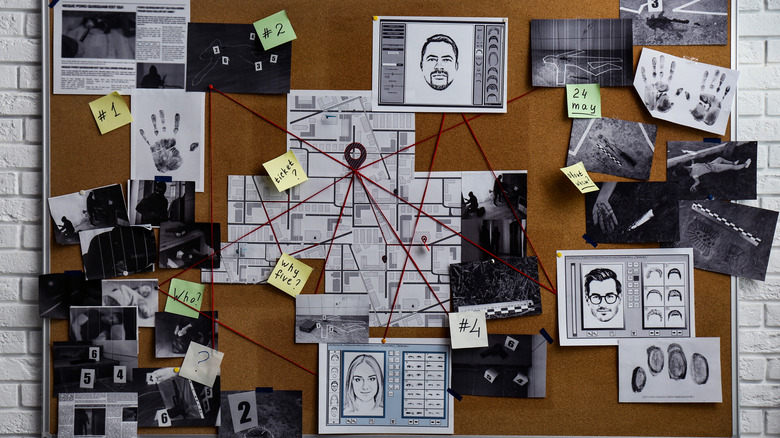 New Africa/Shutterstock
Things got worse for Suzanne Sevakis after moving to Florida. The two got married and Sevakis gave birth to a son that she named Michael (via The Daily Mail). Franklin Floyd made her change her name once again, this time to "Tonya Hughes," while he went by the name "Clarence Hughes." Floyd forced Sevakis to work as an exotic dancer. She desperately wanted to leave Floyd, but he threatened to kill her son if she attempted to do so.
In 1990, three men were walking to a motel when they discovered a woman convulsing by the gutter. She was brought to a hospital and a man named Clarence Hughes identified the woman as her wife, Tonya. As reported by The Independent, the woman died a few days later of injuries she sustained from a hit-and-run incident. It was only in 2014 when investigators discovered that the woman who died was Suzanne Sevakis and that she was Sandi Chapman's kidnapped daughter. Investigators also found pieces of evidence that Floyd physically and sexually abused Sevakis. Authorities deem Suzanne Sevakis' death suspicious and Floyd was questioned about it, but that's one topic that he refused to talk about.