The Prestigious Award That Eluded James Caan His Entire Acting Career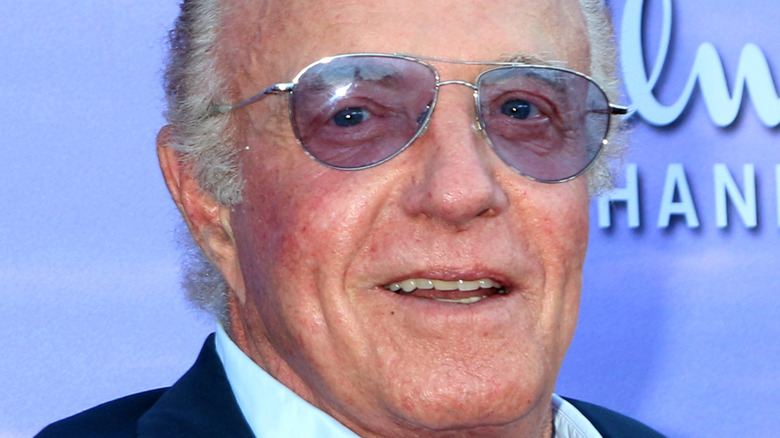 Kathy Hutchins/Shutterstock
The TV and movie industries are filled with the names of great actors and actresses who have produced groundbreaking, critically-acclaimed work but yet failed to achieve the highest honors their industries bestow. For example, as TV Insider reports, Susan Lucci was nominated for 19 Emmy Awards before finally, after nearly two decades, being awarded the coveted prize by her peers.
Over on the movie side of things, a report in L'Officiel provides a list of acclaimed actors who have never won an Academy Award despite having been nominated. The list includes Glenn Close, Edward Norton, Jake Gyllenhaal, and Naomi Watts, among others.
James Caan can now be added to the list of great movie actors to have never been awarded an Oscar (though he was nominated for one, per IMDb). The "Godfather," "Elf," and "Honeymoon in Vegas" actor died on July 6, 2022, at the age of 82, as NBC News reported.
James Caan's One Nomination: The Godfather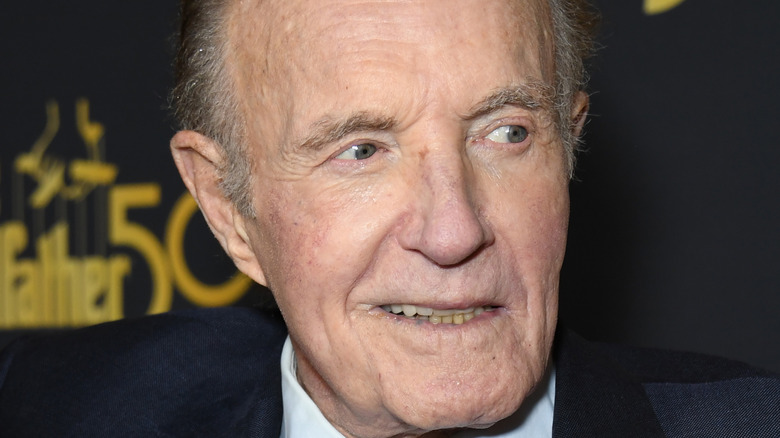 Jon Kopaloff/Getty Images
By just about every measure, the 1972 film "The Godfather" was one of the high-water marks of cinema not just of its era, but of all time. BBC News calls it "America's Greatest Film," and the movie, about the machinations of a powerful mafia family and the toll the lifestyle took on its members, went on to be nominated for, and win, multiple awards, including three Academy Awards, according to IMDb: best picture, best actor (Marlon Brando), and best adapted screenplay.
James Caan's performance in the film was certainly a show of bravura as well, and the Academy took notice, nominating him for best supporting actor for his portrayal of violent mafioso Sonny Corleone. Unfortunately, that year Caan was up against two other "Godfather" actors — Robert Duvall and Al Pacino — as well as Eddie Albert ("The Heartbreak Kid") and Joel Grey ("Cabaret"), according to the Academy's website. Though there was a three in five chance that the award would go to a "Godfather" actor, it actually went to Grey that year. It would be the one and only time in his career that Caan was nominated for his industry's highest honor.
James Caan Was Nominated For, And Won, Other Industry Awards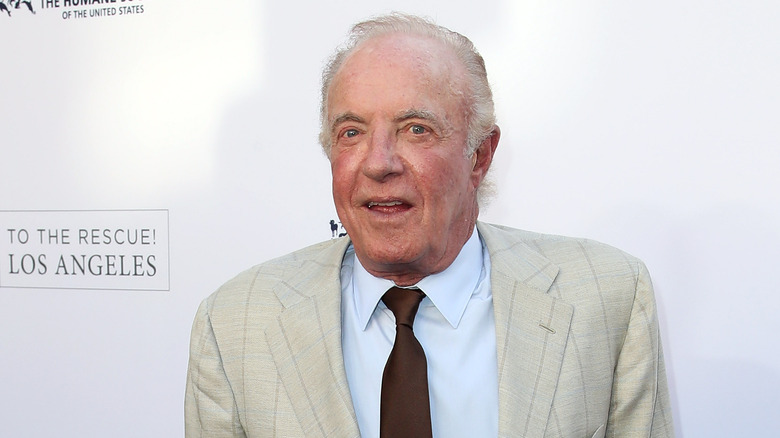 David Livingston/Getty Images
Although the Academy Awards — colloquially, the Oscars — are considered the pinnacle of achievement when it comes to awards handed out within the movie industry, there are multiple other, lower-tier awards that are still considered prestigious. And, James Caan has been nominated for, and won, quite a few of them, according to IMDb. For example, he's been nominated for four Golden Globe awards, including a nomination for best supporting actor for "The Godfather" and best actor for "Funny Lady."
Though he's mostly known as a film actor as opposed to a TV actor, Caan did some television work in his career, and he has a couple of industry nominations to back up the strength of his TV work. In 1972, he was nominated for best actor by the Primetime Emmy Awards for his role in the biopic "Brian's Song" about Chicago Bears player Brian Piccolo; he also received a nomination for a Daytime Emmy for his role in the special, "The Incredible Mrs. Ritchie."
Of course, not every actor has made it through their entire career without producing a few duds, and Caan has been "honored" for those as well, being nominated four times for Stinker Awards.